Atlanta Homes
I've been in the mood lately to make some updates to our living room and dining room. And not just because it's officially THE FIRST DAY OF FALL! :) But that's as good of reason as any, isn't it?
Often, the seasons inspire change. Fall changes can be as simple as cutting some fall branches for a vase, swapping out some colors or patterns, or if you are really going for a new look you might even be inspired for new furniture or an architectural change!
I'll be sharing more details on what I'm thinking about soon, but for now, I'm just enjoying getting inspired for what would be possible, ideal or an improvement.
Here are five ideas that could inspire a new look for a living room:
Cut some branches with changing leaves from the yard for an instant fall decor changer.
Replace artwork or switch accessories to pieces with deeper tones to create a cozier vibe.
Bring in more lamps for a warmer mood.
Go secondhand shopping for an antique or an unexpected piece.
Add new wallpaper or trim work to add character.
House Beautiful
New England Home
New England Home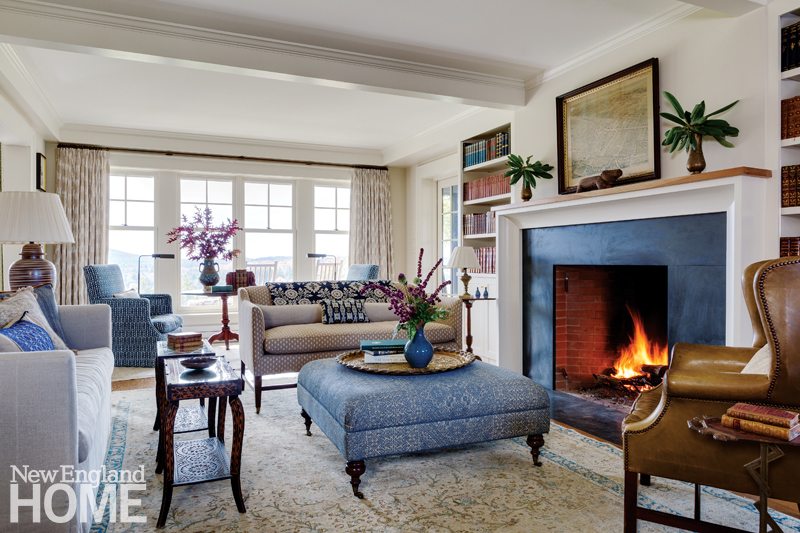 New England Home
New England Home Magazine
Atlanta Homes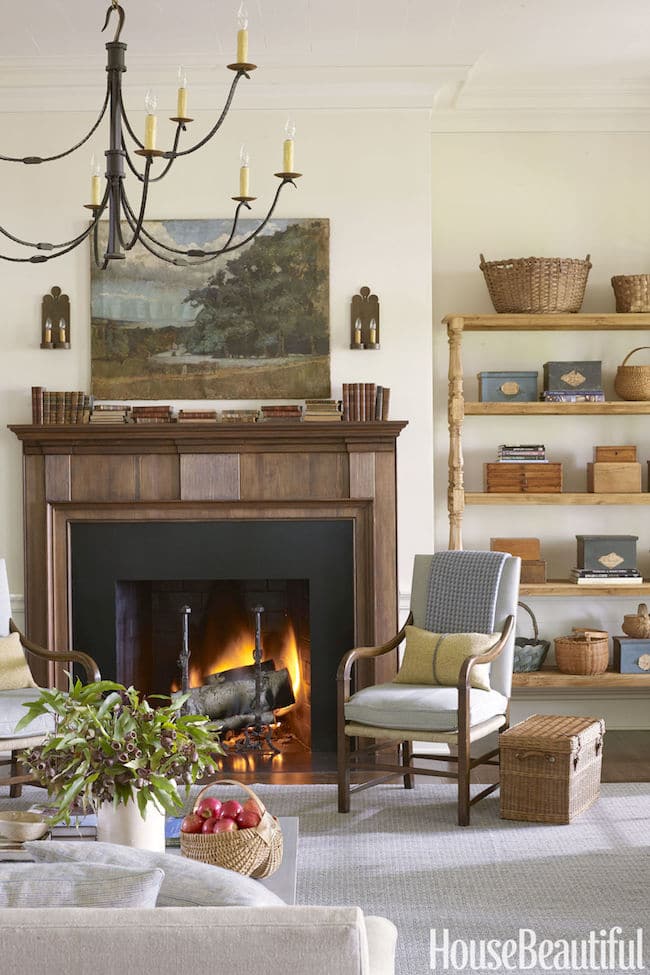 House Beautiful
Catch up on our Fall Nesting for the Homebody Series below:
.
DAY ONE – Welcome to Fall Nesting and  >> FREE Downloadable Art Print! <<
DAY TWO – Evolving My Kitchen for Fall
DAY THREE – How to Create a Cozy Collected Kitchen
DAY FOUR – Fall Diffuser Blends Instead of Candles
DAY FIVE – Simple Gatherings – My New Book and Four FREE E-books
DAY SIX – Fall Dining Room: Farmhouse Holiday Tour
DAY SEVEN – Six Unexpected Ways to Create a Cozy Entry
DAY EIGHT – Fall Cooking and Cookbook Round Up
DAY NINE – Todays' post!
DAY TEN – FALL GATHER (WHAT'S YOUR FALL LOOK?)
DAY 11 – SEVEN WAYS TO COZY UP YOUR FIREPLACE
DAY 12 – JACK AND THE VELVET PUMPKINS
DAY 13 – GATHERING OF FRIENDS
DAY 14 – FALL'ING FOR VINTAGE AND MODERN DECOR: A HOME LOVE STORY
DAY 15 – HOW TO BRING ON THE COZY WITH TEXTURES
DAY 16 – 5 MUST HAVES FOR YOUR FALL HOME (AND THE COZY FALL SHOP)
DAY 17 – ART SOURCES FOR BEAUTIFUL BOTANICALS
DAY 18 – A HOME THAT TELLS YOUR STORY
DAY 19 – MAKING THINGS PRETTY: DRAWER AND SHELF LINERS
DAY 20 – 7 WAYS TO GET INSPIRED FOR THE HOLIDAYS