Come on in! We can all squeeze in my kitchen, right? Sure we can, just squish on in :). We're all friends here.
This is my very first fall season in my kitchen. I've been SO looking forward to experiencing what it feels like in here this time of year.
Yes, I do ponder things like that. Perhaps more than I should.
Speaking of the start of the season, I don't know what it is about the week of Labor Day, but it's always a crazy week for our family. Skipping Monday sounds like such a great idea (who needs Mondays?) until you realize you also lost 24 hours somewhere, ha. I've had a zillion deadlines lately so I need allllll the hours I can get.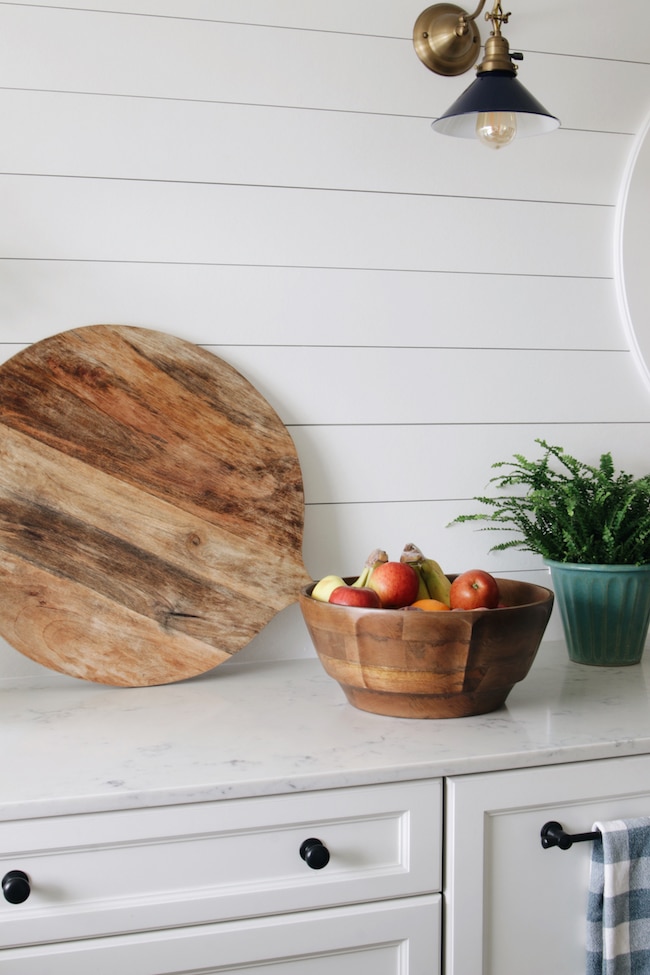 Wall Light // Buffalo Check Towel // Black Knobs // Black Bar
My son headed back to school today so I definitely will be on a fall schedule now! That first morning back is always a bit of a shock to the system, isn't it? No more sleeping in or lazy mornings. And I realized this morning that I should have gone grocery shopping so we have lunches on hand and easy to grab breakfasts in the house. Whoops!
Gratefully his school serves a welcome back lunch to students the first day. I think they must figure that mamas would need a grace day. :)
Wood Tablet Holder (similar) // Copper French Press
Anyway, I am so glad you came by today, welcome to my kitchen!
If you are new around here or missed our kitchen remodel posts, you can catch up on all the details in the reveal here.
As I mentioned, this is our first fall in our kitchen so it will be very special to me!
I love fall.
And I love kitchens!
We actually began our remodel around the beginning of October last year and it was finished just after the start of the year. We were able to prepare our first meal in our oven on Christmas! Awww, memories. Light the corners of my mind. Misty water colored memories. (ANYONE KNOW WHAT THAT IS FROM? Dated myself, I'm sure. In all fairness, it was my parents' music, not mine.).
Brass Faucet // Water Faucet //  Farmhouse Sink // Runner // Wall Light // Refrigerator
I thought lot about how this space would feel in ALL the seasons when I was designing my kitchen (because that's just how I roll).
Evolving my home through each season brings me a lot of joy. You might have noticed that I'm not really into buying a lot of the latest seasonal accessories or crafty decor. It's just not my thing, but it is for sure one fun way to add fall decor to your home.
We don't have real pumpkins around here until mid-October, but there are lots of other ways I bring the season to my home.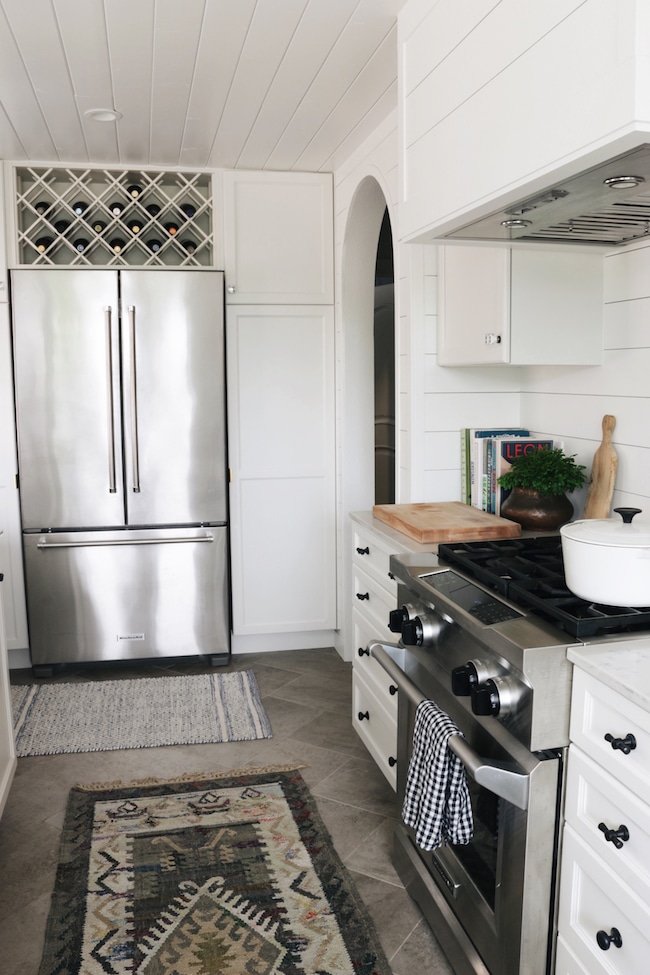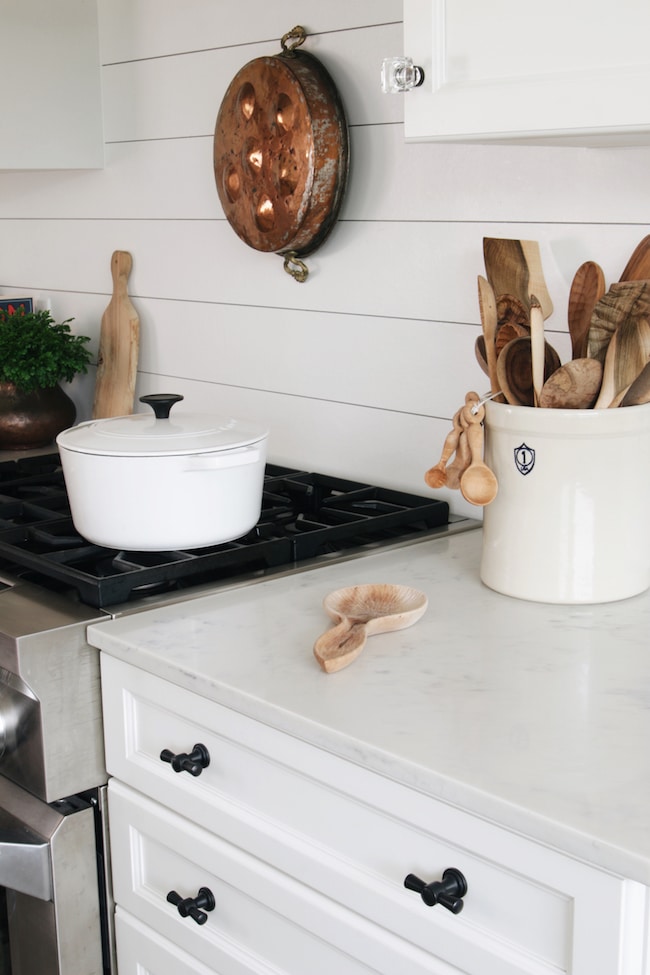 Crock // Wood Spoons
Tomorrow I'll share about the gorgeous wood spoons from Polders' Old World Market (use code INSPIRED25 for 25% off sitewide!), and some of the other lovely things I collect to use year round or to enjoy in certain seasons.
Oh, I picked up a cozy new fall runner recently. You can find it here.
The colors are so pretty in person and the forgiving pattern is perfect for messy cooks :).
I just knew I'd have a lot of fun changing out runners in here for the seasons!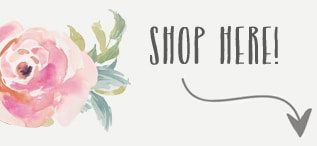 Shop my kitchen sources with the thumbnails and arrows below!

See all my kitchen sources, FAQ and details here.
Shiplap Walls Behind Stove & Sink
Kitchen Remodel: Four Design Tips
How we choose our kitchen appliances
How we mixed and matched our kitchen hardware
Tomorrow we'll still be in my kitchen (I mean, you can go home in between or just stay here, either way, ha!). I'll be sharing more about things I love to collect for the kitchen and tips for bringing a warm fall ambience to yours! UPDATE: Check out part two of this kitchen post here. 
I'm just so excited to chat about all these fun nesting things :).
Be sure to catch up and follow all of the fall nesting posts here!