Even though I'm holding onto summer weather as long as I can here in Seattle, I am getting into the autumn spirit more and more each day!
One thing I love to do in the fall is to really embrace cozy experiences in the kitchen. We've been adding freshly ground nutmeg and cinnamon to our homemade oat milk lattes each morning, I've been planning out some extra yummy fall meals, and yesterday my daughter Courtney made us her fall-ish apple pie (the same recipe as this one)! Yum!
It's beginning to really feel like fall around here! Do you have special fall traditions or recipes you love to make this time of year?
Kitchen Accessory Sources:

Gather is an ongoing series of posts on The Inspired Room where we feature a round up of the best online sources and inspiration for home items we love! You can find more of our Gather posts from over the years here.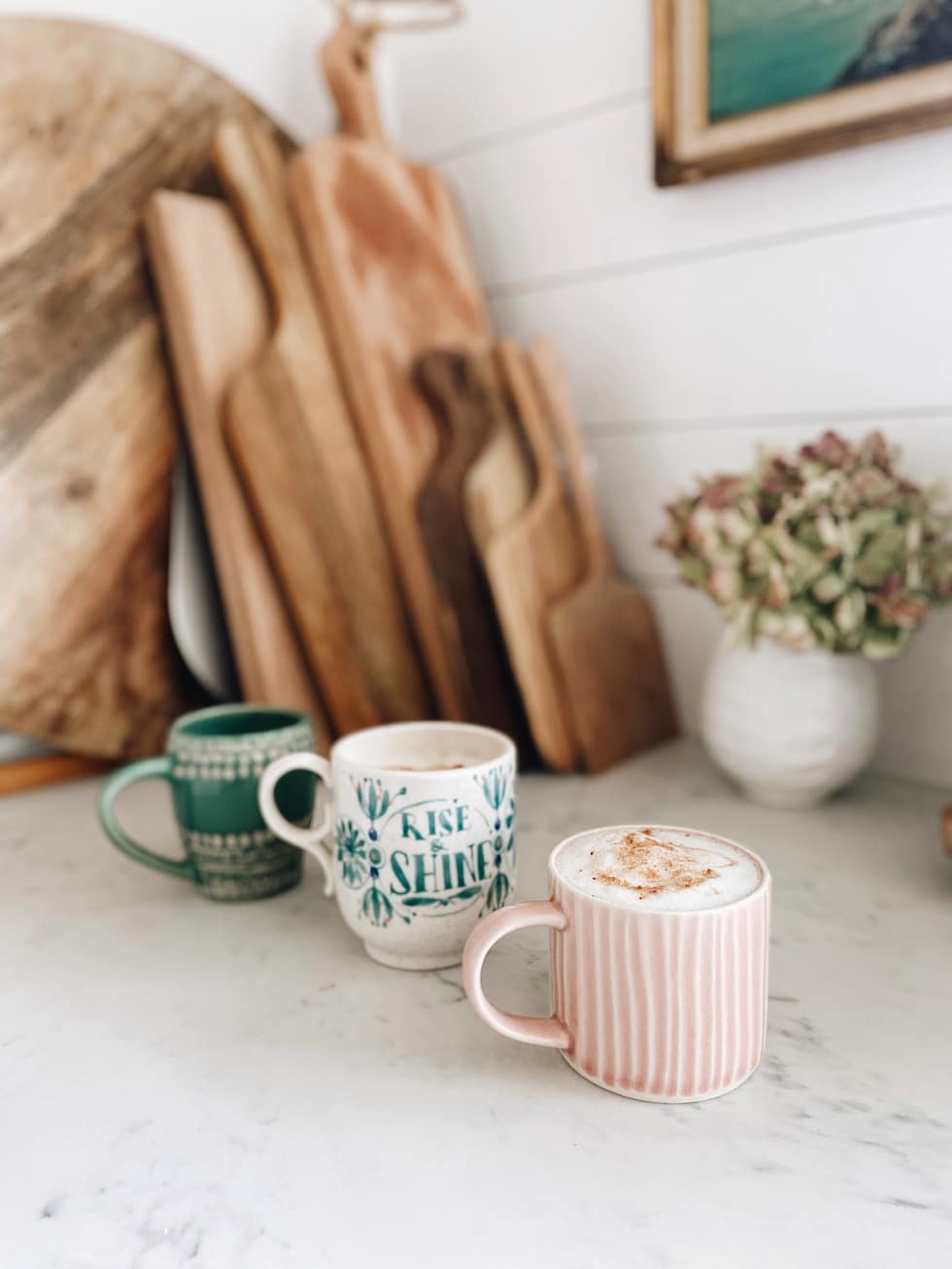 Catch up on my 2020 Fall Nesting Series:
Tips to Decorate Your Fall Living Room
My Favorite Fall Decor in My Cozy Fall Shop
14 Ideas for a Cozy Fall Kitchen
Make Your Home the Coziest It Can Be (3 Take Away Tips)
Cozy Self-Care Corner Must-Haves
Four Essential Home Making Practices for Every Season
How to Decorate with Faux Fall Foliage
Hospitality and Joy are Not Cancelled (Decorate your Porch)
How to Make Your Home Smell Cozy and Inviting
How to Create a Memorable Fall Home + Cozy Diffuser Blends
The Best Gluten-Free Dutch Baby Recipe