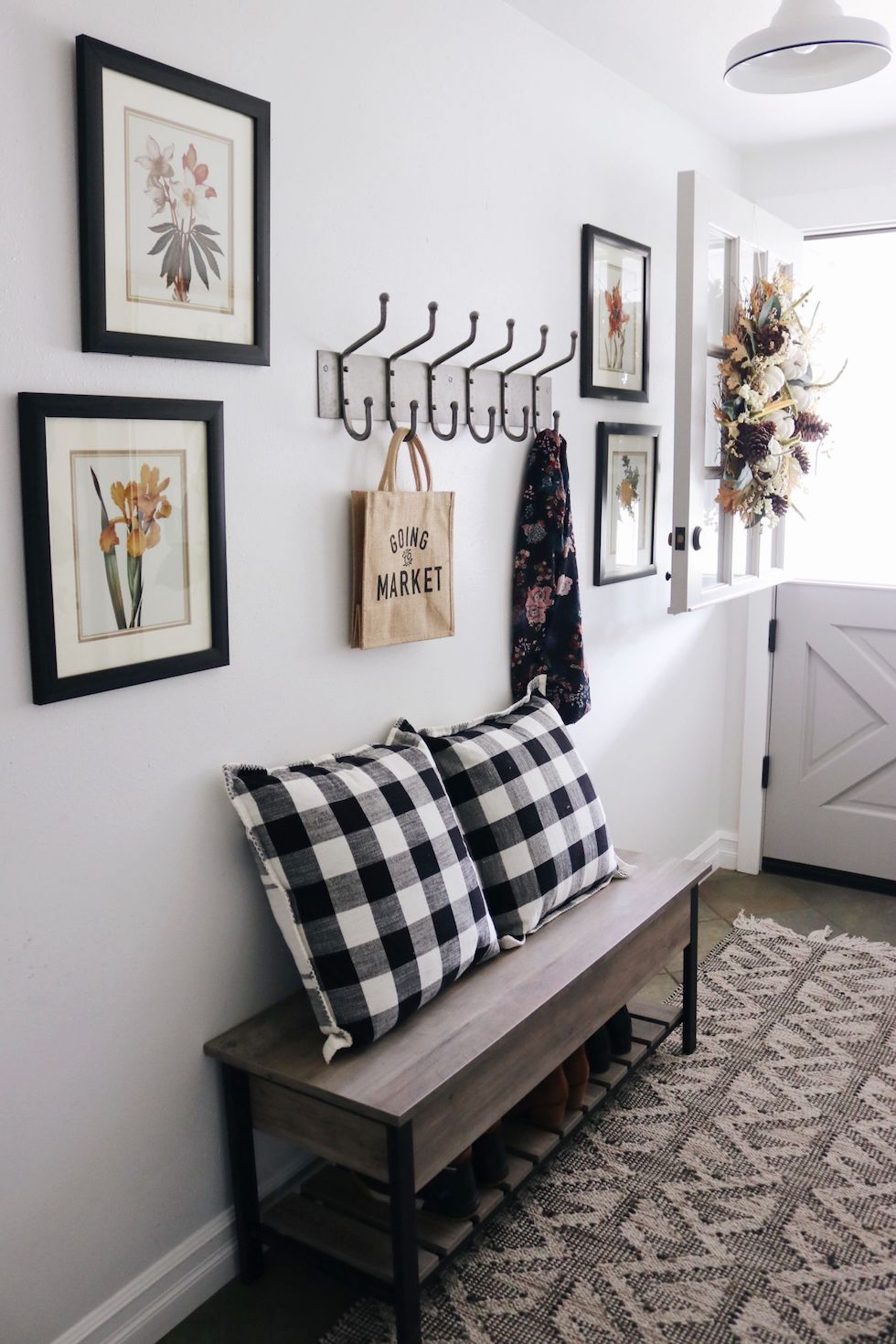 Pumpkin spice, chai tea, orange, nutmeg and clove…that's how fall should smell. Am I right? Let's be honest here, 2020 stinks in many ways. But praise hands, our home doesn't have to add to the stink.
There are so many ways to create a cozy smelling fall home. Right now in Seattle when I open a window or walk outside all I can smell is smoke. Not like a fire in the fire place, not like a cozy campfire, but like gross toxic smoke filling the air from the forest fires.
It isn't just the smoke outside that is toxic, it's other things that end up in our home and the air we breathe (the pesticides, the metals, the plastics, the chemicals…). New studies show that toxins are found literally in the dust on our furniture and surfaces. When we breathe them in they can wreak havoc on our body.
Our home and body are intricately connected, when we take care of our home we also take care of our body. Just as significant as it is to embrace ways to feel cozy, comforted and even uplifted as we decorate this fall, it's important to start with a clean home that nurtures our health, too.
Contrary to the typical "quick fix" advice on how to scent a home, such as spraying a cozy (but free of chemicals) room freshener or lighting a fall candle, or the often quoted fake clean method of spraying a toxic household cleaner above the doorways, there is a better way. Start with a few housekeeping basics that will get your home ready for cozy fall scents in no time!
Here are seven steps to make your home smell cozy and inviting.
1. Take out the trash.
Before you bring in good smelling things, empty the garbages, recycling and any compost bins.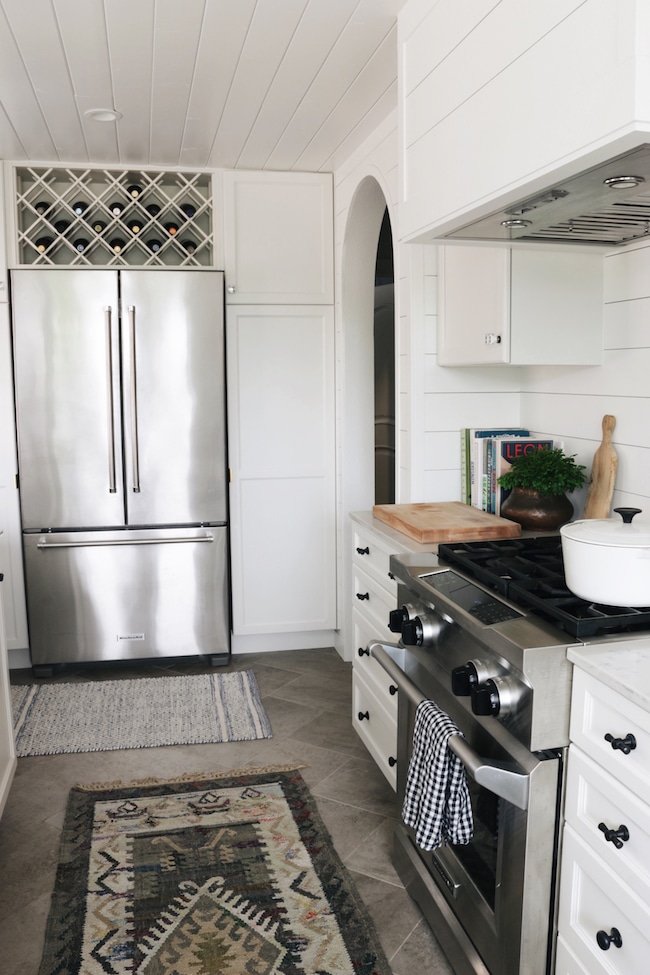 2. Empty the fridge of old leftovers.
Trust me, your leftover fish tacos from last week won't pair well with fall scents.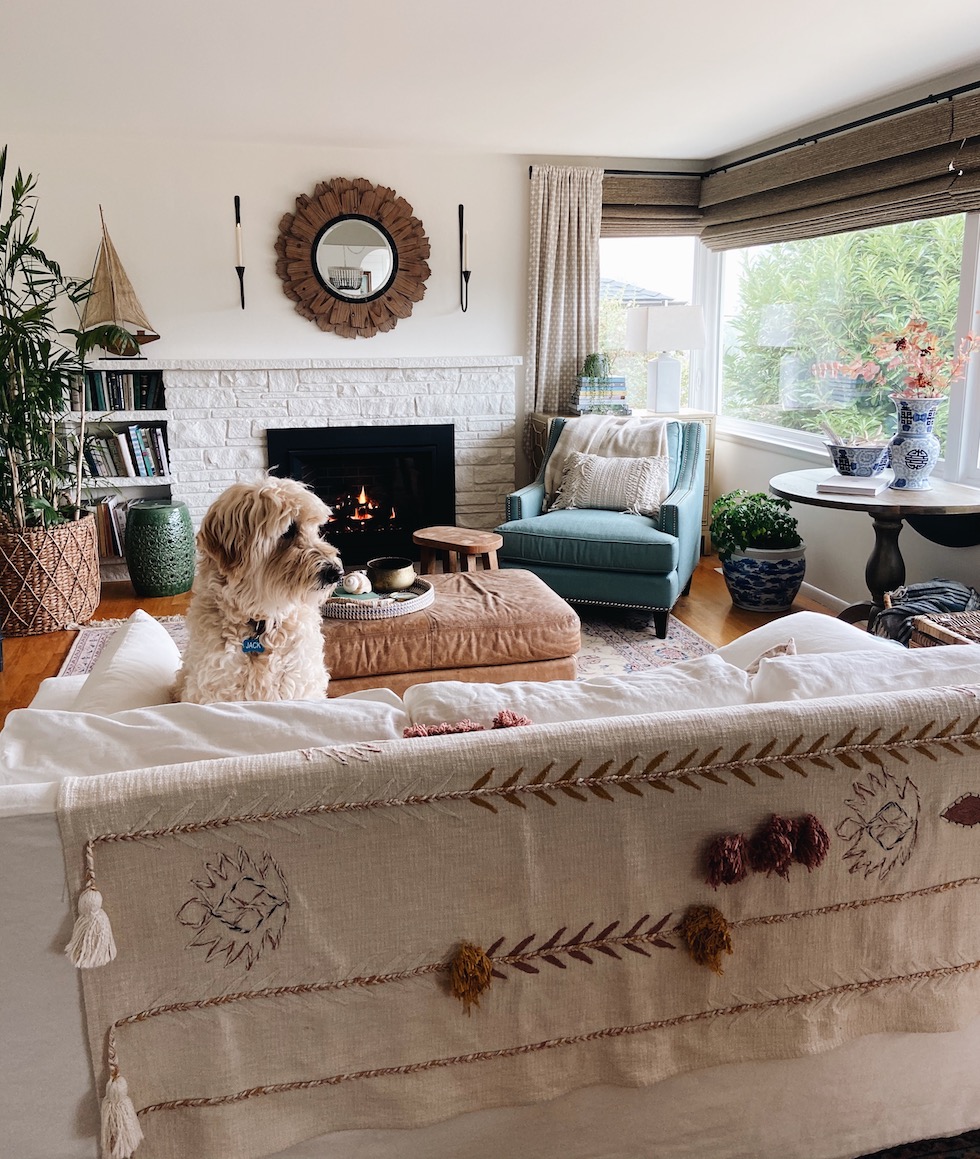 3. Dust your home, it will make it smell so much better!
I actually bought a new vacuum because I rearranged my living room. Make sense to you? Ha! I decided to use a Persian rug we've had forever but it needed to be vacuumed really well. We have two other vacuums but neither were in up for the task or in good repair. My new one has a HEPA filter. Click here for the vacuum I got. It made vacuuming and picking up dust bunnies a breeze! Dust doesn't smell good, but like I mentioned, it also isn't good for you or your lungs! So before you try to just cover up the smell of a musty room, rug or carpet, give the rugs a thorough vacuuming first!
4. Wash any stale musty laundry!
If your laundry piles up in between washing, adopt my cleaning schedule. I do a bit of laundry every day. Even one load a day can help you stay ahead of the stink. Your nose will thank you, and your home will too.
5. Ditch the scented candles, pine cones, packaged fall potpourri or fall hand soaps or any household products that have "fragrance" listed as an ingredient on the label.
Yep! They may smell like fall to you, but synthetic fragrances and compromised ingredients can be so harmful to your health. Have you seen the documentary called Stink? It will give you a whole new perspective!
6. Stick to household cleaners with simple pure ingredients.
Don't clean with toxic chemicals. Keep it simple! My household cleaner smells like fall, works like a charm on everything, but it doesn't harm your lungs. I have fun customizing it with different oils to make it smell like whatever I want it to.
Get my favorite essential oils or toxin-free home cleaning sets here (and get a FREE gift from me!).

Already my member? Message me to get my recipe cards and oil recommendations! I'll also share a few of my favorite cleaning recipes during this fall nesting series!
7. Now that your home is clean, scent it naturally!
You could put a fall simmer pot on the stove, spritz a custom toxin-free room spray on your pillows, diffuse an autumn blend, or even bake something yummy! You can take a deep breath and feel good about it.
I'll be sharing some fun cleaning and home scent recipes in the next couple weeks here on the blog that will help you make your house smell so clean and cozy–stay tuned!
---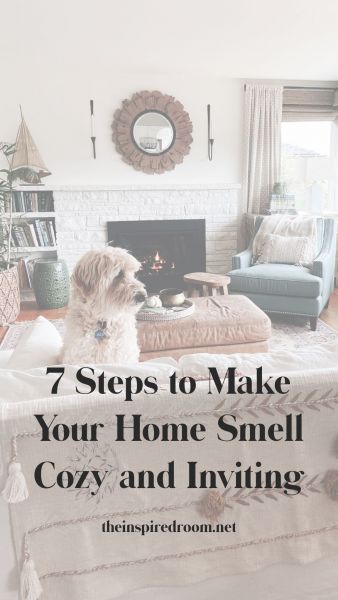 Catch up on my Fall Nesting 2020 Posts:
How to Get Inspired and Find Your Decor Style
Tips to Decorate Your Fall Living Room
My Favorite Fall Decor in My Cozy Fall Shop
14 Ideas for a Cozy Fall Kitchen
Make Your Home the Coziest It Can Be (3 Take Away Tips)
Cozy Self-Care Corner Must-Haves
Four Essential Home Making Practices for Every Season
How to Decorate with Faux Fall Foliage
Click here for inspiration from previous year's Fall Nesting Series!