Puttering is my home love language. To me it means to occupy yourself in an unhurried pleasant manner on a number of small tasks around the home, while not concentrating on anything particular.
You can inadvertently accomplish so much with puttering. And even if all you end up with is a little more love for your home and a bit more joy in your heart, I think it was time well spent. 💙
Today I thought I'd share some of the music I'll be listening to as I'm puttering this fall!
Enjoy my Fall Puttering Playlist below or click here.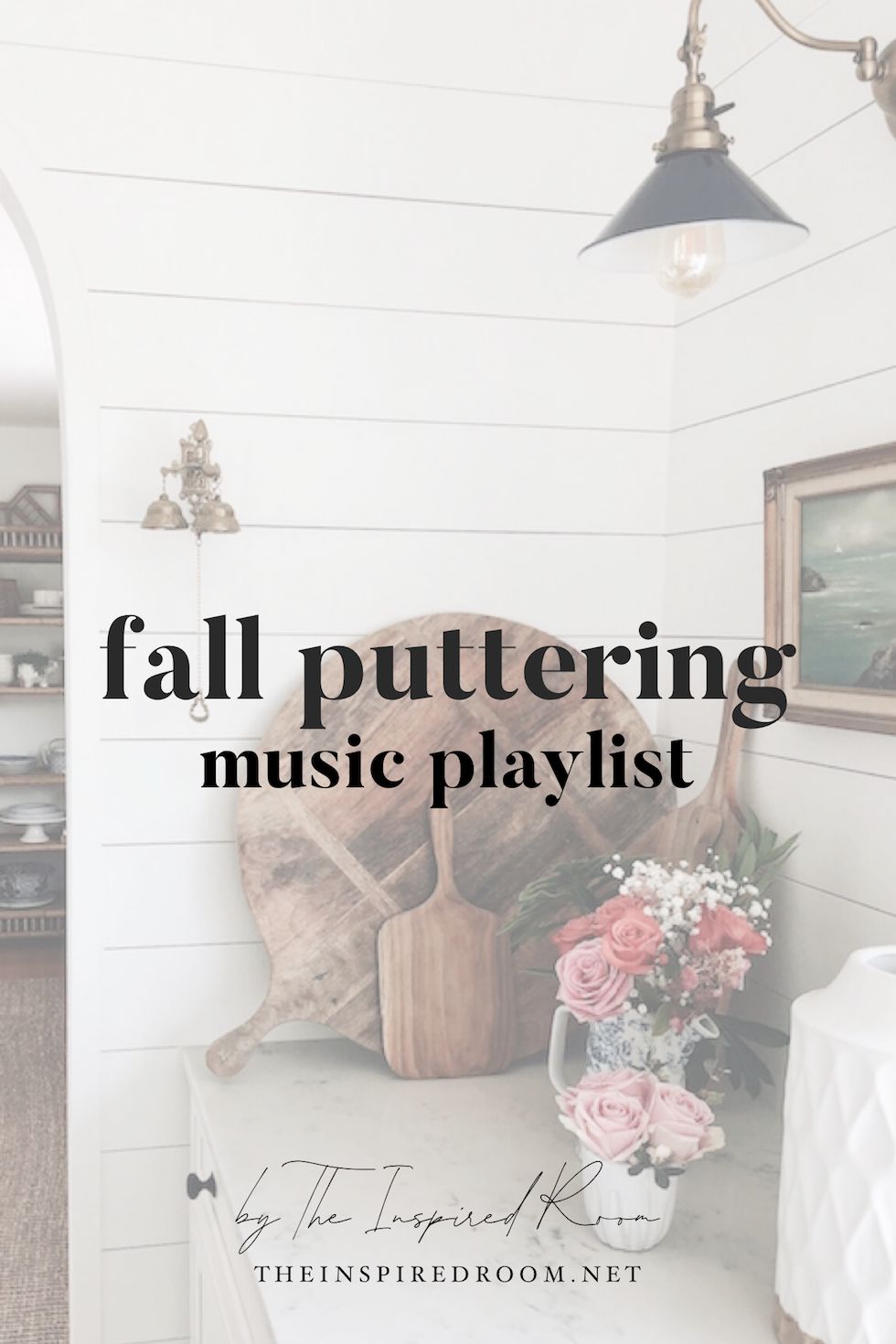 Find the previous 3 playlists I've shared (Last year's Cozy Fall Playlist, Happy Homebody Playlist, and Uplift Playlist) here!

More Recent Posts on The Inspired Room:
Cozy Self-Care Corner Must-Haves
Four Essential Home Making Practices for Every Season
Cozy Throw Blankets (and Cozy Fall Decor Shop)