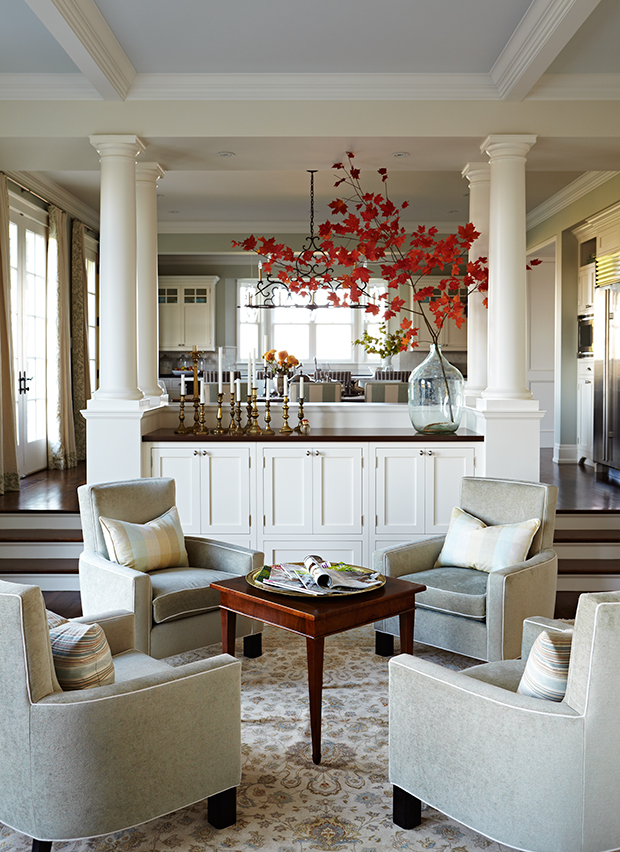 Do you struggle with making decor or style decisions for your home? In today's post I'm sharing several questions I ask myself when I study inspiration rooms. These questions help me to get inspired and find my own style!
When I think of a beautifully designed and layered room, I always think of designer Sarah Richardson! Anyone else? Particularly when it comes to spaces that aren't all neutral. She's the master at mixing color and pattern! This time of year I'm particularly drawn to her cottage and farmhouse style rooms. They are just so fun, cozy and inviting!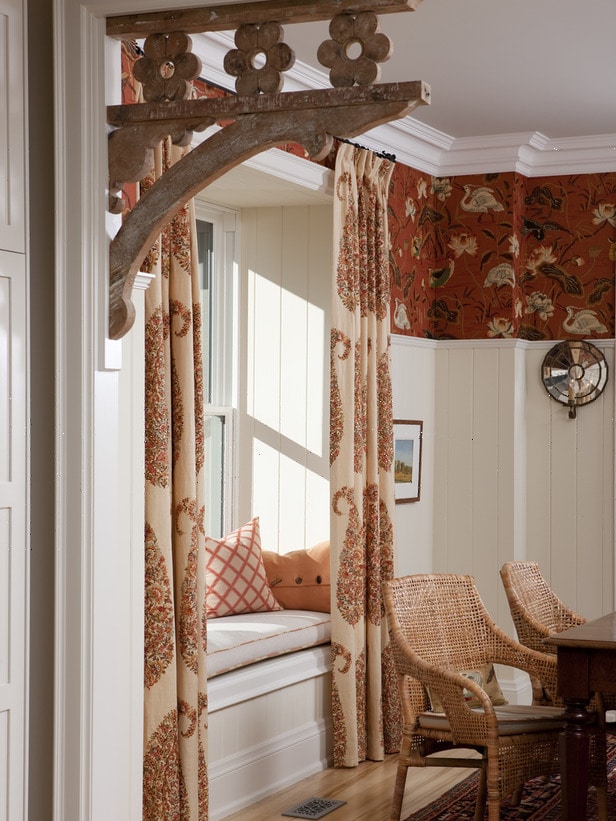 It's hard to go wrong with paring solid neutral colors, you can just add in some more texture for the season. A throw or a new pillow and a pumpkin can make a neutral home feel more like fall in a minute. But how do you design a room with beautiful layers of color, texture, pattern and visual interest? That's a bit more tricky and it's not likely going to come together overnight!
One thing I have always enjoyed about looking at inspiration photos is playing what I call "the observation game". Even if a room isn't necessarily my style, I love studying rooms that can stretch my "eye" for design.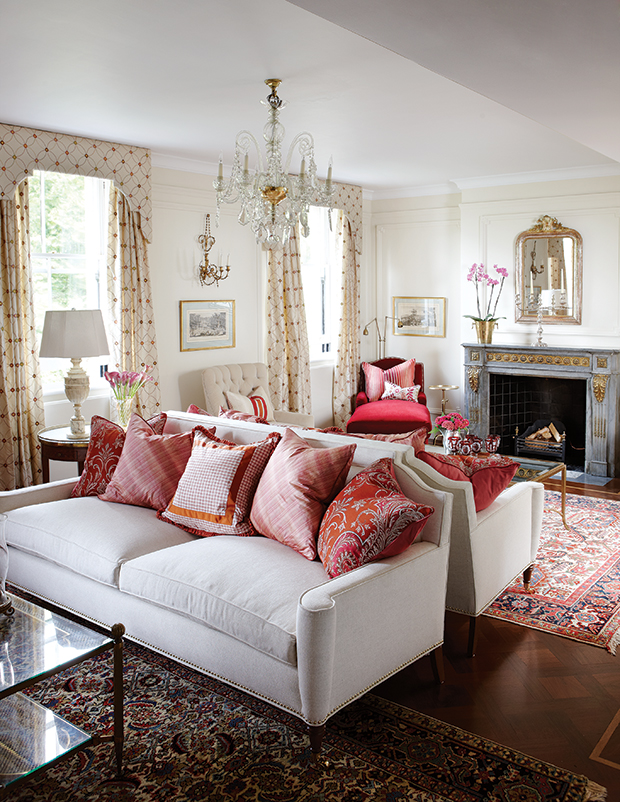 There are so many ideas and lessons you can learn by observation and asking yourself the right questions.
To get started, look for rooms by a skilled designer you admire or even just a photo of a room that you love. Then you can study the space to pick out elements you like! Maybe you love the furniture or the colors, the architecture or the arrangement of the accessories. There are so many things you might be drawn to!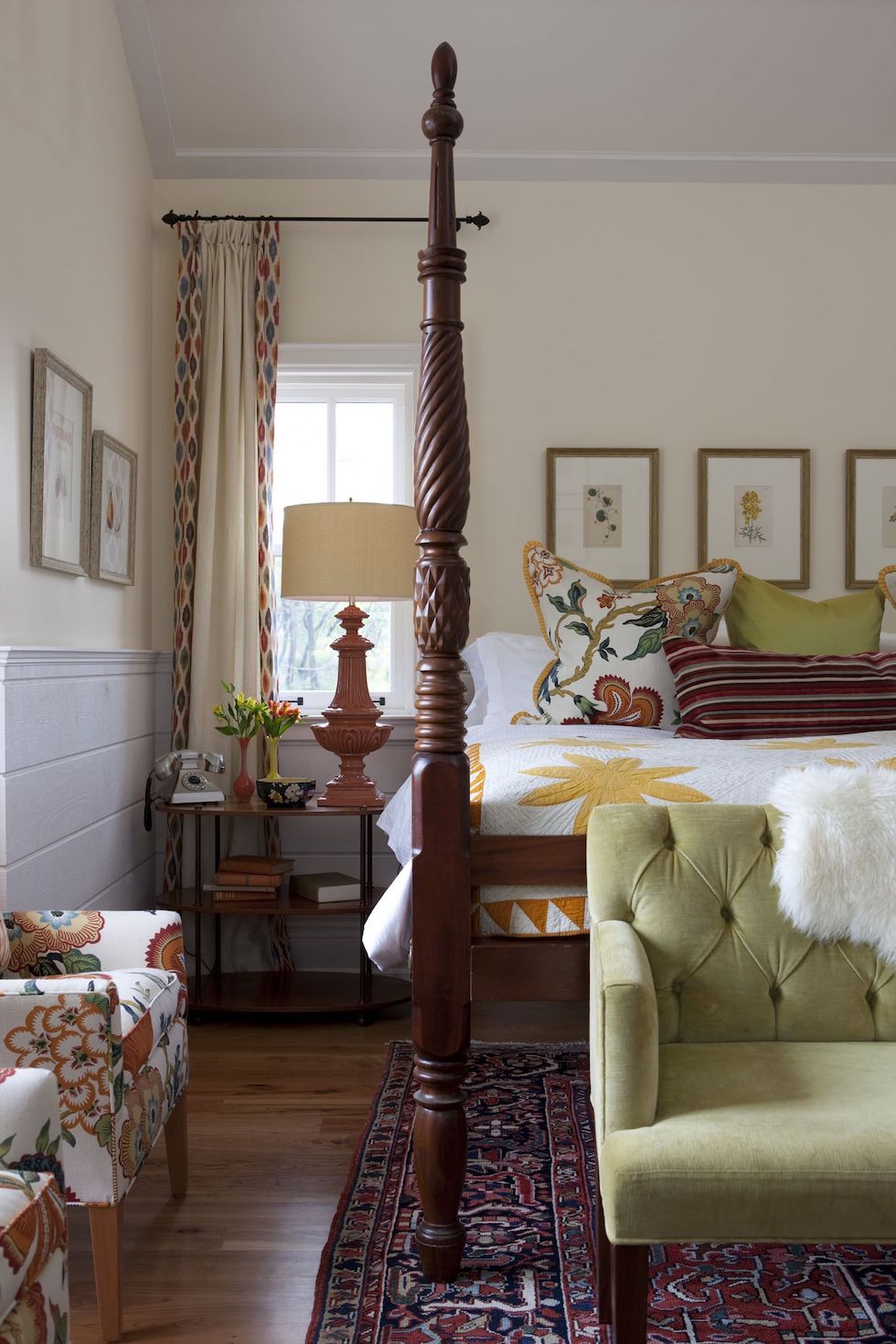 I used to play the observation game when all I had were magazines! There were usually only one or two homes or even rooms that I loved in the entire magazine! That's how I learned to decorate my own home, long before blogs or Instagram came along! I'd observe a few ideas from the magazine and then I'd get creative with my own home and style.
I miss the simplicity and creativity of those days. Now there are so many inspiration photos at our fingertips that it can be a bit overwhelming. You can spend literally all day scrolling for ideas, saving hundreds of them, and yet come away feeling overwhelmed. Too many ideas, too many options, too many opinions on style and too many types of homes.
It's helpful to study a lot of images if you are building a house or redesigning one from scratch, but if you just want a few ideas you can use this fall, I often find it more productive to study only a few favorites. Then shut down the phone or computer. Once you let yourself experiment and get creative, you'll feel inspired and find your own style!
Here are a few questions I like to ask myself when I'm studying inspiration rooms:
How would you describe this style?
What is the mood of the room? Why does the mood inspire you?
Describe the personality of people who might live in a room like this. Would their lifestyle resonate with you and your family?
What are the main things you see when you first look at the room?
What are some subtle features that you notice when you look more closely? Be sure to notice things like the shapes, the textures, the colors, the proportions, patterns…
What role does the architecture play in this room? Do you have similar architecture or would you be able to add something similar in your home?
Do you like the color palette? What if this same room had a different palette, would you like it better?
Look at the art and accessories. Also notice their placement. What do you like or not like about them?
What are some simple ideas you could take away from this inspiration room?
Do you enjoy looking at home inspiration photos? Do you ever feel overwhelmed by all of the ideas you can find online? How do you pare ideas down to what will work for you?
Photos: Sarah Richardson Design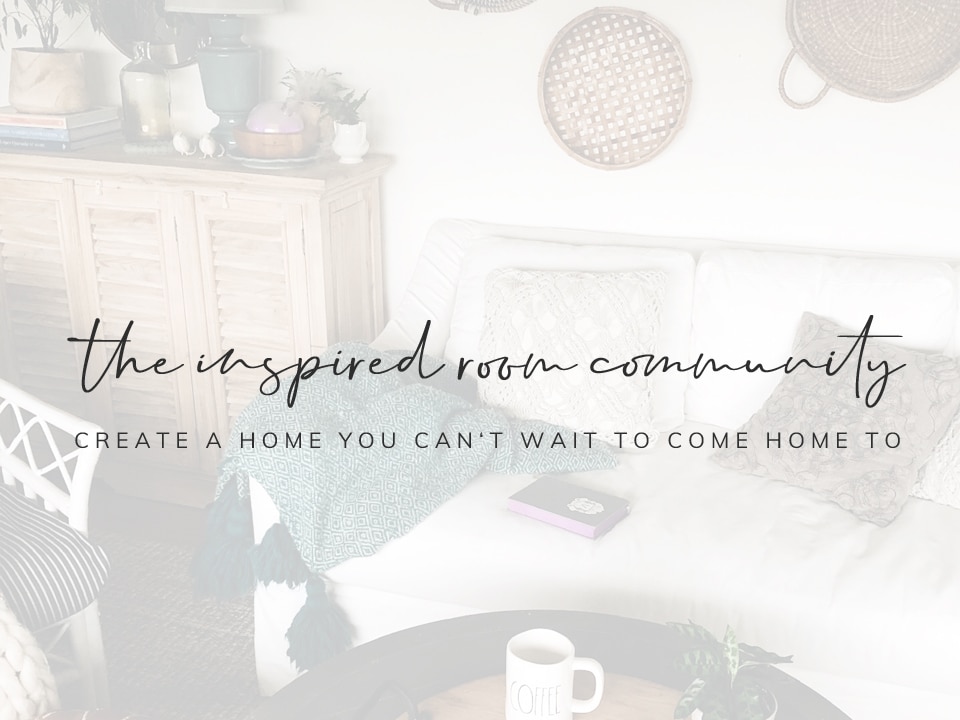 Want more design inspiration? Join my free group, The Inspired Room Community! In this fun place you are invited to post photos of your home (it doesn't have to be perfect, this is a positive uplifting group!), share projects you are working on, ask your design questions to get positive feedback, share your design ideas with the community and meet like-minded friends around the world. This is a free community group for home-lovers and followers of The Inspired Room.
Catch up on my Fall Nesting 2020 Posts:
Tips to Decorate Your Fall Living Room
My Favorite Fall Decor in My Cozy Fall Shop
14 Ideas for a Cozy Fall Kitchen
Make Your Home the Coziest It Can Be (3 Take Away Tips)
Cozy Self-Care Corner Must-Haves
Four Essential Home Making Practices for Every Season
How to Decorate with Faux Fall Foliage
Click here for inspiration from previous year's Fall Nesting Series!