The kitchen is the heart of the home. What better place to do some fall nesting? Today I'm sharing 14 simple fall nesting ideas and decor tips to make a kitchen feel warm and inviting!
You know my seasonal decorating philosophy, right? You don't necessarily have to decorate with traditional "fall" decor to make your home feel fall-ready. Look for ways to display useful every day and multi-purpose items that also give your space a warm feel. I shared more about this "every day on display" decorating concept in my coffee table book, The Inspired Room.
Besides practical items, you can add warmth to the kitchen through paint colors and design choices!
Let's take a look at some ideas in our inspiration photos today!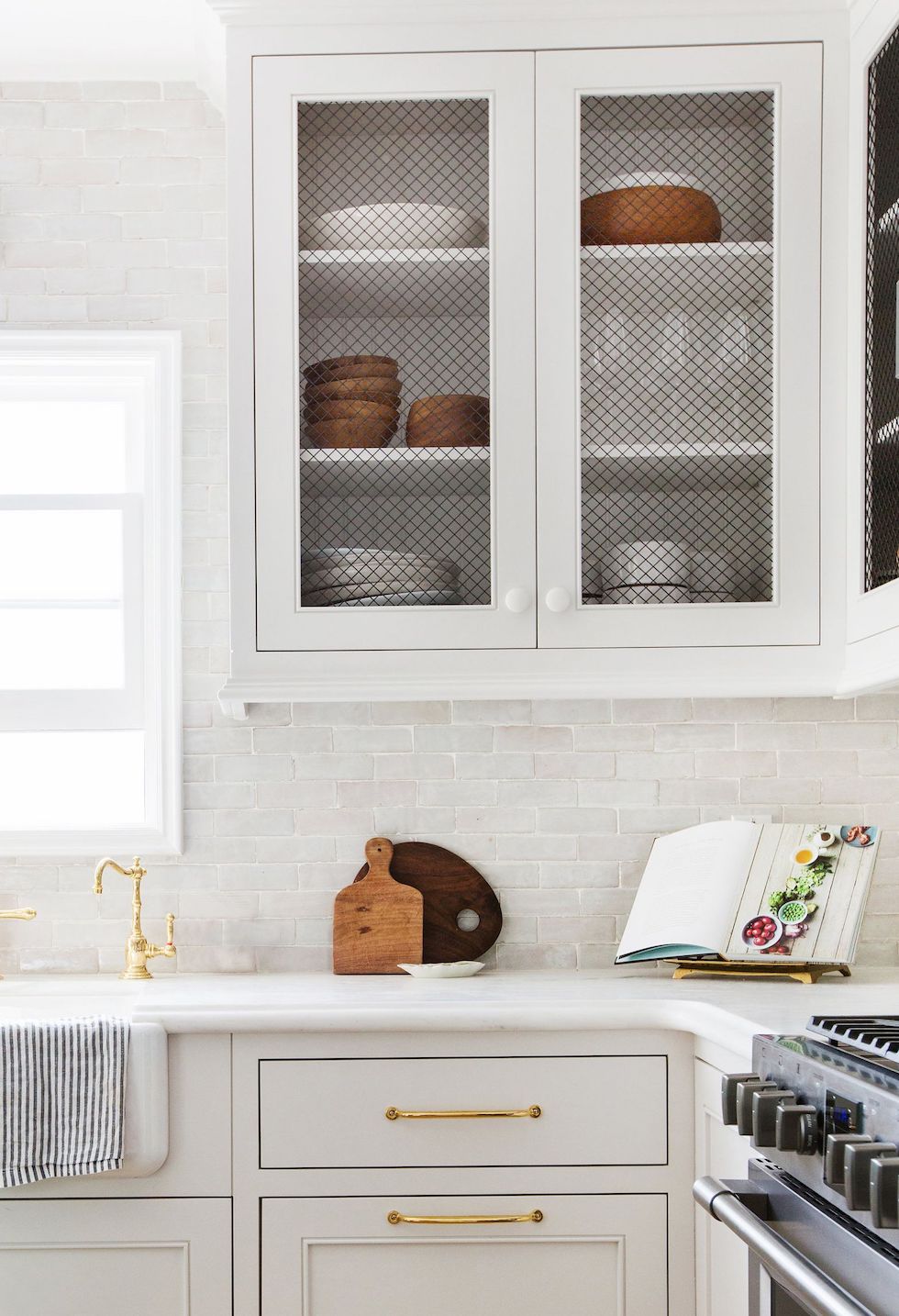 1. Warm wood accents.
Look for wood cutting boards, bowls, and other accents.
2. Colorful accessories.
I love how these jewel toned items bring a nice touch of fall color to Susan's kitchen! Click HERE for the two part tour of this gorgeous beach house!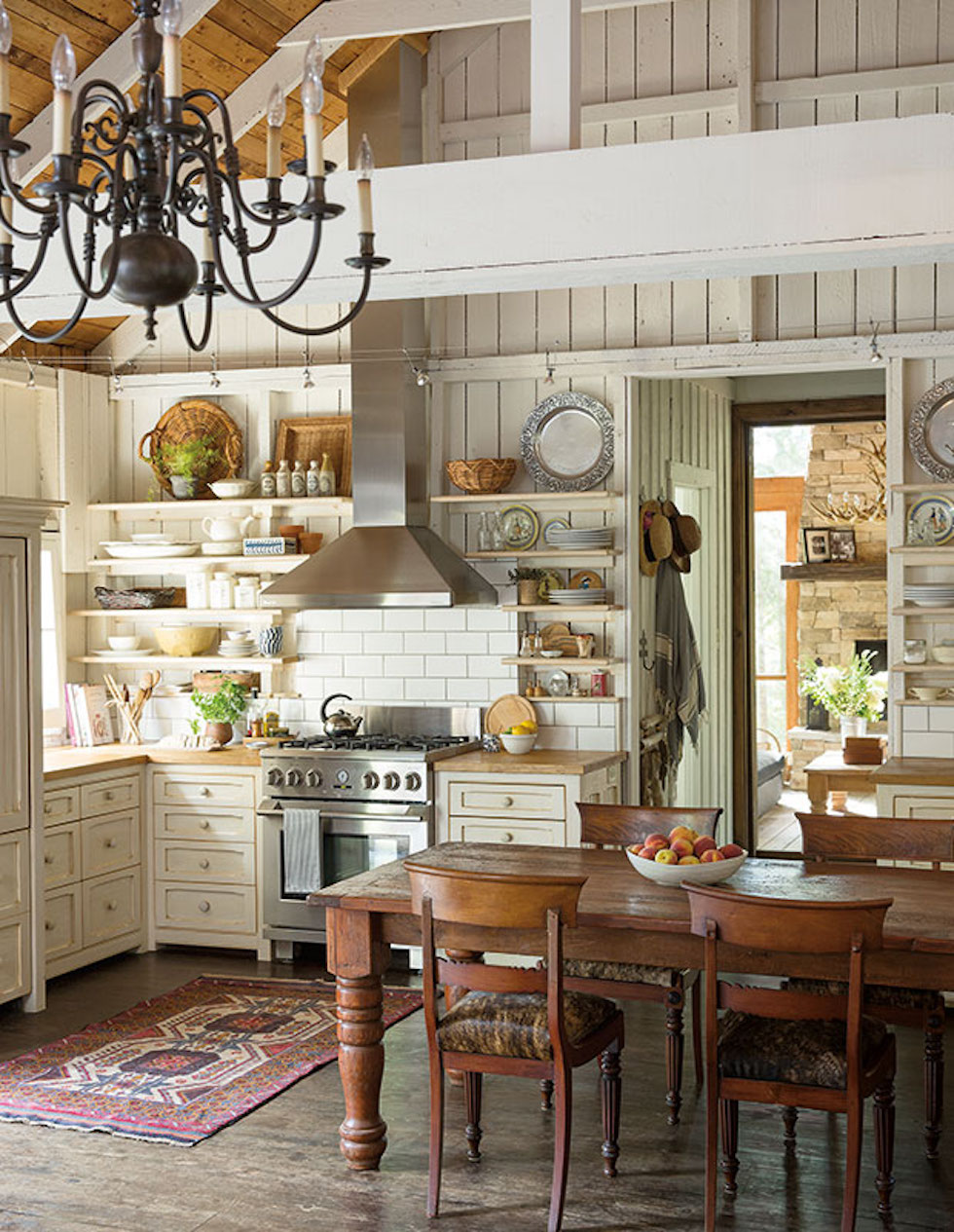 3. Woven baskets and wood dining tables.
I always love this cozy mix of rustic and woven elements in a kitchen!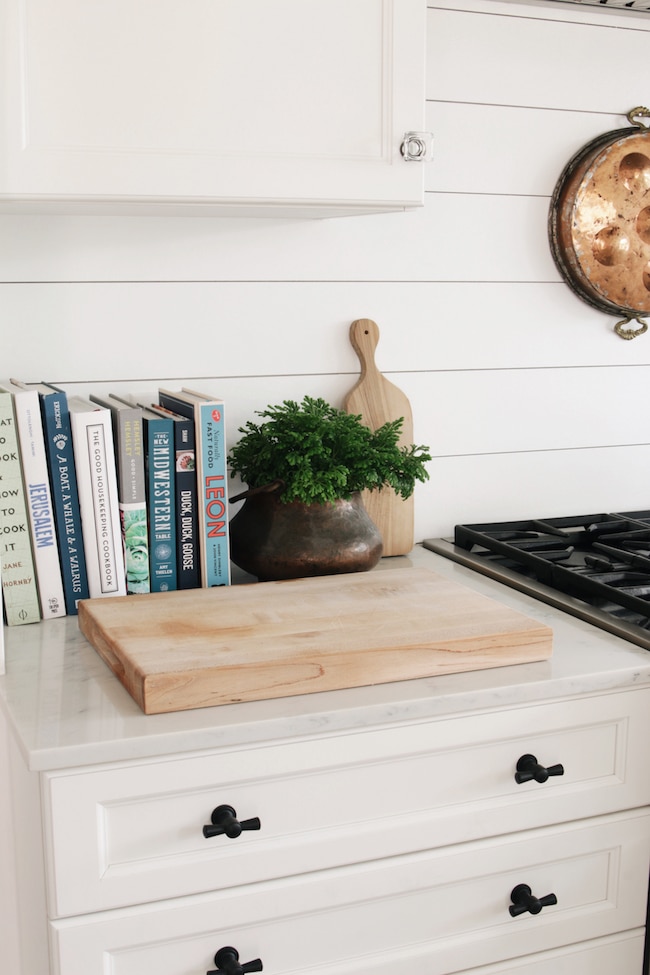 4. Cookbooks.
Books in a kitchen always make them extra warm and inviting. (Click here for some of my favorite cookbooks!)
5. Art.
Yes, you can put real art in a kitchen. It makes it feel so much more cozy! It's also more personal which makes it feel warmer, too.
6. Open shelving.
You can't beat open shelving for the practical and seasonal styling options!
Click HERE for more kitchen open shelf inspiration!
Click HERE for how to have open shelving in your kitchen without daily staging.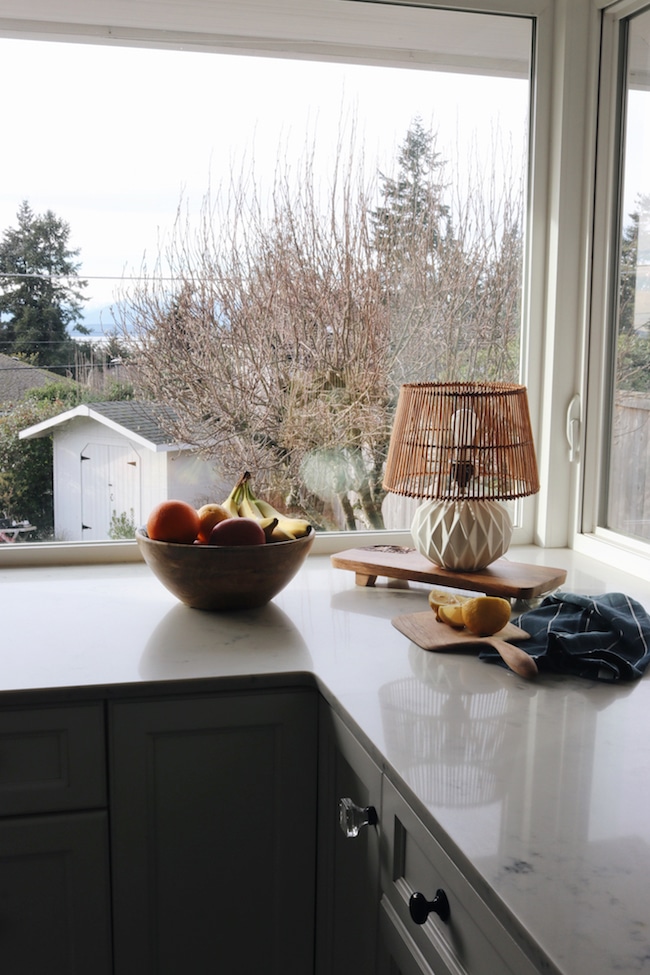 7. Lamps on the Kitchen Counter.
One of my all time favorite ways to bring a warm glow to a kitchen!
Click HERE for more kitchen lamp inspiration!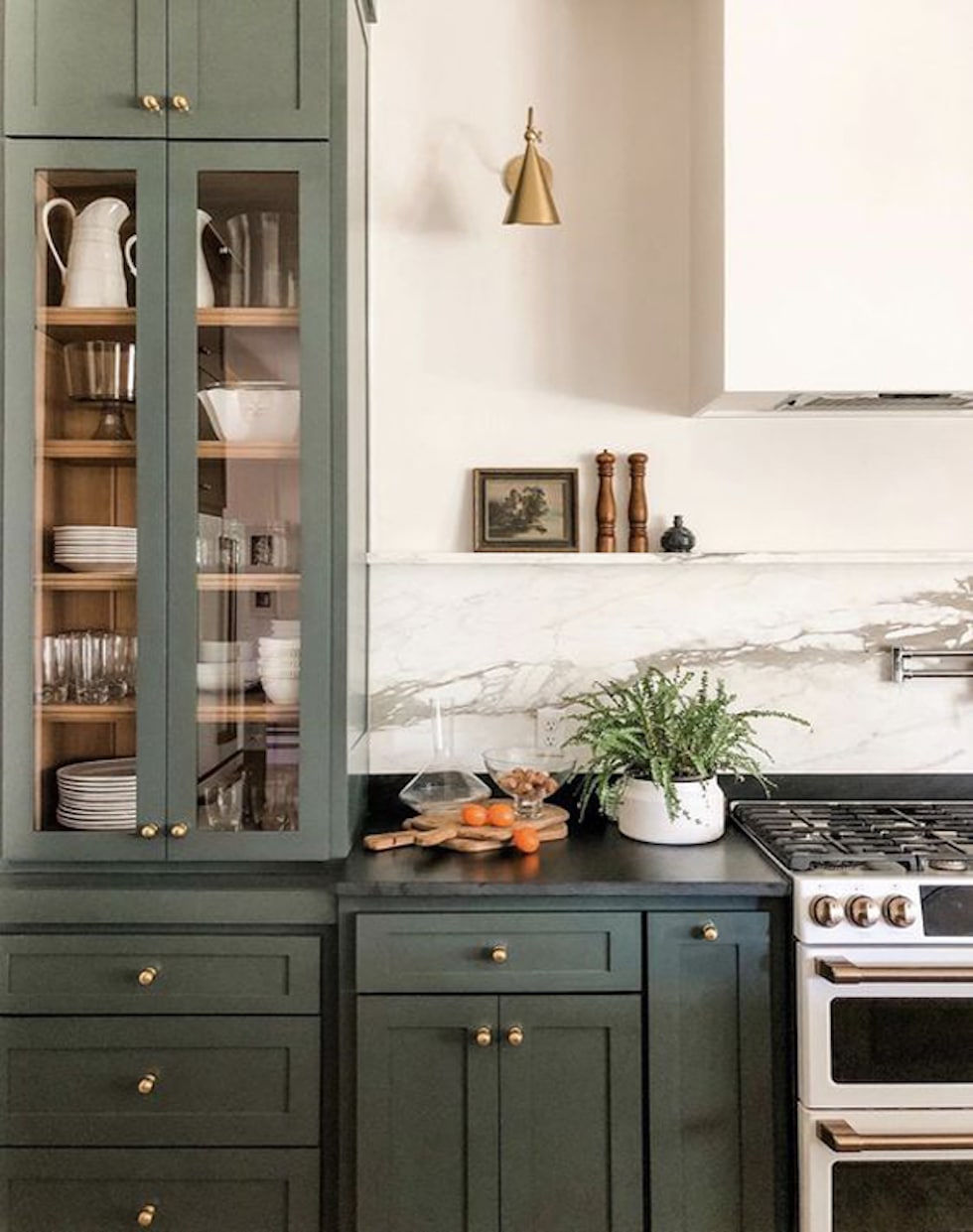 8. Dark green cabinets and brass.
If you design a kitchen around moodier colors and metals like dark greens and brass, you'll always be extra excited when fall and winter roll around!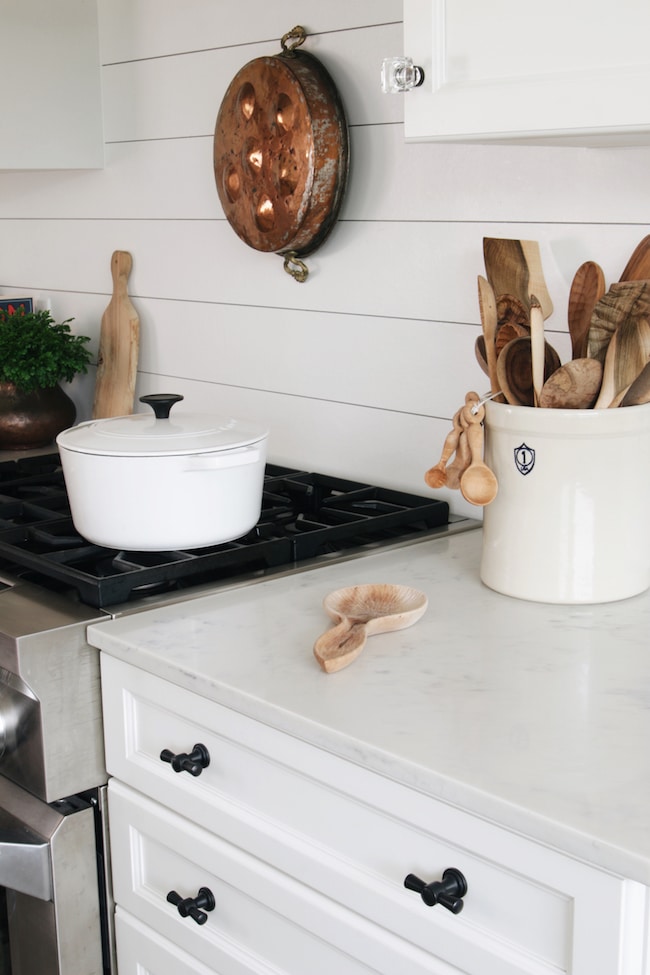 9. Wood spoons and copper.
My kitchen is white but I add warmth with wood spoons in a crock and copper pots.
10. Coffee or tea station.
There's nothing cozier than brewing a hot cup of tea or coffee on a chilly morning! I do my morning coffee stories on Instagram if you want to join me for a cuppa. :)
My Favorite Coffee Making Sources (Mugs, Milk Frother, Brewers, Accessories and more)
11. Elevators and containers.
Little trays, footed stands, tiered stand, shallow bowls or baskets always make a space feel extra cozy but they are also useful to corral like items and can be used as serving pieces, too!
Here are a few favorite footed pedestal stands: One // Two // Three // Four
See more ideas for welcoming people into your home in my book Simple Gatherings.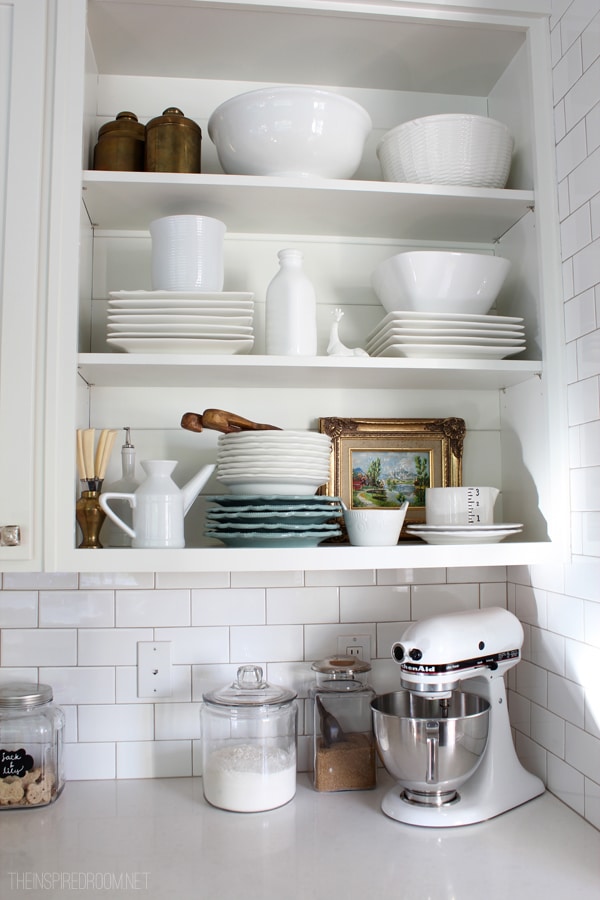 12. Attractive jars with bulk goods on the counter.
I always felt like this corner in my old kitchen made it feel like cookies could be made at any moment! No wonder I loved it so much. What's cozier than cookies in the oven?
(Speaking of cookies…have you made these vegan gluten-free chocolate chip cookies yet? They are sooooo good!)
13. Rugs and runners.
I love that I can add or swap out the runner in my kitchen to suit the season.
(Here is the source for my runner, sadly out of stock at the moment!)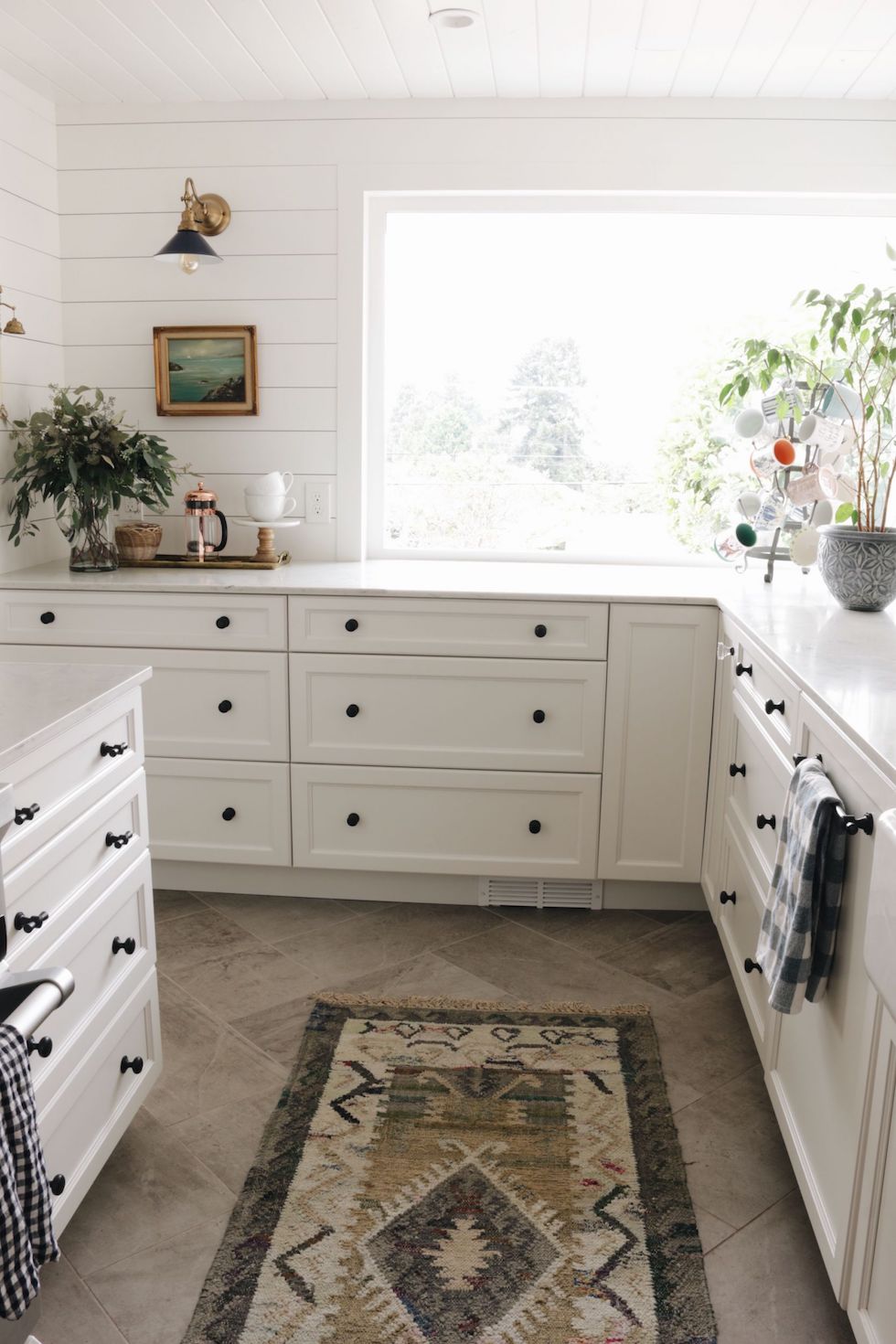 14. Hand towels.
I love getting new kitchen towels for each season to add additional pattern or a fall color scheme to the room.
Where to Buy Cute Kitchen Towels
What are your favorite ways to cozy up the kitchen for fall?


---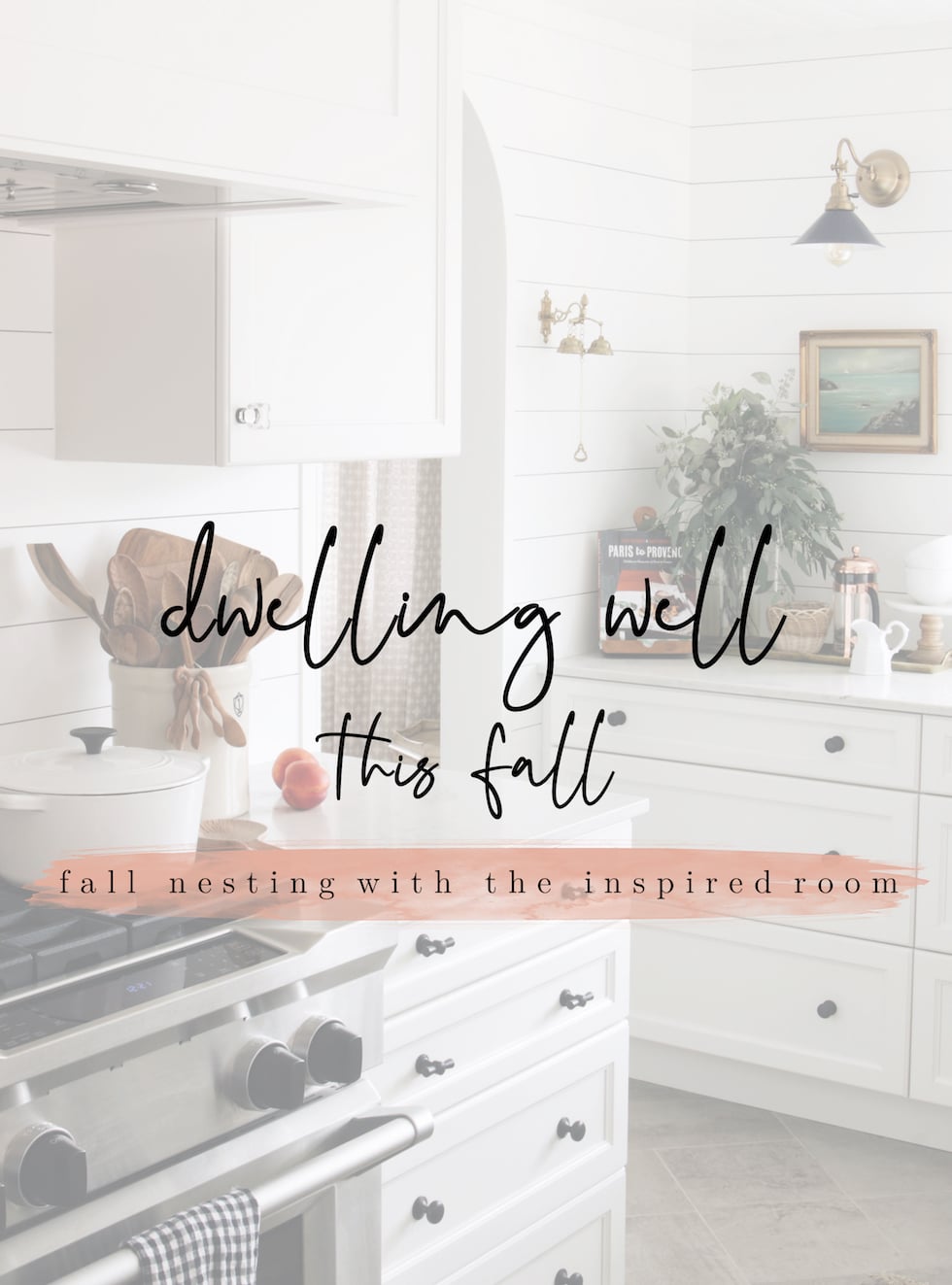 Join me for my annual Fall Nesting series, right here on The Inspired Room!
Here are the fall nesting posts you might have missed:
Make Your Home the Coziest It Can Be (3 Take Away Tips)
Cozy Self-Care Corner Must-Haves
Four Essential Home Making Practices for Every Season
My Favorite Fall Decor in My Cozy Fall Shop
Cozy & Inviting Kitchen: Get the Look
Best of the Best Kitchen Ideas (several posts!)
5 Little Ways to Bring Fall to the Kitchen