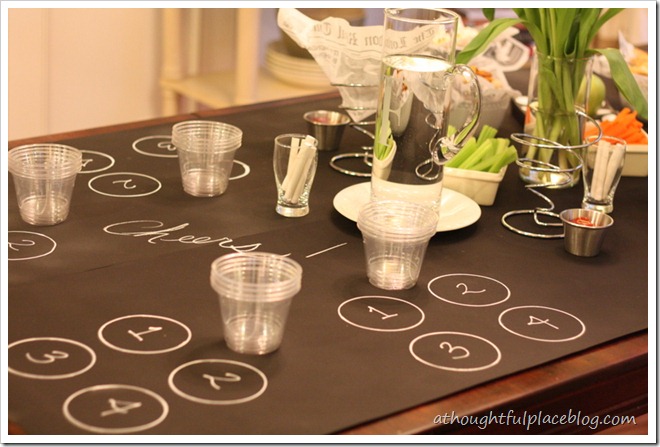 I love this DIY chalkboard tablecloth from A Thoughtful Place! I like easy ideas like this that are not only unique but are also a conversation starter or memory maker. They serve a purpose beyond CUTE. Love that.
This would be such a nifty idea to use for celebrating someone's birthday (have it on the table with birthday messages) or to honor any special person or day. Leave a love note for your sweetie. You could use it to share family activities or plans at the breakfast table, a memory verse for the week, an inspirational quote, a menu, or keep kids busy when they say they are bored (as my son says at least five times a day). Or, use them as a fun party activity! It would definitely create memories!
See the details for how to make this yourself at A Thoughtful Place!
PS. Check out this chalkboard fabric, too!
Happy Creativity!