Pottery Barn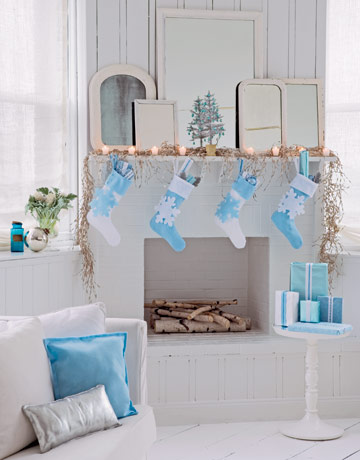 Country Living
Do you all have cute Christmas stockings? I really want to get or make new ones. We've had the same ones since our early years as a family of four. Our son, family member number five, never did have one that matched the others!
Now that our daughter is married and we will be starting our life in a new state, I'm thinking by next Christmas we'll get all new holiday stockings to go with our new home! I hope we'll have a mantel to hang them from, but if not, stockings can look cute hanging just about anywhere.
Here are a few inspiration photos, and then if you want to see some great mantel ideas, click on over to HomeGoods via the link at the bottom of the post!
Don't have a fireplace? Hang your stockings with care anyways! Why not on the piano?
Or, hang stockings from a ladder!
Country Home
Stockings even look cute hanging from the stair railing!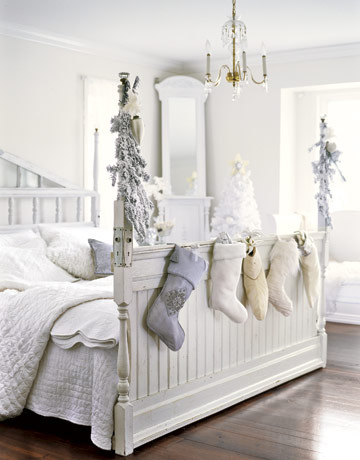 Country Living
Or, why not? Go ahead and hang Christmas stockings along your bed frame!
For inspiring photos of creative displays for holiday mantels,

I'd be honored if you would head over to HomeGoods
for my Creative Holiday Mantels article!
Thanks again to all of you for your support, it means so much.