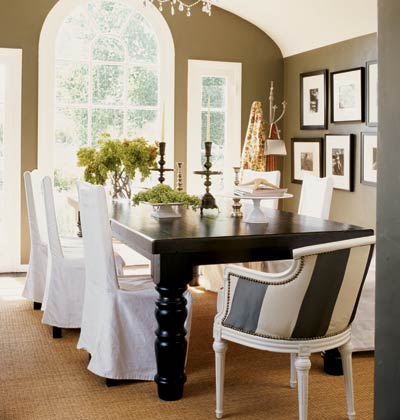 Get your dining room spiffed up and ready for the holidays!
Dining room decor can easily become tired and boring. The best thing you can do to update your look is to mix things up.
Try painting, recovering, or slipcovering your dated dining room chairs to give them a little lift, and if you are really daring, bring in mismatched chairs! And of course, don't be afraid to paint your table. If you are bored with how your table looks, why not? Be daring and create a dining room you will love this season.
Mixing things up will give your dining room a completely fresh feel and it might even inspire you to have a holiday dinner party.
Photo Inspiration: My Home Ideas
For more Fall ideas, click on my Fall Decorating link!