When was the last time you really updated your master bedroom? I've been thinking about that question lately for myself.
Even though we just barely moved in to our house, I have had the same bedding for maybe ten years. It was great quality so it is not going to wear out for a long time. Fortunately it is fairly neutral and classic.
But after looking at that same bedding for years and years, I am ready for some fresh ideas.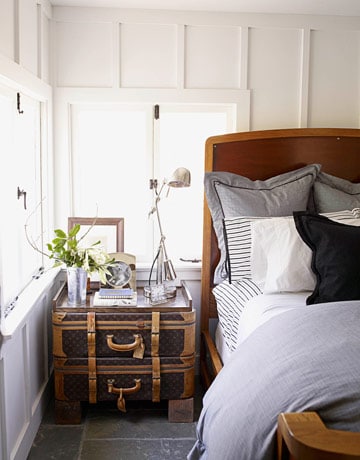 House Beautiful Victoria Pearson
Sometimes I just want to walk in my room and have a little burst of something new and happy to catch my eye. A new color scheme, a funky new lamp or a pop of life from a new patterned pillow.
Coastal Living Dominique Vorillion
This next confession will probably make you want to click away shaking your head, but I play this silly little game where I walk down a hall in my house and then PEEK back around the corner really fast into a room to see what reaction I have.
If it makes me smile to look in that room, I am content and feel at peace. The room will inspire me and life will be as it should be.
On the other hand, if I feel like scrunching up my nose and saying "MEH" when I walk by, something is desperately wrong and it needs to be fixed. Immediately. Then I switch things up or add something new or different. If I can walk by the next time and smile instead of cringe, all is right with the world. If I can't, I need to try something else.
How is that for a scientific approach to decorating? Please. I don't know where I get my ideas. It would make a brilliant decorating book.
House Beautiful  (Kathy Ireland designer)
How to decorate your home in three easy steps.
The (random and somewhat awkward but effective) Inspired Room way.
Step one. Walk down the hall in your home, non-nonchalantly gazing around at nothing in particular.
Step two. When you pass by a room, do a quick double take back into in the room. Note: Careful of whiplash.
Step three. Ask yourself, were you happy with what you saw? Do you feel a sense of inner peace and overwhelming inspiration to live a better life? If so, sigh with happiness and proceed to another room. On the contrary, if you said, "MEH" (sound it out, it sounds like it is spelled) out loud (or inside your head) and crinkled your nose, change something in the space. Immediately.
Repeat steps one through three.
The end.
Brilliant I tell you!
I'm not even kidding. That is exactly how I decorate.
You cannot make this stuff up.
House Beautiful Kathy Ireland
Now, for a few more tips on creating a master bedroom sanctuary, particularly if you have kids at home, visit my guest post on Simply Modern Mom.
And to read my philosophy of Living Authentically at Home, visit (in)courage and please leave me comments so I'll know you came by!

Lastly, I have another confession to make. I did one of my "double takes" in a room at my house last week. And I heard a loud MEH coming our of my mouth and felt my nose crinkle up. Next thing I knew, I quit putting away Christmas decorations and started rearranging furniture. I'll talk about that in another post.
Have you done any double takes lately?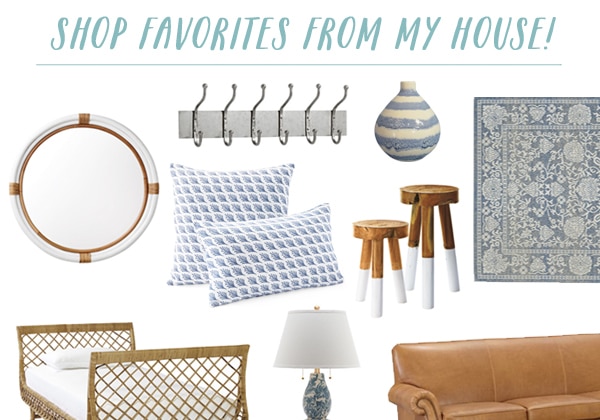 Related articles:
More ideas for decorating your bedroom!