Last week we talked about neutral walls, colored walls and I even mentioned that I happen to love wallpaper. But if you REALLY want special walls, ceilings or furniture, hand painted designs and textures can give you a truly beautiful and unique look!
At our previous homes, my husband and I (ok,  my husband mostly) have tried hand painting stripes and my husband even painted a beautiful Lord of the Rings mural on our son's nursery when he was born, but one thing we have always wanted to do was stencil a room to be like hand painted wallpaper.
Note: I tried stenciling some sea life creatures at our family beach house one time but that doesn't count. It was awful.
One of my amazing blog sponsors, Royal Design Studios has the most beautiful stencils. Some of them remind me of the lovely wallpapers that Candice Olson uses (below).
Candice Olson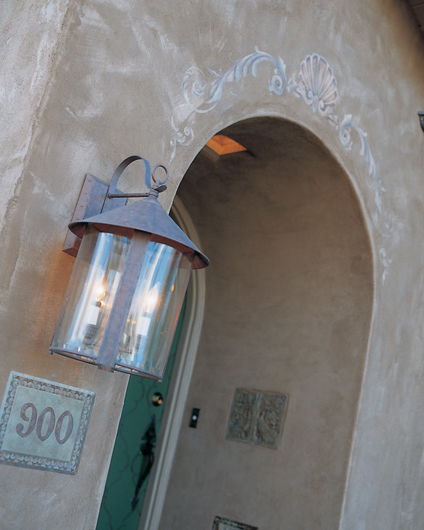 Stenciling and faux finishing is a great way to accent an architectural feature —
or create a feature where there isn't one.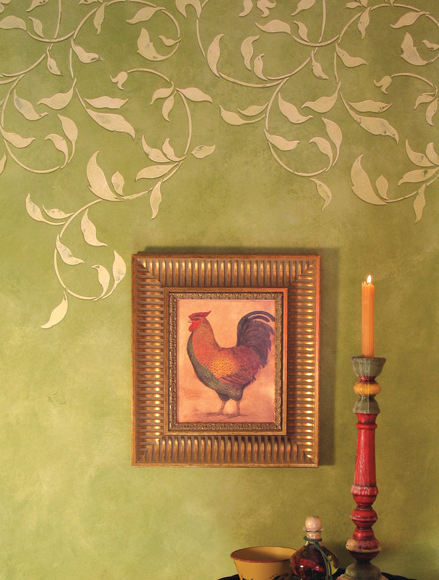 I love all the options with stenciling, from an all over wallpapered effect to just a little flourish here and there. Add in some texture and faux finishing, you can take a wall from flat and boring to full of character. The style options are endless.
You can really make a unique statement!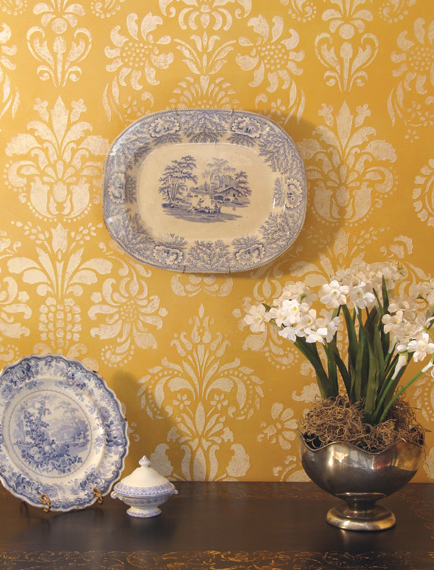 And if you are really a Michelangelo, you could dress up a room with a stunning ceiling!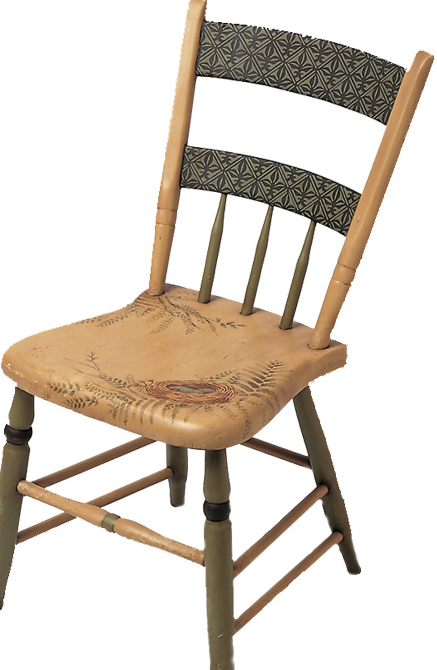 And how sweet is this nest chair? Love the stenciled back too.
Wow, hand stenciled floors.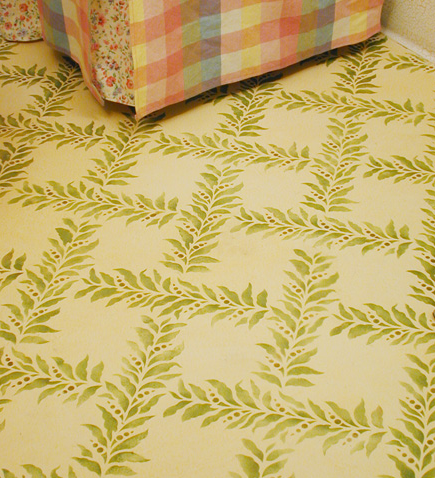 Be sure to check out Royal Design Studio for lots of ideas, tips, stencils, supplies & and instructional materials for stenciling, faux finishing and more!

Enjoy browsing their site and be inspired! Whether you are a novice ready to learn a new technique or an expert already, I'm sure you find an idea you could use at your home.
My eyes are darting all over my house right now imagining where I could do a little stenciling or faux finishing. Hmmm….I'm hopeless. I should be packing for Blissdom and I'm thinking about how I could stencil something.
all images (except the Candice Olson image) are from
Royal Design Studio, used by permission
Royal Design Studio is a partner of The Inspired Room