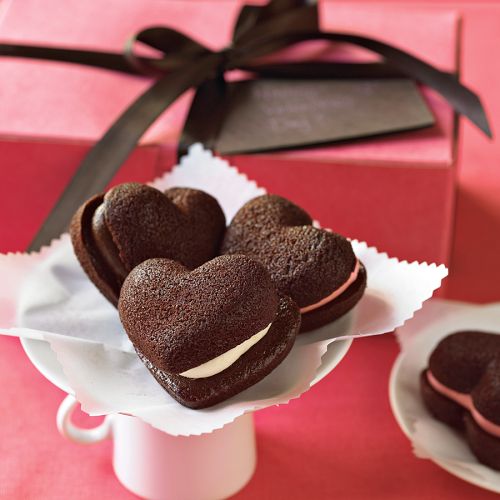 Valentine's Day is coming up this weekend, in case you didn't know (or are thinking you are going to get away with not talking about it.) I'm a little behind, but I have started thinking of some very easy Valentine's Day ideas to use around my house.
I know I've told you all this before, but I am not a great cook. I just don't enjoy it as much as I enjoy decorating, and there are only so many hours in the day. I don't really like to EAT my projects. Seems like such a waste.
But I did get my very own Pioneer Woman cookbook for Christmas and WOW. That cookbook is delicious. Oops, almost forgot to link to her. Here ya go … PIONEER WOMAN. I know she needs the traffic and I know you want to know where to find her. She is going to be big someday, I'm telling you.
But since I am not a great cook like that, nor do I have the patience for it, I rely on pretty dishes and other tricks to make me LOOK like I am like Pioneer Woman. Without the effort. That is going to be my claim to fame, I can find a dish to make a can of beans look gourmet.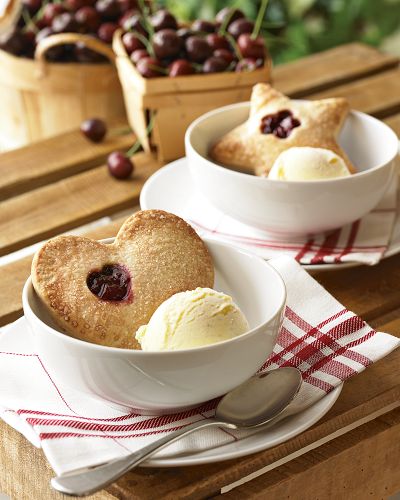 One of my favorite stores for people like me is Williams-Sonoma. We don't have one near us anymore but I used to love to wander in there, savor a sample, and look at fancy shaped bake ware that could make a simple brownie look like a special treat. They always have SOMETHING fun there.
I am always a sucker for those pastry cutters and baking pans with little shapes. I love cutting my baked creations into shapes because nothing says "WOW, she can really bake" like a heart shaped sugar cookie.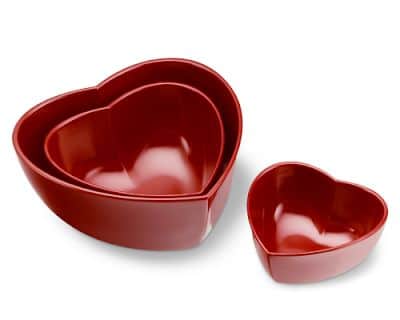 My son would even think his morning cereal was special if I put it in a heart shaped dish. Kind of like that "You Are Special Today" plate that my mom passed on to me. Not only is the food special, you YOU just feel special when you are using it. It doesn't even matter if you are having plain old Cheerios.
So there you go. I am not Pioneer Woman, but if you can't BE as amazing as her you just do what you can to be the best YOU for your family. Find what works and go with it.
Make Valentine's Day special in some way for yourself or your family. It is what makes life beautiful.
I have a few more simple tips to share today for romancing your home and marriage, so head on over to (in)courage!
all images: Williams Sonoma