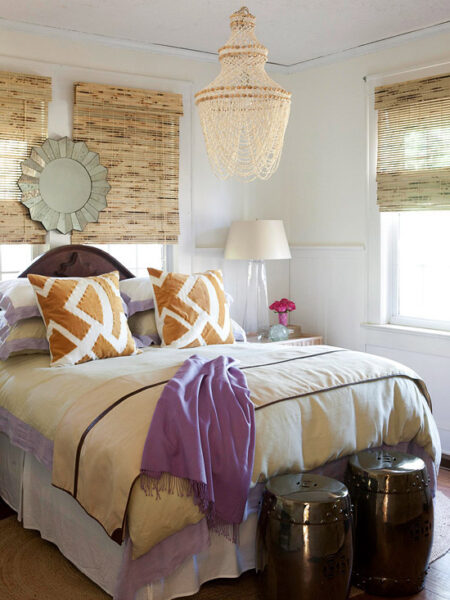 BHG
It is time to cozy up that bedroom for fall and winter, girls!
Let's do a little pre-holiday bedroom nesting.
BHG
So I was thinking today about how much I enjoy cozy-ing up the bedrooms this time of year. I just love this time of year, period, but I really love the cozy-ing up part.
I change my son's sheets to flannel, add our quilt as an extra layer to our bed, and switch extra pillows from our more summery versions to warmer fall & winter pillows. I just love that ritual!
BHG
You might not have a fall or winter style bedroom, but I loved that these Better Homes & Gardens inspiration rooms transitioned to fall effortlessly with simple touches.
Here are some great ways to bring a little fall and winter to your home:
Fall & winter pillows & pillow covers
Layers of quilts
Fall & winter duvet covers
Warm colors and textures for pillow shams
Match stick blinds (inexpensive & always chic)
Throw rugs, even if they are small rugs you can put them at the side of your bed for cozy toes!)
Cozy art or tapestries to walls for added layers of warmth.
Lamps keep a room from feeling cold and dreary in the winter months.
Change or embellish lampshades for warmer look.
Curtains always add so much warmth. Drop cloth or sheets work great for inexpensive alternatives to drapery! Here are a bunch of DIY curtains and ideas.
For more bedroom decorating ideas, check out these bloggers amazing bedrooms!!
BHG