Snow Days are Awesome Days
You know those wonderfully unexpected unusual days where you are safe and snug, but stuck at home because of snow?
Yeah.
Those days are the best, if you are busy most other days like I am.
On a snow day, you stop being stressed.
You stop being busy.
You suddenly find time for baking, sledding, and tasting the snow falling from the sky.
You might nap by the fire.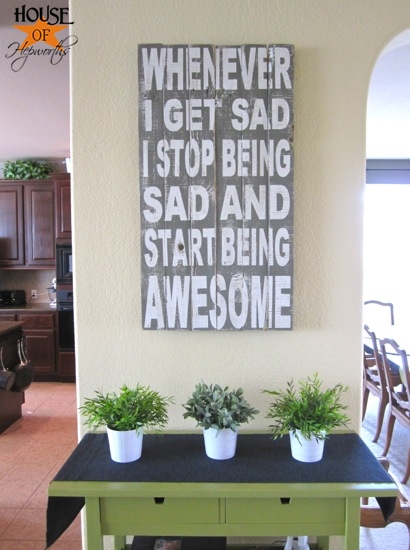 You can't be sad on a snow day. So you start being awesome.
Those are the best kind of days. Awesome days.
I saw this sign over at House of Hepworths. I think I love it. I want one. Please.
We are still snowed in. I think Thursday is going to be another not-sad-pretty-awesome day.