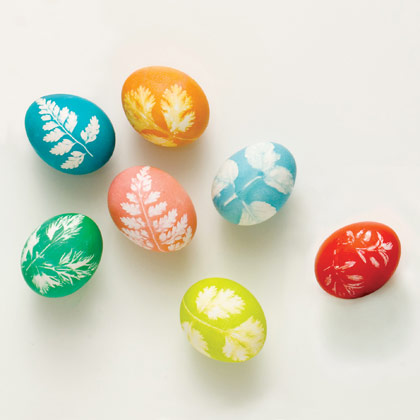 Easter Egg & Spring Decorating Ideas
These leaf print Easter eggs are QUITE adorable, aren't they? I want to make them.
And, I still love the tea stained blue speckled eggs I featured last year.
Do you dye Easter or spring eggs?
via Apartment Therapy,  find the instructions on Family Fun 
And if you want even more Easter Egg decorating ideas, check out these Subway Art Easter Eggs and Washi Tape Easter Eggs!