We all could use a little summer oasis, don't you think? A place nearby to get away from it all? To breathe a little more deeply and soak in the lazy days of summer?
I am quite smitten by Victoria's (SF Girl By Bay) little backyard oasis. A secret backyard garden with a teepee? Yes, please.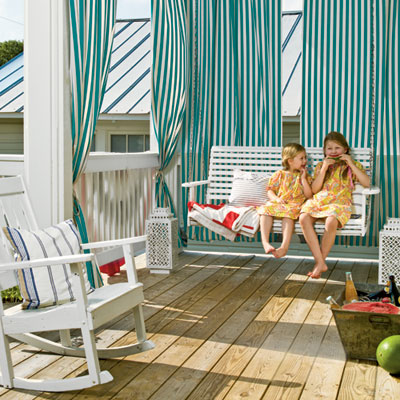 Coastal Living
On this porch, the striped summer curtains give a little privacy and whimsy while creating the perfect place for summer daydreaming on a porch swing or comfy chair.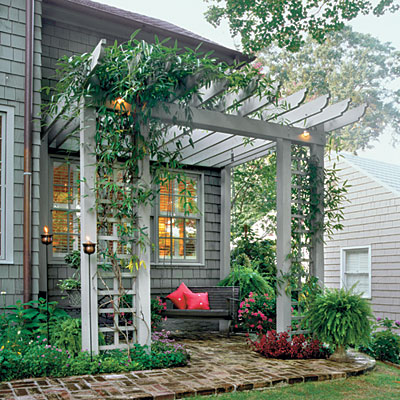 Southern Living
This lovely pergola invites you to a quiet place to get away from it all! I adore this.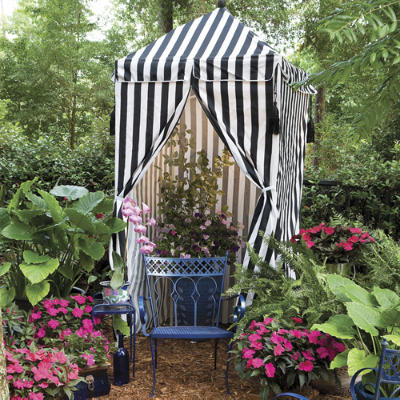 Southern Living
An adorable little cabana can set the stage for a secret little corner of the yard! So sweet.
BHG
Or, claim a quiet shady corner of your backyard as your own quiet oasis! I could not love this backyard any more. LOVE!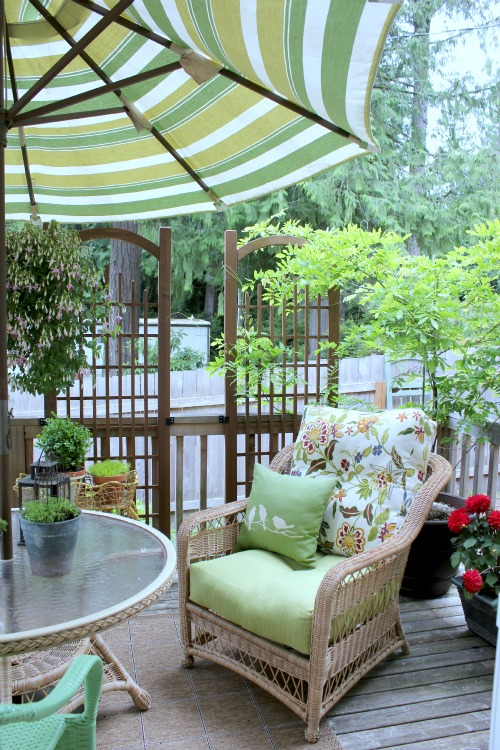 I'm working on my own little backyard summer oasis on my deck! I love sitting out there on a quiet summer morning with my coffee listening to the birds chirping! Bliss!
Do you have a carefree spot to slow down and relax this summer?