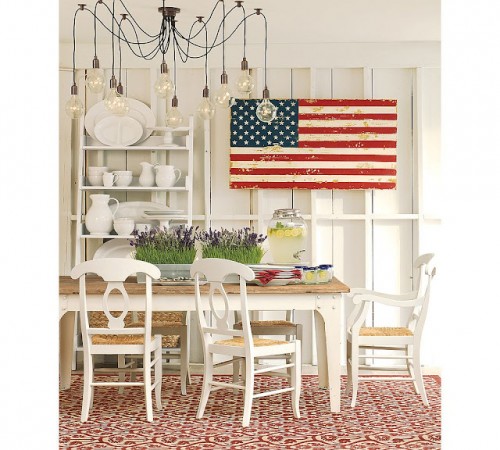 Flags inside and out!
I love this Pottery Barn flag, but if you are crafty you can make your own!
The red, white and blue flag is not only the perfect porch decor, but it proclaims our freedom and gratitude!
Susan from Between Naps on the Porch made her own beautiful version! She shares the full How to Make a Wood Flag Tutorial here so you can make one!
PS. I love seeing flags on porches too. 
You can find lovely inspiration for hanging flags on porches here!
So grateful for our freedom! Have a safe 4th everyone!