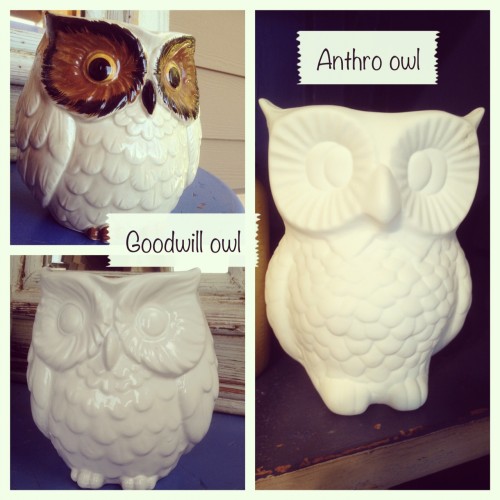 So, I'm not really into owls.
Mostly they kind of scare me.
But, I'm not anti-owl so when I saw an owl at the Seattle Goodwill for $1.99, I thought he'd make a nice pencil cup and bought him. Right after the Goodwill I headed to Anthro and lo and behold saw an owl pencil cup for $16. Score!
I gave my owl a quick coat of white spray paint and he looks pretty much like the Anthro owl, doesn't he?!
Woo HOOOOOO?
But then, I had a pang of regret and remorse.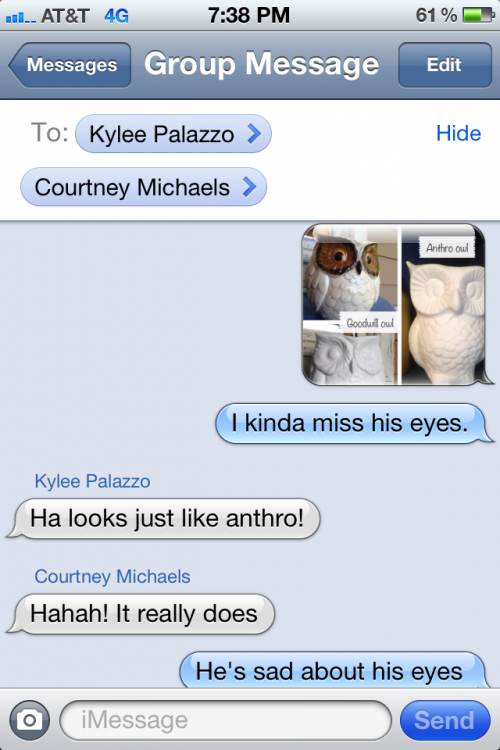 I couldn't get over what I had done. I stole his identity. He didn't know whoooooo ? he was anymore.
So to relieve my guilt and restore his faith in humanity, I might have to repaint him all fancy like this Anthro owl. I think it will give him back his unique personality, his joy and zest for living.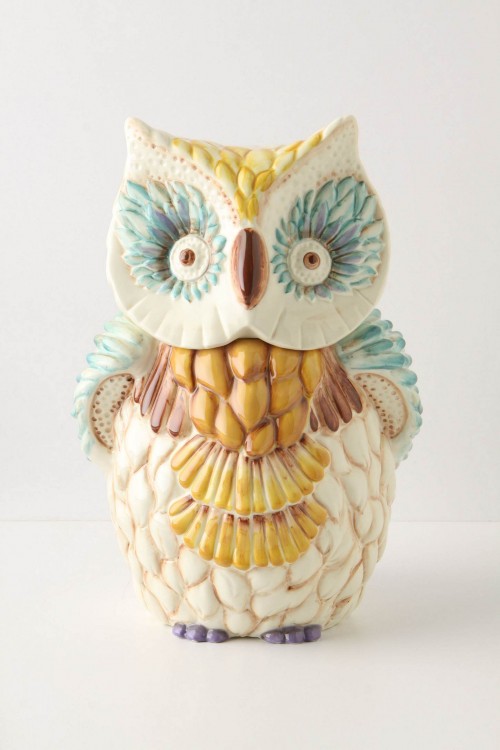 I'm sorry, owl.