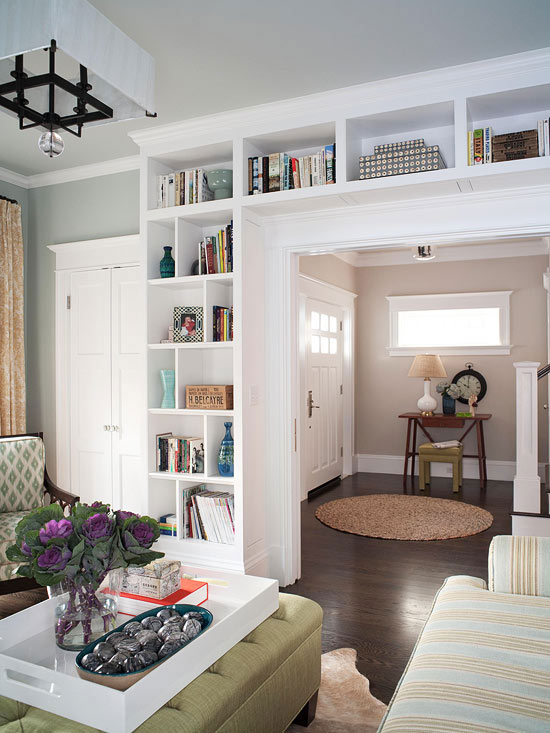 Built ins define an entry via BHG
Built in Bookcases
Built-in bookcases not only add a ton of character and storage, but they really can make a small house feel so much bigger! I'd much rather have built-ins than a bunch of free standing furniture.
I think everything just looks so much roomier in a small space when bookcases and cabinets are built in! It is awesome how these built in bookcases featured in Better Homes & Gardens, above, define the entry way and give the living space extra character.
Want the look of these wonderful built ins, but want them on a budget? I love that you can find the perfect bookcases for this kind of DIY or handyman project at IKEA!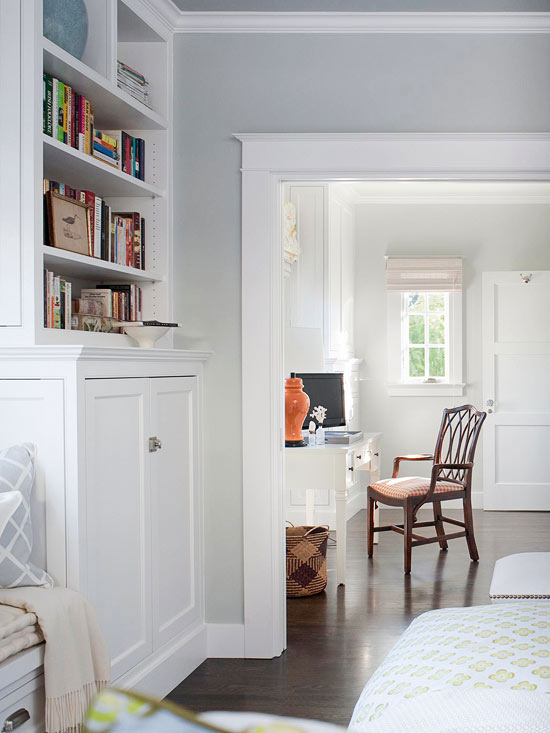 Bookcases like these would be quite easy to add to a space, either as a DIY project or the perfect project for a hired handyman. While they are "built-in" they are not actually built in to the wall, which makes things much easier in an existing space. Add some crown molding and trim or cabinet doors and you have a custom bookcase for less.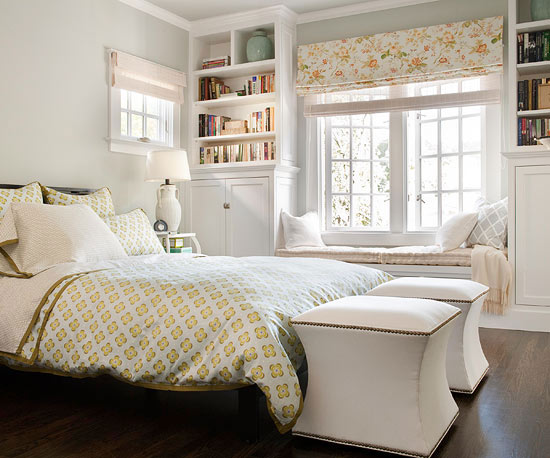 Built in bookcases in bedroom via BHG
These bookcases are perfect around the bedroom window!  And the closed storage below the open shelves could provide much needed extra storage for everything from blankets to pillows to family photos to all those magazines we don't want to let go of!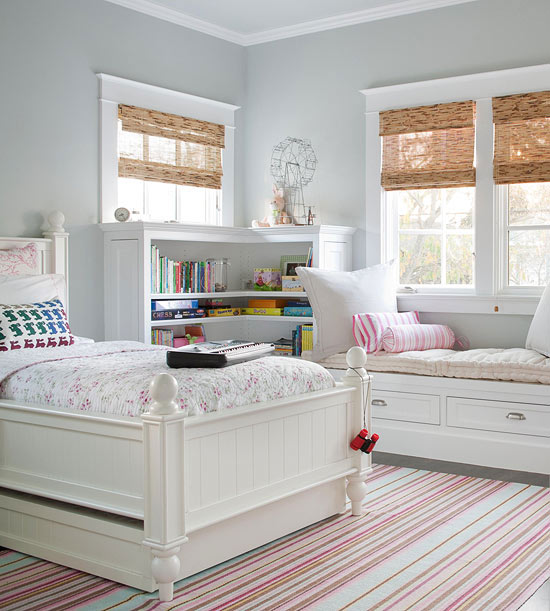 Built-in Bookcases Children's Room via BHG
This bookcase makes the most of the corner and creates a perfect spot for a connecting window seat.
Many bloggers have used IKEA bookcases as built-ins and I think that is a FABULOUS IDEA to get a built-in for much less than most custom bookcases.
This Billy Bookcase Tutorial from Just a Girl looks fantastic! If I can find a handy man willing to do this for me I would be all over this project. Check it out and I think you'll agree it looks amazing!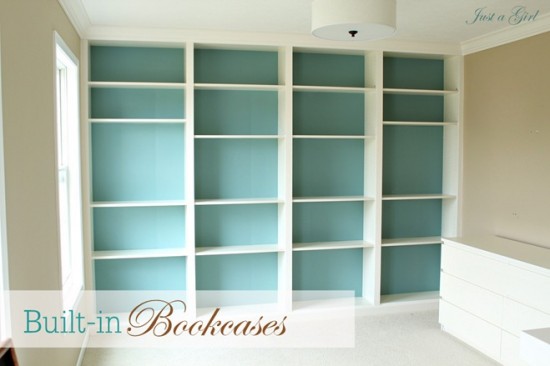 Built-in IKEA Billy Bookcases, via Just a Girl
 Have you added any built-ins to your home?