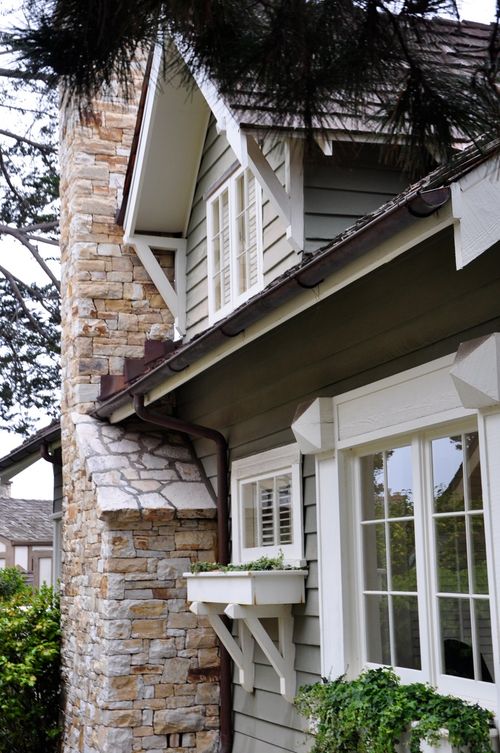 via Brooke Giannetti
Does your house have curb appeal? I haven't been able to work on the outside of my house much this year since I kind of got myself into a lot of indoor projects instead, but it is definitely on my "wish I had time and money for it" list.
We did get a new fence for our backyard, which I'm really happy about, but it was more for Jack's safety and fun this summer than for actual curb appeal. Although I have to say even though it is a really basic fence, it gave me a much greater vision for our yard and what it might look like someday! You have to start somewhere!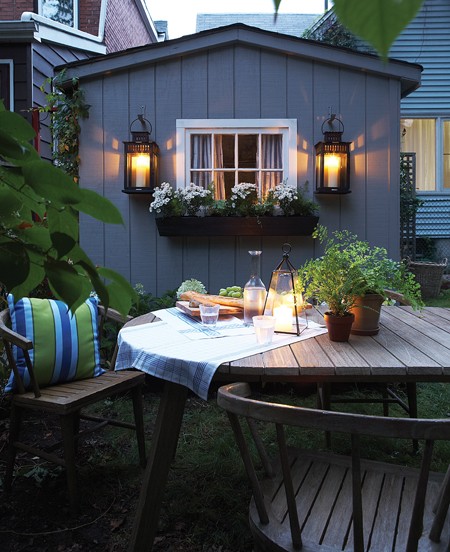 House & Home
Late summer and early fall are usually great for completing outdoor projects! We generally have beautiful weather in the Northwest in the fall, even through October it is usually quite lovely. So outside projects are still possible for quite a few more weeks around here! Yay! Maybe I'll get that front door painted, after all. I'm still holding out hope.
Today I've put together inspiration pics for 9 things on my curb appeal wish list! Maybe they are on your wish list too!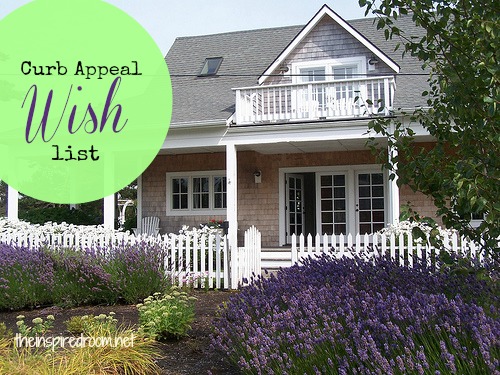 1. Window boxes
2. Lanterns
Traditional Exterior design by Cincinnati Architect RWA Architects
3. Trellises

 4. Cottage style plants and picket fencing.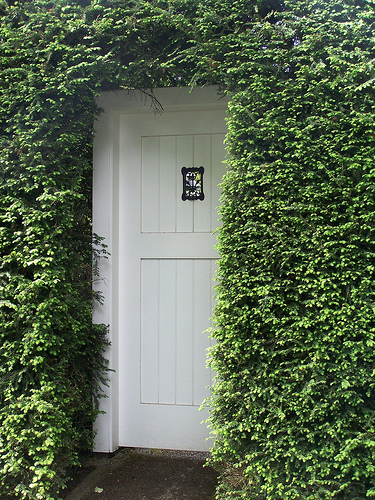 5. Secret garden entrance.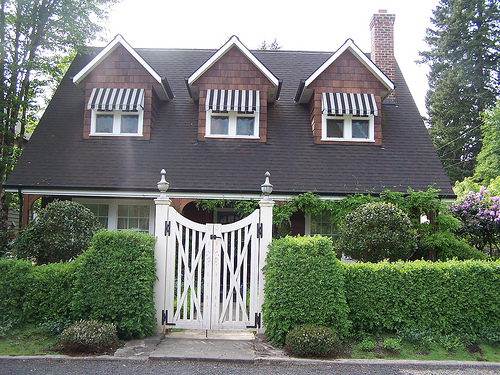 6, 7 & 8. Front gate, hedge and awning.
9. Garage door spruce up.
What is on your curb appeal wish list?
Photos are mine unless otherwise credited.