Table Decorating Ideas for Fall
Fall is definitely in the air around here and I'm staring to picture a fall dining room filled with good friends, tasty food and pretty table settings. It's an important part of fall nesting, creating a special place for your family or friends to come together and share a good meal. Even though I tend to be rather informal in my style, I still think creating a beautiful table is an important part of the ambience of any party or gathering.
These tables are not only delicious eye candy, but are inspiring me to think creatively beyond the typical centerpiece to designing a table that is a real feast for the eyes, and for the tummy! They are so pretty and interesting to look at without being stuffy or fancy. Just the way I like 'em, perfect for putting guests at ease and treating them to a special evening in your home!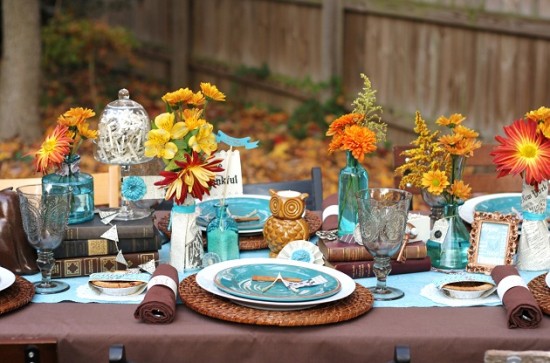 Christiane Lemieux & Design Sponge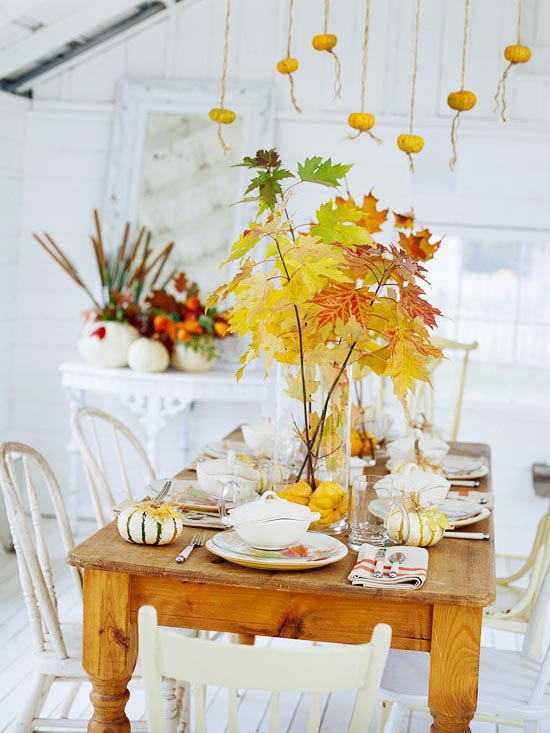 via Something Turquoise; event Jessica Sloane of Love Bird Style;  Souder Photography
 Wouldn't you want to sit at a Fall table as lovely as one of these?