Farmhouse Christmas via Country Living
I know, in the U.S. we haven't even had Thanksgiving yet. I like to be grateful for blessings all year, and of course I enjoy Thanksgiving and treasure the mashed potatoes (especially the mashed potatoes), but I really look forward to Christmas. And it is never to early to dream about it, that is half the fun of the holidays! Picturing how lovely it will all be, both the decor and the time with family.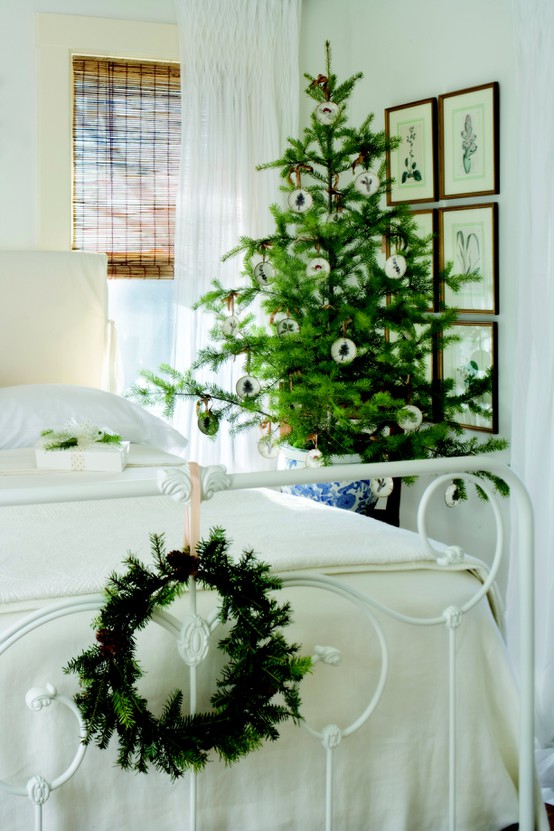 Christmas Bedroom Decorating Nells Hill Blog
I love picturing each room in my house and how I might add in a least a pinch of Christmas. A mini tree here, a wreath there. Twinkling lights and garland. I've already started on my dining room, adding a little silver & gold to the table!
Family photo tag themed tree Country Living
Every year I feel like I look forward to Christmas a little more, but bring out less stuff. I think more in terms of creating little memorable statements rather than how much I can do or bring out of storage.
I do love the idea of several themed trees though. Every year around this time I imagine I can pull off lots of little trees. Some years I get a couple of trees done and some years only one. But if any part of decorating, entertaining or shopping becomes too stressful and overwhelming, there is no sense in doing it. I try to keep things simple and stress free, that is more important to me than a list of  unrealistic expectations.
Festive Christmas Decor in Kitchen Atlanta Homes Mag
I do like to put a little touch of Christmas in every room, I'm quite excited about decorating my kitchen this year!
And I love making at least one garland or wreath. Being creative is extra fun around the holidays. I can't wait!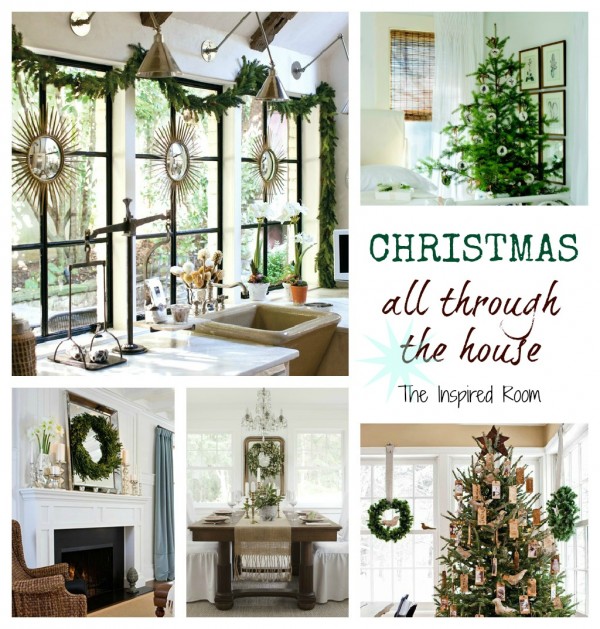 Do you have any special Christmas decorating plans this year?