My husband brought me a pot filled with blooming tulips today. Sweet? Yes. Maybe it was to make up for not getting around to hanging my kitchen blinds. But in any case, it was a nice gesture! I LOVE seeing tulips, they are my favorite. The pretty white tulips inspired me to freshen up the dining room this afternoon with a few simple touches of spring.
I took the table runners off and just let the table be bare with the exception of the tulips, some wheatgrass I had picked up at the grocery store the other day and a little bird and nest.
Yes, the leaves are still unpainted. I realize this. But I kind of like the funkiness of it, so I'm alright leaving it that way for now. The whole table needs to be repainted so that it is a project for another day!
*Update: I've had many questions about my dining room light fixture! It's an outdoor lantern from Pottery Barn, here is the link!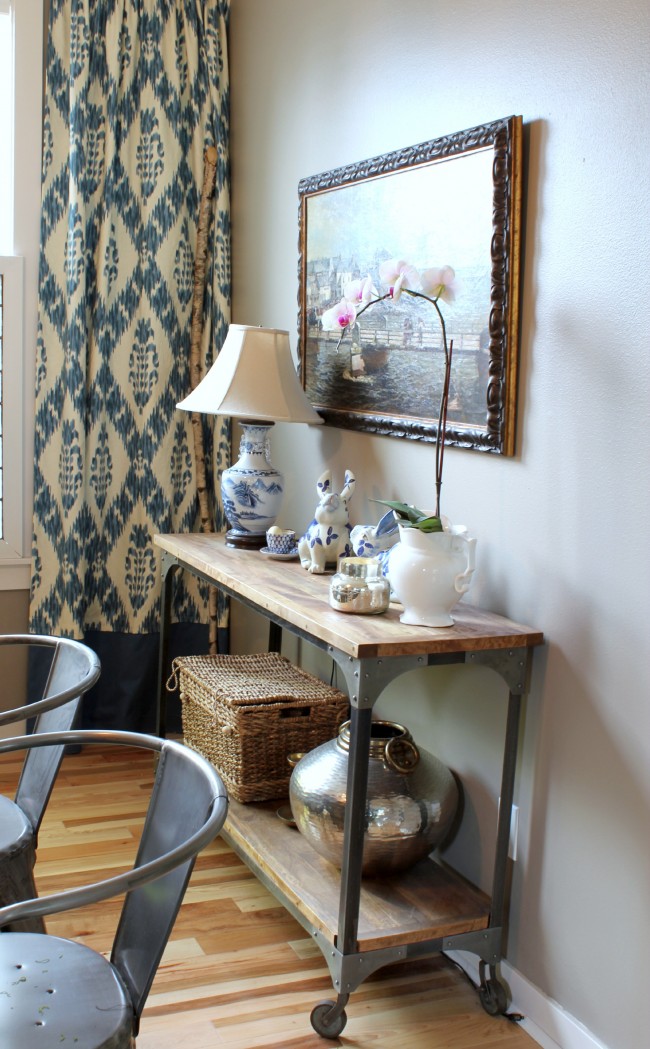 Around Christmas time I brought the new console table in from the "gathering space" formerly known as our living room. Please disregard the little green Easter grass that fell on the chair. Just noticed that. Eh hem.
Anyway, the table is nice and narrow so it fit nicely in the dining room even with the chairs pulled out. It is a perfect surface for a lamp, setting up buffets and even just for display. Right now, my Easter bunnies are hanging out there! I love seeing those bunnies. And I love seeing little touches of spring around the house.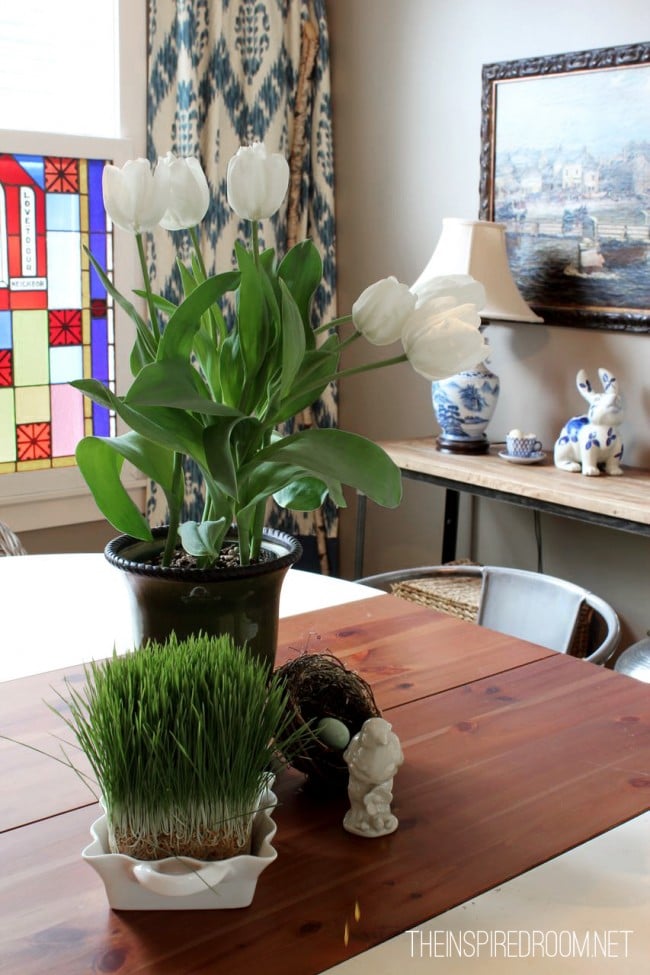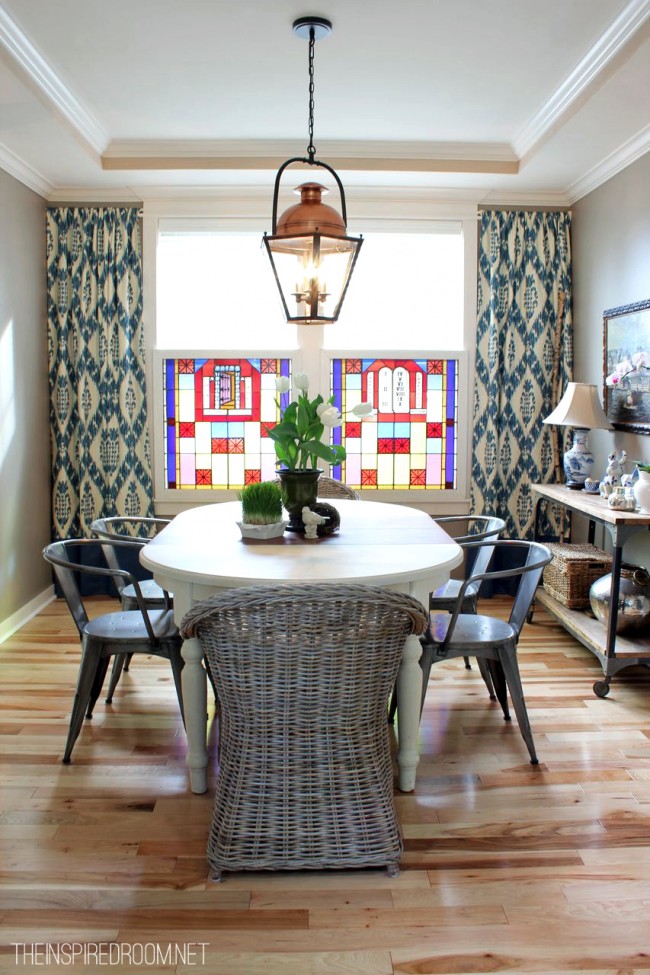 Have you brought in any touches of spring, yet?
Paint color: Studio Taupe, Behr All in One
Dining Room Lantern: Pottery Barn