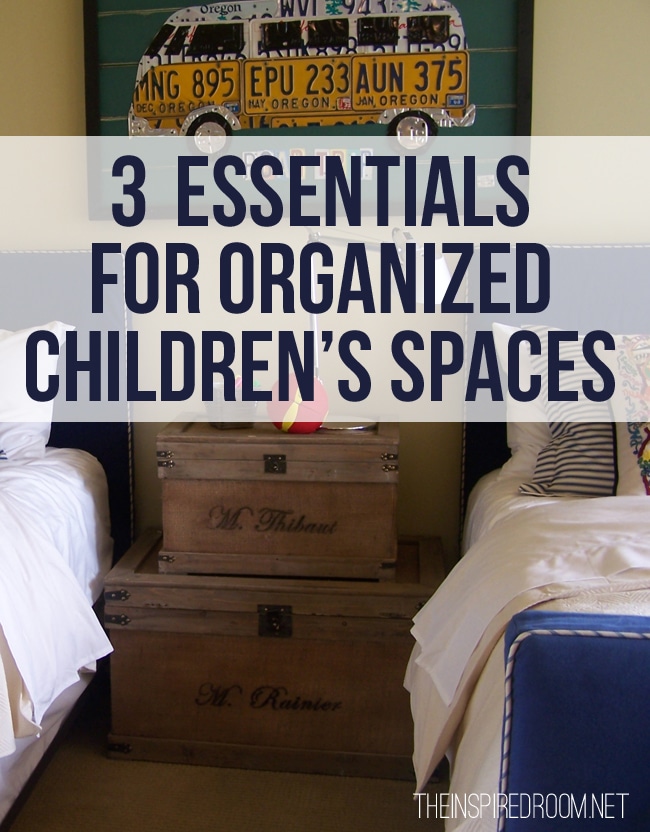 One of the biggest potential challenges to our sanity when our kids are young is figuring out how to organize and manage all of their stuff. Stuff strewn about everywhere. The toys. The legos. The clothes. The stuffed animals. The homework. For being little people, they sure have lots of stuff.
I had enough trouble keeping myself organized and then I had three kids! How could I teach them to manage their stuff if I couldn't figure it out either? Sometimes it felt like a losing battle. And I definitely didn't want to be grouchy mean mom always barking orders like CLEAN YOUR ROOM!.  I needed solutions that made everyone happier, helped the kids to manage their stuff AND brought a little more peace to our daily schedules and routines .
Fortunately I found a pretty simple solution that REALLY helped and I used it successfully for years and years. I divided their activities at home into three essential zones. Suddenly it was SO much easier to manage their stuff. Mama was far less grouchy and better yet, this system was better for the kids too!
Want to know what zones we used and how we organized their spaces?
PS. My husband and I just returned from a couple of days away (remember my commitment to more fun and romance and less stress this year? YAY US! I'll tell you more about our trip to Leavenworth, WA soon!). I'm trying to get back in the swing of things this week but it is always a challenge to catch up again after a vacation. I help with MOPS on Thursdays so that is where I am today! Good news though, in spite of my lack of recent updates, my kitchen WILL BE REVEALED next week!
Stay tuned for the big kitchen reveal day, Tuesday April 2nd! Oh happy day to finally have that project DONE!