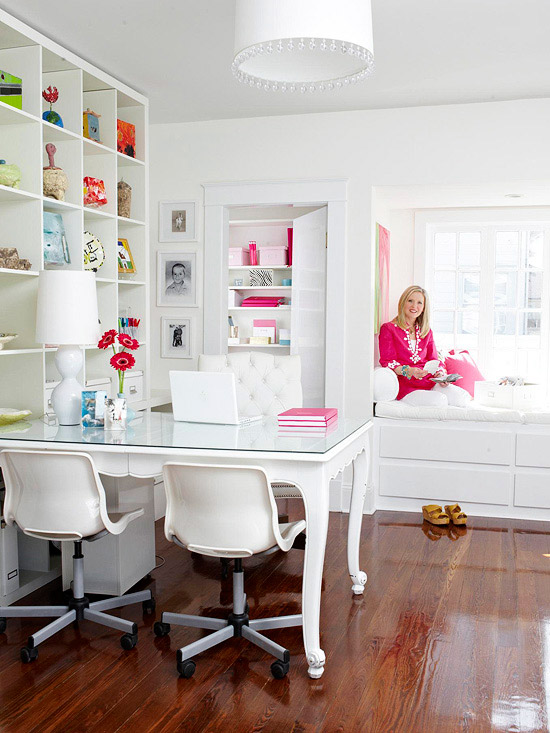 Small office space organizing via BHG
Besides the fact that it is very clean and lovely, this small office has several elements that inspired me and got me thinking!
Here are five take away tips:
1) Create designated space for several people to work or meet together.
2) Consider a full wall of cubbies or shelves for displaying pretty and functional items (could add attractive boxes and baskets to stash some items).
3) Work in closed storage drawers to hide stuff that isn't display worthy.
4) Tuck in a small closet for hidden organization.
5) A window seat could be a great space to work!
Inspiring. Yes?