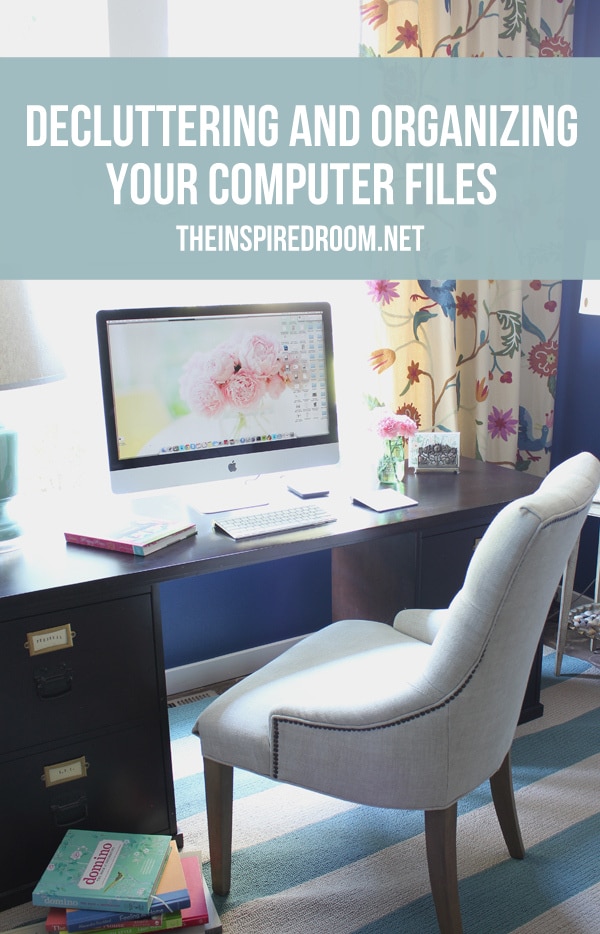 One of my big goals with organizing my home this year is to organize my computer too. While I used to fill closets with scrapbooks or shoeboxes filled with photos and negatives, now I have most of our photos on my computer. Anyone who has lost treasured photos or important documents would tell you to take the necessary steps now to save yourself potential heartache or frustration down the road.
Overly cluttered and disorganized computer files can not only cause frustration, decreased productivity and stress in life, but computer clutter can even slow the computer itself! Nobody's got time for that.
I'm more of a visual person than a technical person. If you are like me you might feel overwhelmed with how to keep your computer files safe and organized.
Today on The Decluttered Home I'm sharing some tips that will inspire you to declutter your computer and organize your most important documents!