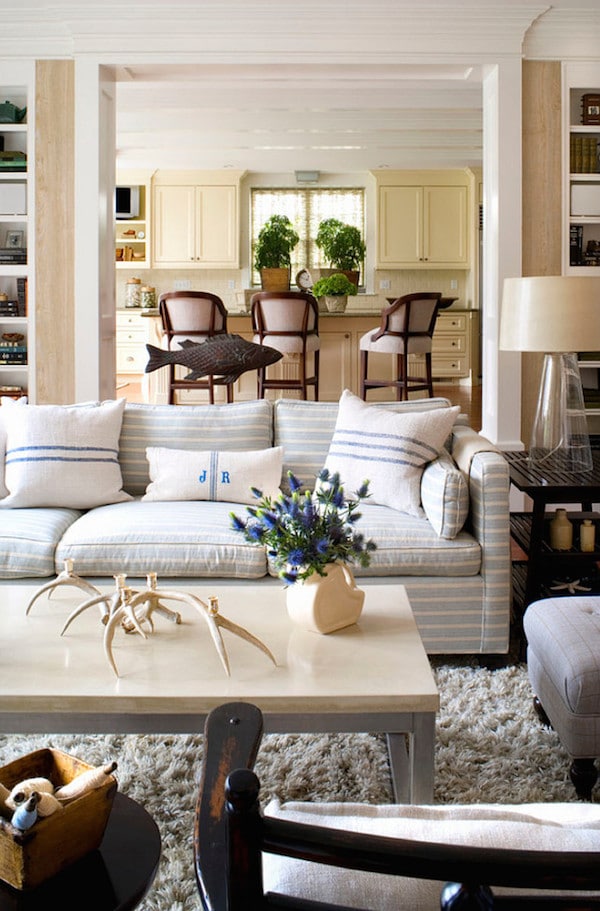 Burnham Design
I haven't had much time since we moved in to just sit and dream about what kind of furniture I would love to see in our new house. But now that I have some of my big projects out of the way and I feel like I can come up for air (yay!), I am SO ready to dive in to getting more settled here. I am sensing a little window shopping spree coming on this week.
Do you ever do that? Sometimes it is just kind of fun to imagine that you could start over with a blank slate and window shop for what would be ideal. Of course, I am going to mostly be starting with what we have. But we did sell a few pieces in the move and we need to figure out what works best where in THIS house, so I may be looking for a few new things. Not mad about that. :) Just have to figure out WHAT that will be.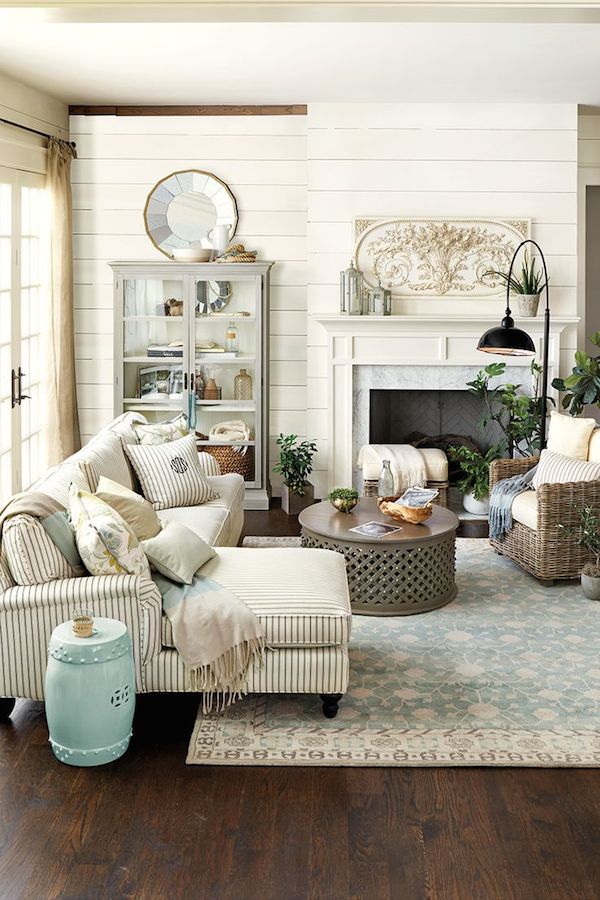 How to Decorate // Ballard Designs
Today I ran across a few photos with subtly striped sofas as I was looking around Pinterest. Aren't they neat? I love that they are so subtle yet would add a little pattern to some solid pieces. I've always loved pinstripes. Not sure that I'll be getting anything striped, but I do like the look.
This week I might try a few room experiments, like removing some furniture, trying things in new places, even trying some different color palettes and patterns to just see what seems natural. Our furniture was just moved into the house and we pretty much left a lot of it right where it landed (although we did hang one mirror, ha!) until I could finish up my projects. So you can imagine I've been dying to rearrange and make some changes. I'm also going to take a trip to the paint store :). I think when I repaint my first room I'll feel so much more at home.
I still feel a little out of sorts and disconnected from my house, but I know I'll find my way once I start putting my own stamp on each room.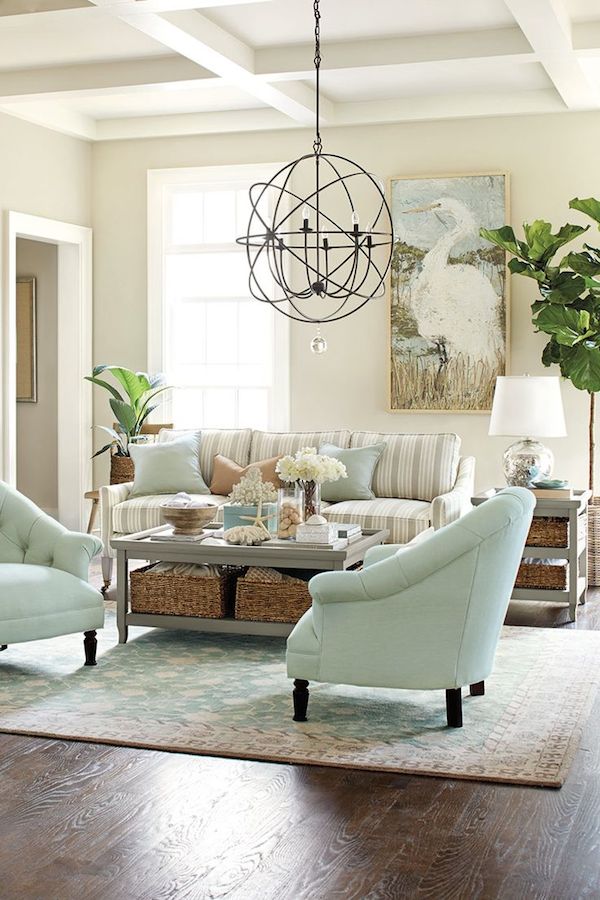 How to Decorate // Ballard Designs
It can take awhile to get a room moving in the right direction so it works and reflects your own style, but it's fun once you get the first piece of the puzzle. I've asked a bunch of my blogging friends to share their inspired rooms over the next week or two– it's just cool to see how other people come up with the look of their favorite rooms and how they evolve. It's usually not an overnight thing, so that's encouraging.
I'll be doing a round up every few days starting later this week of these bloggers' inspired rooms as a part of my new book launch festivities, so you can see their spaces! And I will invite you all to participate and share your inspired rooms, too. More details to come on that, I promise.
Tell me stories in the comments about how you felt when you first moved into your house!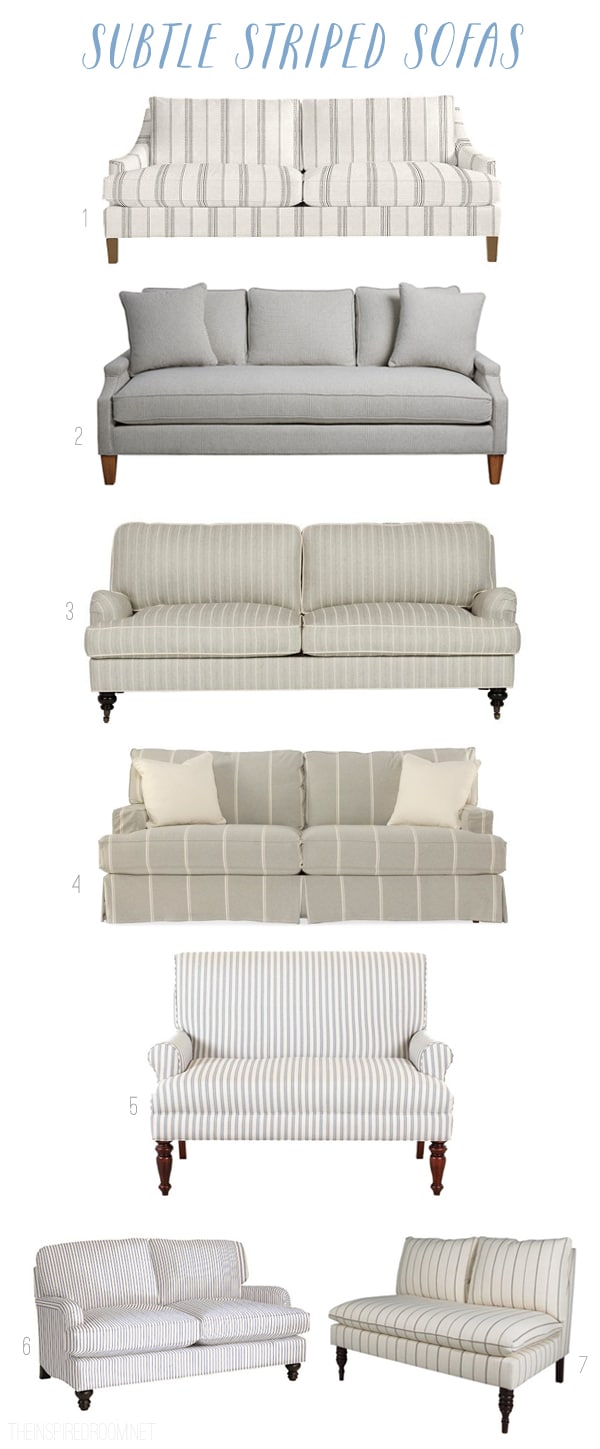 Sources: 1 // 2 // 3 // 4 // 5 // 6 // 7