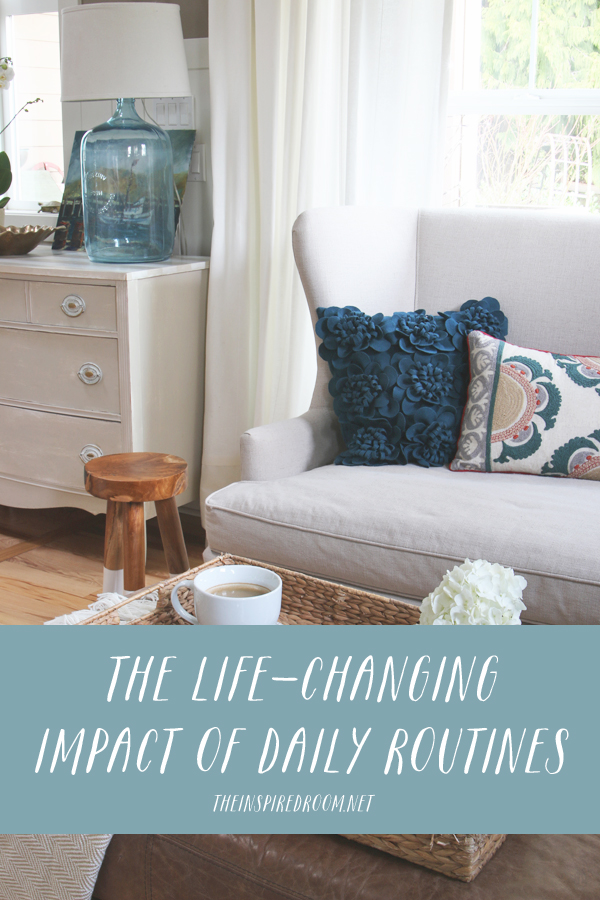 About fifteen years ago, I stumbled upon a life-changing habit that transformed my home and life for the better. It was really quite a simple discovery, as often the most sustainable ideas are.
I really tried hard to follow all the complicated systems for keeping up with a house and I failed at every single one. When you feel like a failure as a homemaker, it's easy to give up, to even go the opposite direction and proclaim that you just don't even care what your house looks like. You've got more important things to worry about than chasing dust business and doing dishes! I get it. I agree, we DO have more important things to do. And that is precisely why I came to the conclusion that I needed to make a change in my approach.
I desperately needed to get control of my home because I wanted to more fully enjoy and be able to focus on more important things. I needed to bring more order to the chaos, so I could be the kind of person I wanted to be.
I still laugh sometimes (to myself) about how challenging I found housekeeping to be before I realized this life-changing truth: the best way to have a pretty, put-together and clean (enough) house is to practice simple, daily habits.
The trouble with daily clutter is it doesn't go away with the one big decluttering frenzy never to return again. In my new book I share my simple secrets to daily habits and practical tips for decluttering and organizing. Make Room For What You Love is available now! I want to help you create a home you'll love to live in!

You can find Make Room For What You Love here!
……
Find more about how to have a clean enough house by starting a morning routine over at (in)courage, I hope you'll go take a look!

My daily routines changed everything about my perspective and practicing them continues to empower me to this day to live the life I really want to live.
I wrote more about creating daily routines, the story of my own home-creating journey and how daily habits impact our home in my book Love The Home You Have, which is a New York Times Bestseller (still can't wrap my mind around that but thank you to everyone who supported it!). If you would like a gentle nudge, encouragement and practical tips to get your home, daily routines and perspective in order, you can find the book here.