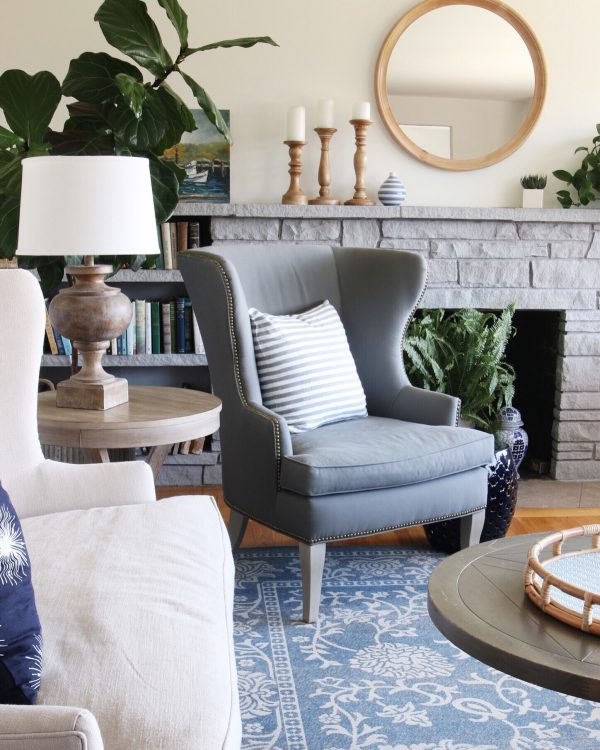 I see the traps all the time, especially in the perfect pictures and longing-for-more statuses on Instagram. It seems like it's no big deal, until you notice how you are putting yourself at risk by living on the edge of discontentment. Even if I see the traps around me, I can so easily fall into them (or even set them) if I'm not careful.
Like you, I love puttering around my house and moving things around. It's like home therapy. Making a home cozy offers a small sense of security in this crazy world (or at least a distraction from it all). But what if we get distracted from along the way from our real purpose and blessings and start falling into the traps?
A home should be our haven from the harsh reality of the world, but it doesn't need to be a showplace. You've heard me say that before, right? :) Nothing wrong with making a home pretty, but do we look around to see what everyone else is doing or what everyone else has and then suddenly what we ALREADY have seems to pale by comparison? We start to search for more in all the wrong places.
Maybe our humble abode doesn't compare to the glorious white farmhouse with the big red barn at the end of the drive, the Nantucket dream house overlooking the water, the brand new shingled beauty with the big rooms furnished to perfection? Or maybe our ability to decorate what we have doesn't seem to measure up.
Even if we are already living in someone else's idea of a dream house, we can fall into the traps we set for ourselves. You'd think if you live in a beautiful house you'd be grateful and content all the time. And you maybe are. But perhaps your trap is perfectionism. Even though you have so much more than you actually need you still feel compelled to redecorate because what you have is never perfect enough.
Perhaps you fall into the trap of measuring your home-worth by how much attention it gets online or from your neighbors. Maybe it's the trap of excess that trips you up. You are able to get more, have more, or buy a better house, so you do because you could.

Maybe it's the trap of entitlement for what you feel you should have at this point in your life, but you are stuck living where you do. Or maybe you are envious of people in another part of the country who can buy twice the house for half the cost (hello, fellow West Coast friends).
We have to remember what we already have is a gift. We don't need more. I'm not pointing fingers at anyone but myself, because I have fallen into all of these traps at one time or another. It's so easy to do, even when you know better (and have even written books about it!)
Maybe you don't think you have any of those tendencies to fall into or set traps at all, but if you think about it, maybe like me you can easily fall into the trap of simply not acknowledging to ourselves or to others that what we have is more than enough.
Times like these remind us to hug our people close because that's what really matters, not the stuff.
In a world where everything seems like it is coming apart at the seams and everyone seems to be at risk, it becomes more clear that we already have so much to be grateful for. I love making my house a home and will continue to find joy in sharing that process, I hope you will, too. More than ever we need our home to be a sanctuary, right? But I know I want to take each step forward in my projects with more gratitude for what I already have.
What are you thankful for today and what traps do you need to avoid?
PS. Speaking of what you see online, this post about summer is hilarious! It made me laugh so hard. I added the link here because perhaps it will bring a smile to your face, too. :)
——
*The rug source is found here.