Sponsored by Ross Dress for Less
Opening your home for holiday entertaining is a special way to celebrate the season (as we talked about yesterday!). While a good old fashioned sit down dinner is wonderful, a buffet table is really fun to put together and makes it easy to have as many guests as you'd like! Whether you prefer sit down dinners or buffet lines, make the experience more memorable by setting your table with style.
You know me, making things look pretty and feel festive for my guests is half the fun of hosting an event. I love to collect lovely things that can inspire the decor and can make even the most simple food feel like a gourmet feast. But because we don't have a lot of storage, I try to mostly collect serving pieces that will work in more than one season or type of event.
If you are new to entertaining or just haven't collected what you might need to set up a pretty holiday table, today I'm offering my own list of 10 holiday entertaining serving pieces I'd recommend. If you think entertaining with style will be expensive, think again! I certainly don't believe you have to spend a fortune to set up a classy holiday party. In fact, I found all of the pieces I'll share today for around $100 at our local Ross Store last week. I always find stylish on-trend pieces at Ross, saving 20-60% on the same brands carried in department stores.
So what types of pieces would make a holiday table more special?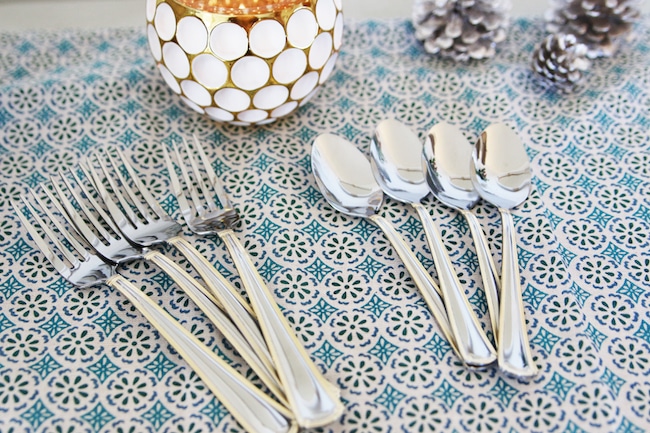 Here is my list of 10 items I'd include on my holiday entertaining wish list:
1. Tiered server
2. Marble cheese board
3. Wood bread cutting / serving board
4. Salad bowl
5. Salad server utensils
6. Assorted large spoons, forks, and knives
7. Votive holders for ambience
8. Linens (napkins, tablecloths, table runner)
9. Appetizer tray 
10. Tableware (plates, flatware and glasses)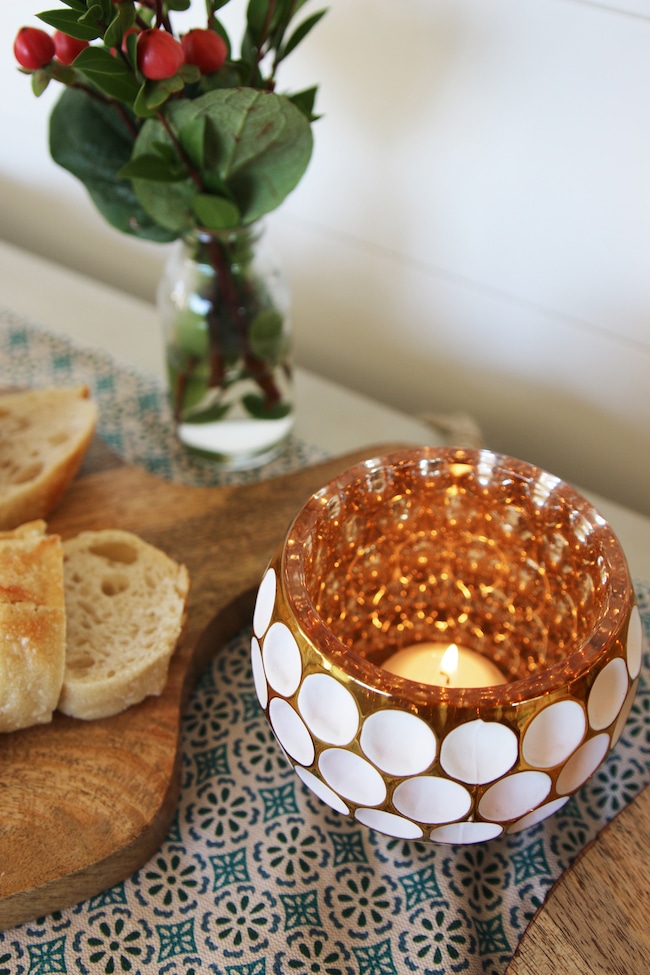 Can you believe that for only about $100 at Ross you can make a holiday table feel this festive and pretty?  
I found the items listed and featured today at my local Ross store last week! Check out the latest items and budget-friendly decor at your local Ross store (find a Ross store near you at RossStores.com) as well as check out their latest styles on Facebook and Instagram.
What are your favorite tips for setting up a festive ambience for a party?