There is something so magical about a little winter village all set up for the holidays, isn't there? The houses, the snow, the trees, and the sparkly lights make such a festive scene. I was working on a Christmas decorating post for later this week and found myself so enthralled by these little zinc houses, I knew you'd enjoy them, too. The video below is so precious!
Lantern // Copper String Lights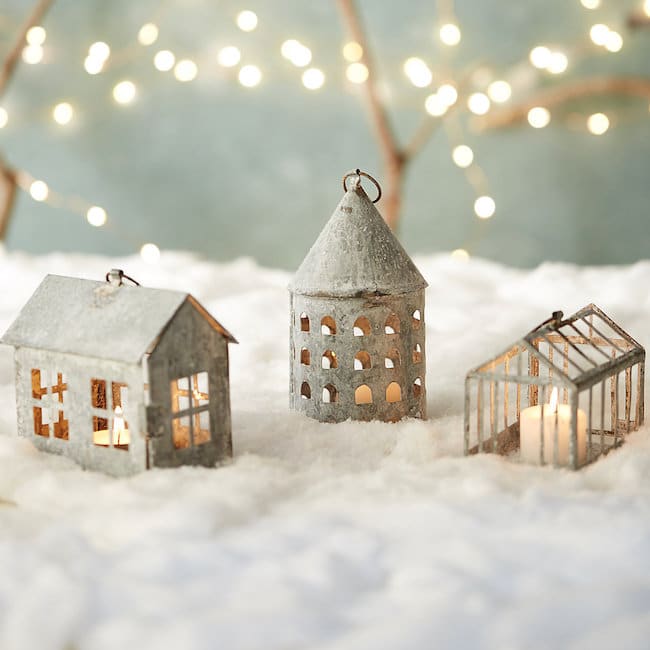 1: Chateau // 2: Tree // 3: Silo // 4: Country Barn // 5: School House // 6: Farm House Ornament // 7: Half House // 8: Windmill // 9: Greenhouse // 10: Farm House
Above you'll find a round up of some of my favorite pieces from this set, but you'll find many more at Terrain as well as a variety of styles of Christmas villages at places like Etsy, Walmart, Wayfair and Target this year as well as local gift shops.
I love these white houses above and these from Target, too…I have a few like these myself! Many of you (like we did) might have even collected villages through the years. We set ours up last year and it felt good to revive the Christmas village tradition!
Do you have a winter village to set up?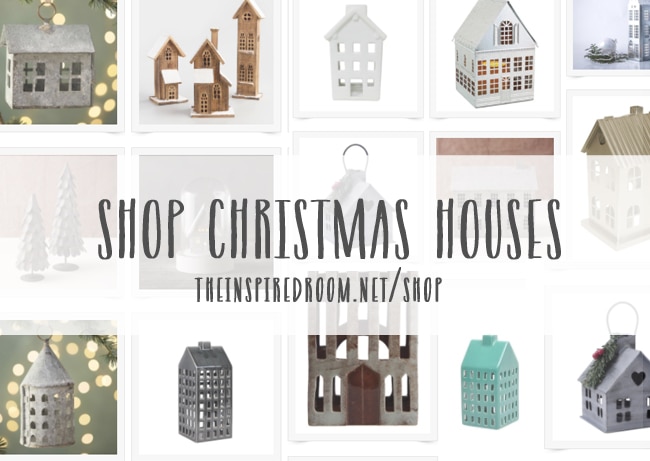 Shop more Christmas houses in my shop HERE!
********
>> CLICK HERE TO SHOP The Inspired Room Christmas Shop <<
My Christmas shop is filled with my favorite Christmas decor finds! Stockings, ornaments, garland, accessories, wreaths, trees, you name it!!! Check it out!