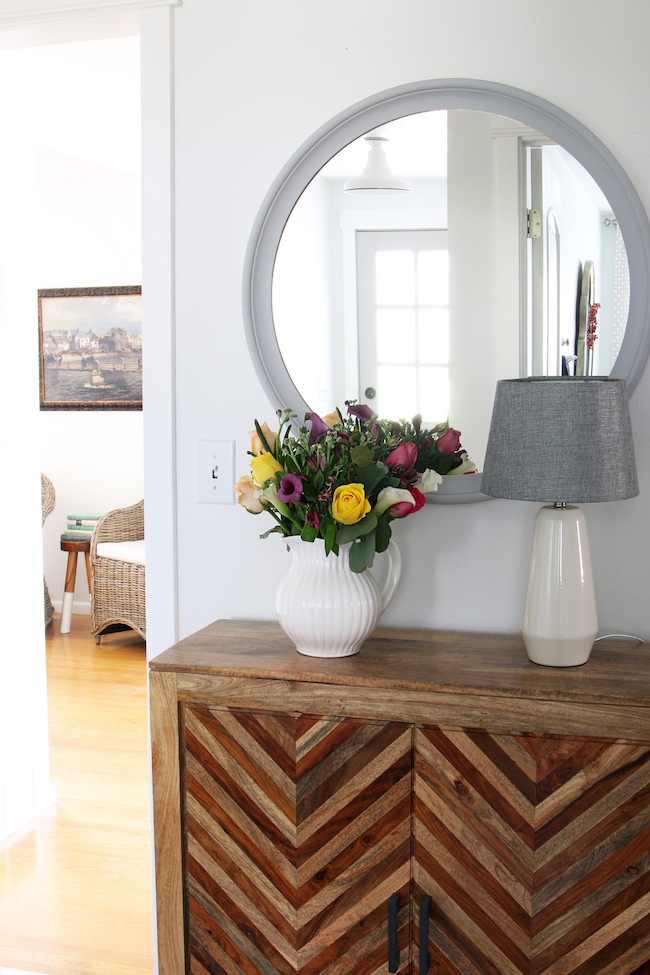 Sponsored by The Bouqs Company, scroll down for a discount code!
My husband and I have been married a long time. Decades :). He has always loved bringing me flowers. Gift giving is one of his love languages. But I remember one particular season early in our married life where we simply didn't have money for what I thought were more frivolous extras, so I told him that he didn't need to bring me flowers. I know. New brides aren't supposed to say that kind of thing, right?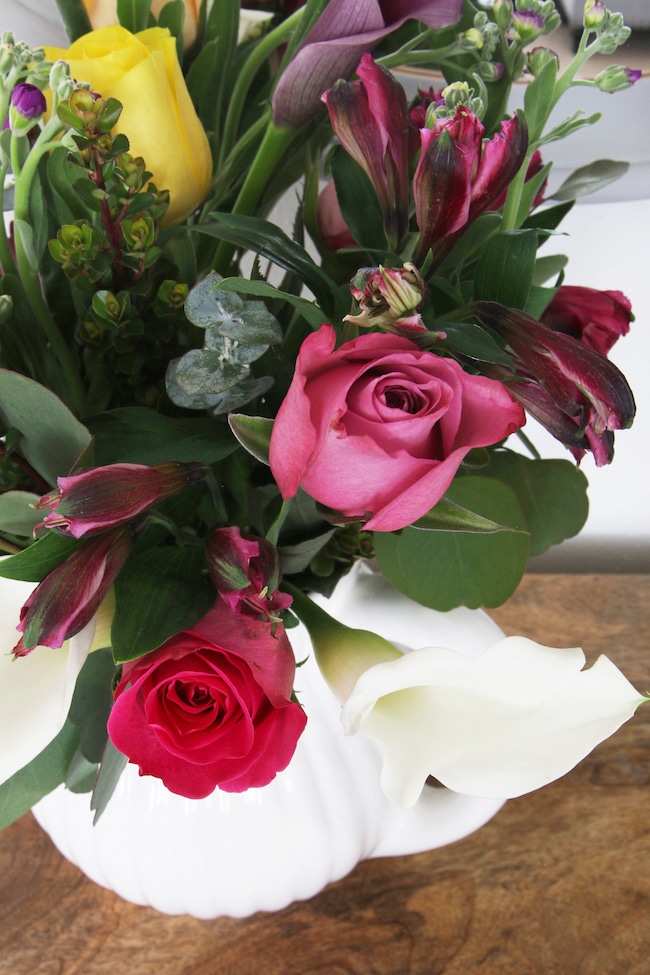 I didn't think it was that big of a deal at the time, I just thought we could just give more practical gifts that would last longer. Or I suggested maybe give a plant for the yard instead. He's always appreciated that I have never been a needy or demanding wife, but honestly, I think he felt a little deflated that I said I didn't need flowers. But my thinking was that sometimes you have to make sacrifices in the budget, and I was willing to sacrifice receiving bouquets.
Well, in hindsight, I now realize there is something about a bouquet that actually lasts much longer than any other material or practical gift. Romance. Yes, just as I thought you can have romance without flowers or gifts. We are still happily married even though he didn't buy me flowers very often during that season. But sending flowers can show someone that they are loved enough to be given something they didn't need but deserve because they are so treasured. That's a feeling that lasts forever. And I think a bouquet can show the heart and deep love of the person who gave them to you, and the memory of those flowers is truly a gift to treasure.
Eventually the flower buying ban was lifted and my husband returned to giving me bouquets again. I absolutely love receiving flowers because I treasure what they mean to both of us. Honestly, I actually even give flowers TO MYSELF quite often, too. I find them to be inexpensive therapy, so now we always keep them in the budget.
Having a bouquet on the entry table helps keeps the romance fresh and alive. They inspire me with the reminder of how much I love being home with my people. Flowers on the table in the dining room even motivate me to keep the table free of clutter! Woo hoo! Clutter is never romantic, so flowers on the table is almost like having a housekeeper.
The Bouqs Company is an artisan florist that makes sending a fresh, beautiful and handmade bouquet easy. The Bouqs Company was founded with the intention of bringing romance and delight back to what was once a noble exchange: the giving and receiving of flowers.
The Bouqs Company flowers are cut from the farm day you order them and shipped the next day. They have super fast, on demand, same day delivery in some locations. They offer flat, affordable pricing, with no upsells or hidden costs. I love that they are grown at sustainable, eco-friendly farms that follow strict responsible farming practices. Flowers are long lasting, typically lasting 2 weeks or more, so the recipient will get to enjoy the gift of a bouquet for a long time!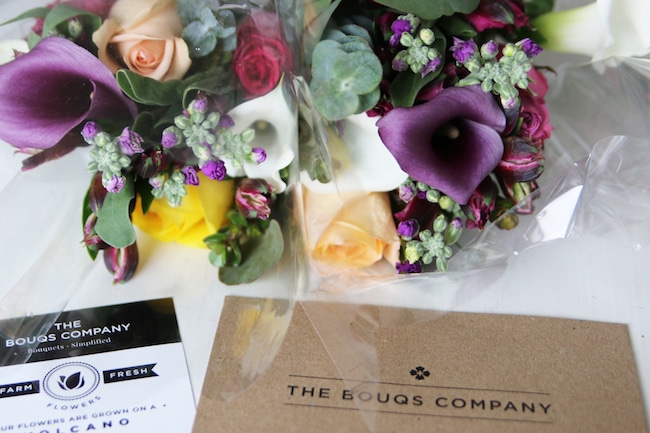 So, who could you send a bouquet to, even this week? Yes, flowers should be given all year round. But if you start or revive a tradition of giving flowers right now, you'll get 20% OFF your Valentine's bouquet from the following link with the code INSPIRED from The Bouqs Co. Happiness guaranteed.
Imagine how much joy or romance a beautiful bouquet of flowers could bring to someone you love?