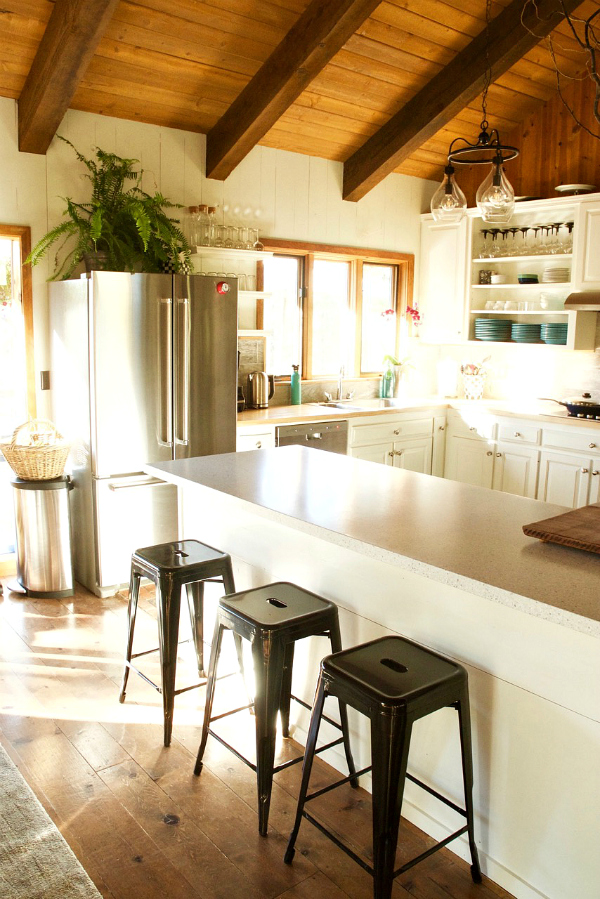 Hello! I don't have a mountain home. I really wish I did, but one of my best friends has one! Not too long ago, my friend Sandy and her family moved to this popular mountain resort area in Oregon. They did an awesome job with a fairly quick and affordable makeover on their home (including the fireplace and kitchen, too!).
The house had such charming architecture to begin with, but it's amazing what some paint, DIY and elbow grease can accomplish. I love how they lightened up the mood of the house, but were able to retain the warmth through the wood ceiling, trim and flooring.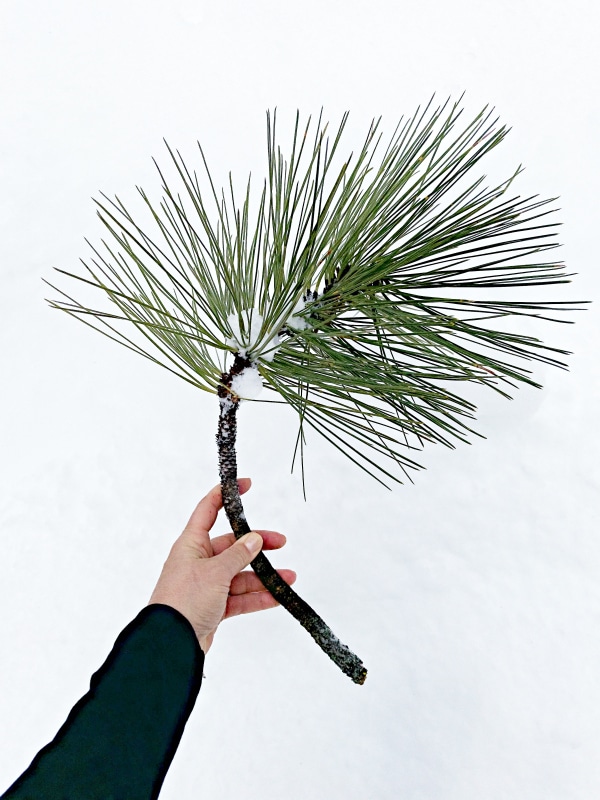 Their home has so much character, perfectly fitting for their location in the snowy mountains and forest (well, it's been snowy there because it's winter, it's not always snowy!).
I thought you'd all enjoy seeing their warm and welcoming home. Be sure to scroll down to be inspired by the before and afters at the end! It's quite a dramatic improvement.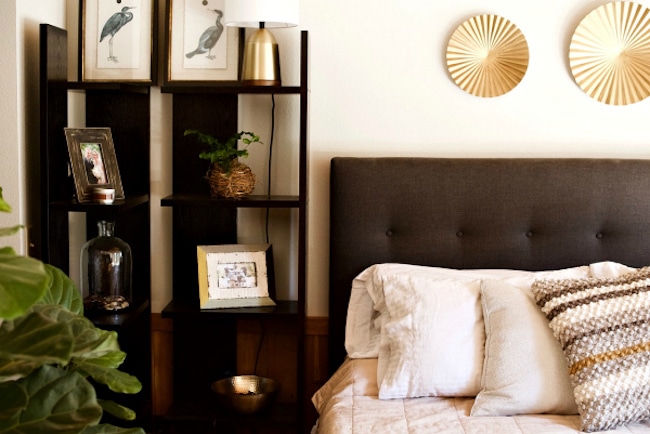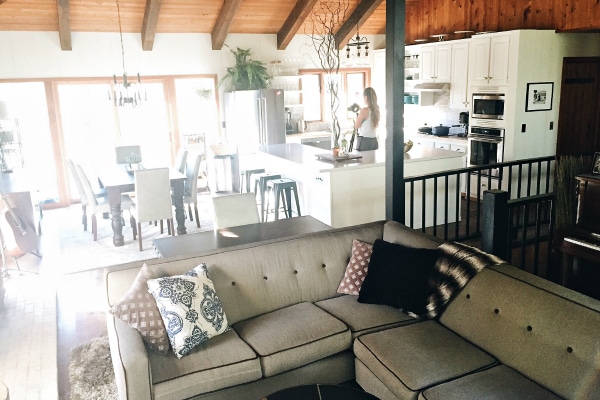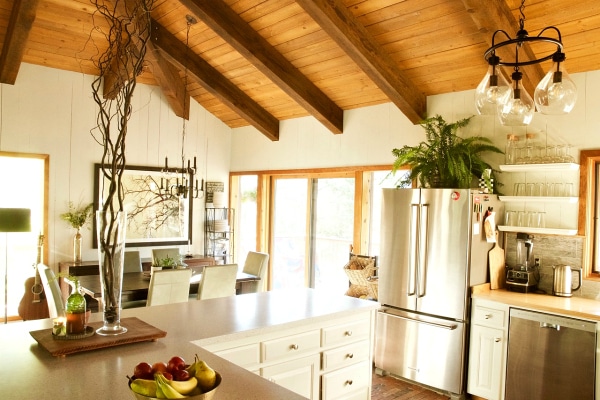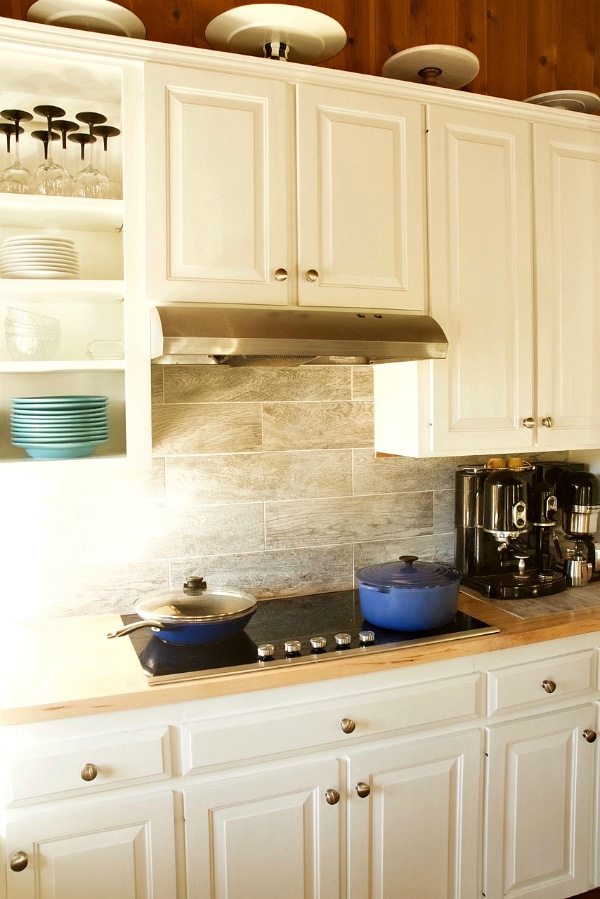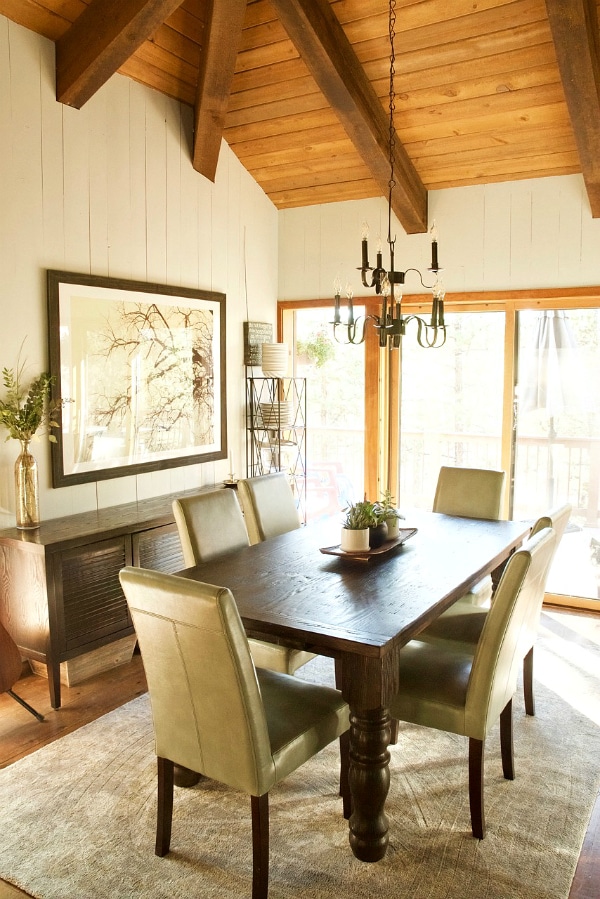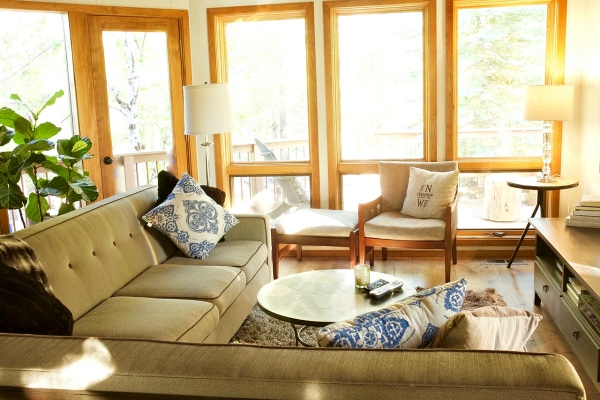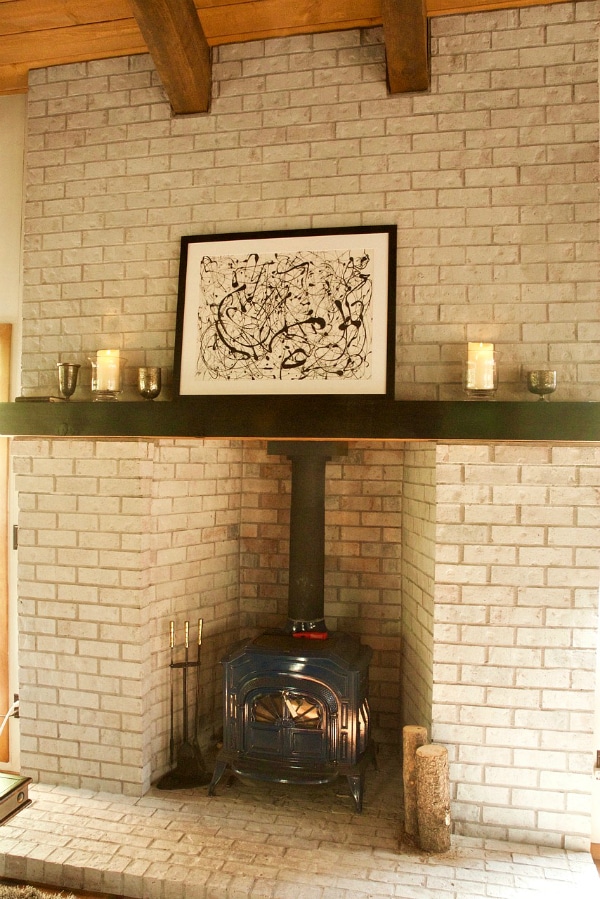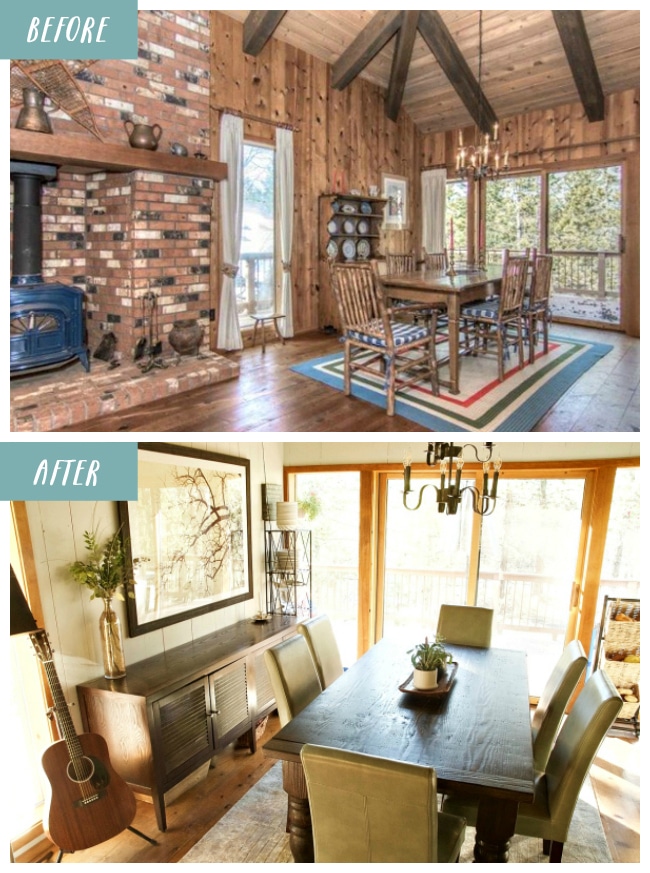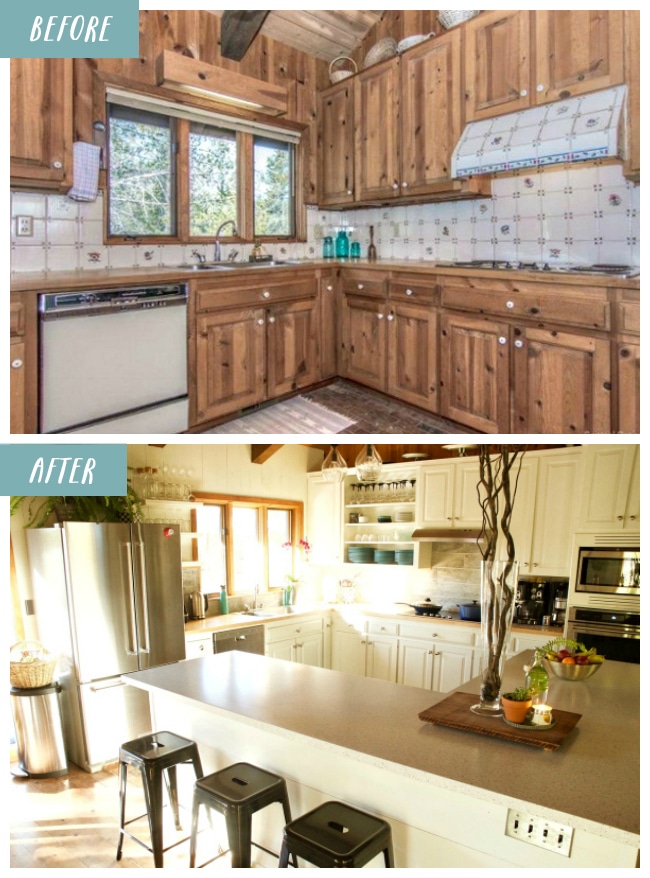 You might already know my friend Sandy from her blog Reluctant Entertainer. My husband and I were able to visit her previous home and it was one of the warmest and most welcoming houses we've ever been in (check out her fabulous backyard here!).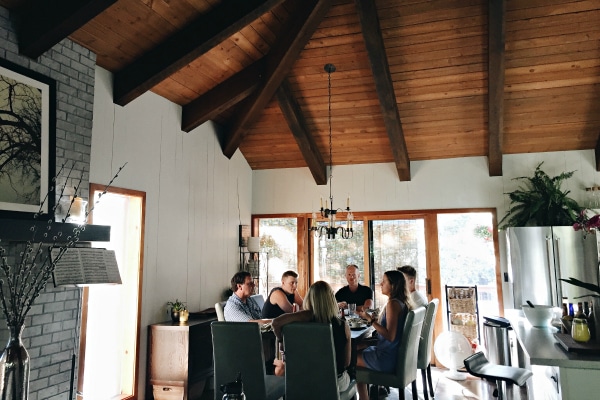 She and her husband Paul are so gracious as hosts and their home exudes such a welcoming hospitality. Even when they were in the messy process of moving in and remodeling their own home, they still invited people to their table! That's hard to do, but she is the real deal. I cannot wait to visit her in her new home.
You can find all the sources from their mountain home makeover, including more photos of their house, the fireplace makeover, kitchen remodel and DIY projects here.
Doesn't this just feel like a place you'd want to go spend a week nestled in by the fire?