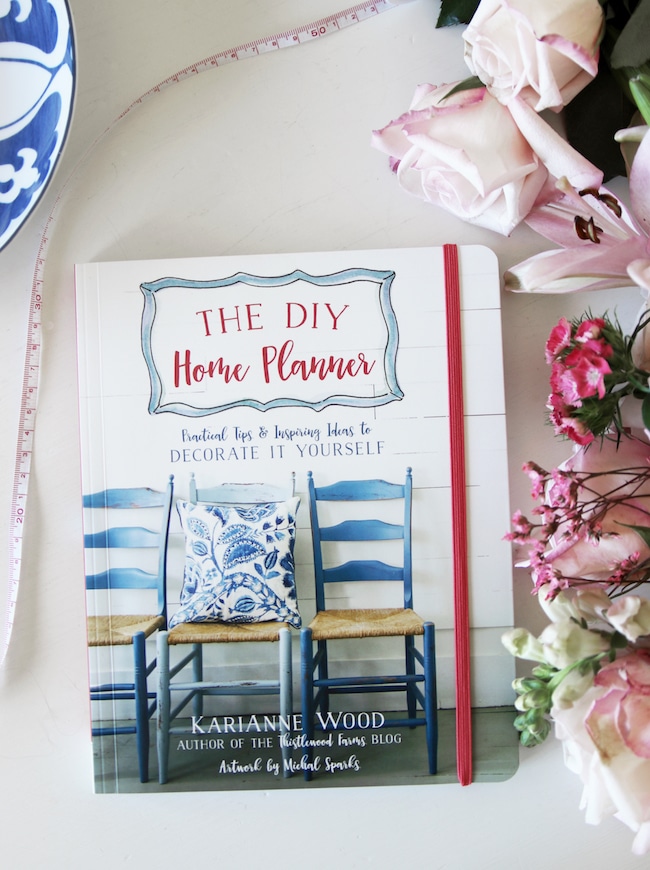 When I found out my friend Karianne from Thistlewood Farms was working on a new home decor book, I just knew in my heart that it was going to be a goodie. I just knew.
But friends, good isn't enough to describe the gem that showed up on my doorstep. I actually squealed when I opened the box, and I'm not a big squealer.
You guys, THE DIY HOME PLANNER IS ADORABLE!!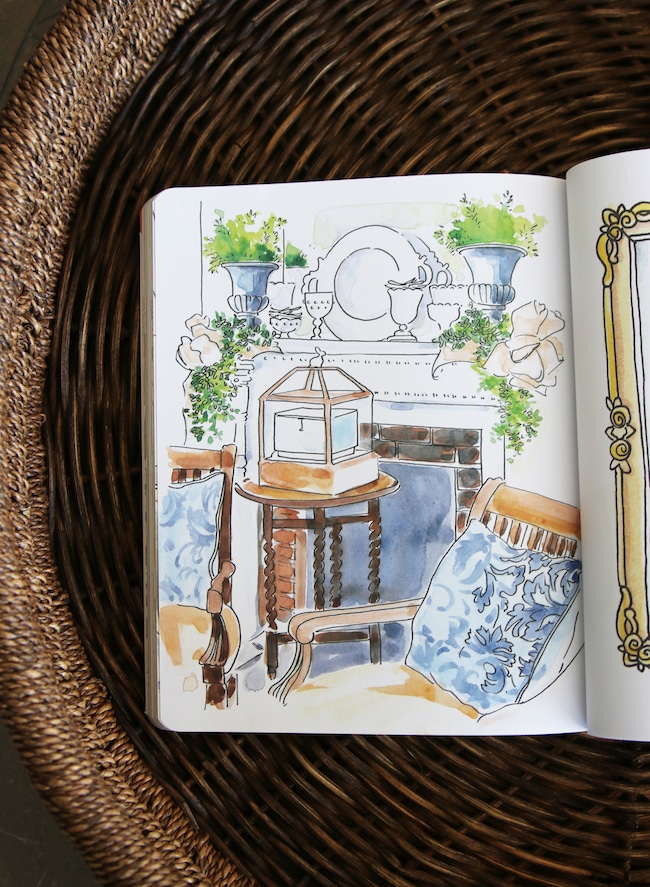 There's happiness that always wells up in my heart when a fellow blogger and home-decor lover puts something lovely out into the world! It's hard to describe, but I know how much heart, soul and creativity go into a book. I just can't help but feel joy for them in their accomplishment!
Not only are Karianne and I both kindreds when it comes to our love of all things home decor, but Karianne and I now share the same publisher, literary agent and even have an upcoming book together! I feel like we've become SISTERS in the same family! So, yeah, I feel proud like a sister right now, too. :)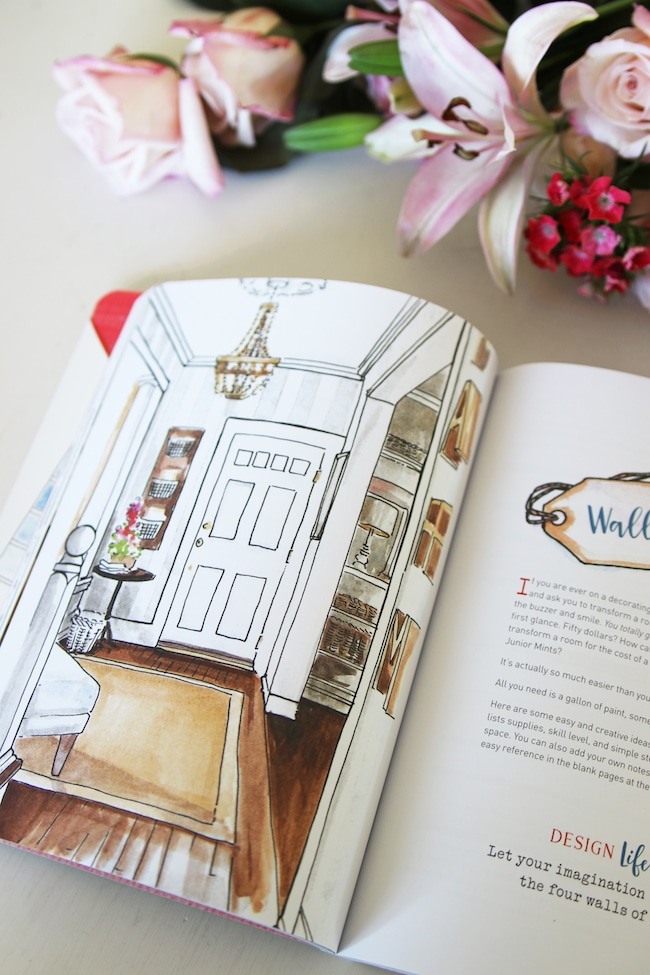 The illustrations in this book are just so charming! I LOVE creative books. It's not just cute though, it is packed with such helpful tips and inspiration. As you flip through the pages, you'll find places to sketch, dream and plan. There's a little pocket in the front and in the back to tuck in your ideas, too.
If you've ever been a little hesitant or unsure of where to start when it comes to making your home your own, this book will inspire you!
You can stay up late with this book and your color coded pencils and markers to dream 'til your heart's content. Sound like fun? Go grab one for yourself!
You can find The DIY Home Planner at Amazon!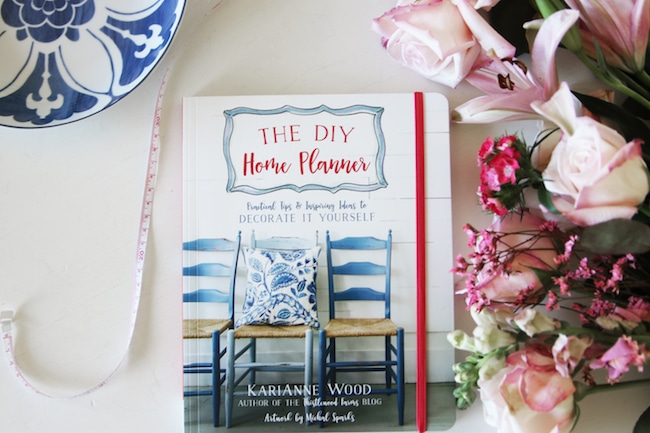 GIVEAWAY!
One lucky duck winner will score a copy of The DIY Home Planner + an awesome 100 dollar gift certificate to Wayfair and some Frog Tape goodies! YAY!
Just follow the information below to enter – and the winner will be shared here at the top of our post, soon!