It's been awhile since I've made any changes to this side of our entry hall, but with fall in full swing I got the bug to add something new! So I made a cozy and functional update to this space! I'm so excited to share my fall entry makeover with you today.
This fall entry inspiration post is in partnership with Walmart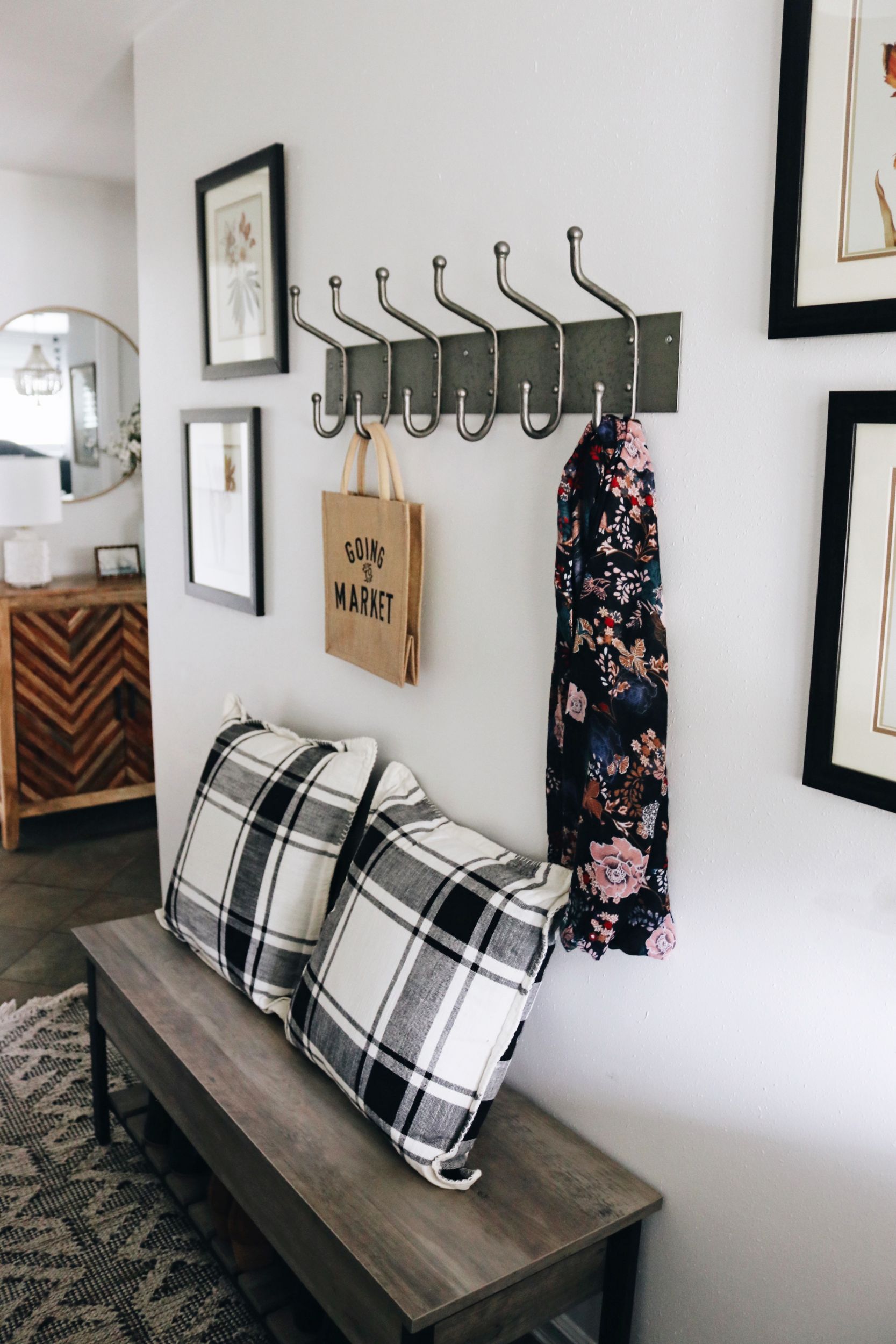 Last week I was inspired to do a project. I've been wanting to give this space a little makeover for awhile now, and with one quick visit to Walmart online I found pretty and affordable fall botanical artwork, a functional storage bench (it has a hinged lid and hidden storage!) that could be topped with these reversible plaid pillows.
It was a quick change, but I love it!
As a reminder, here is what this entry hallway looked like when we first moved in a few years ago!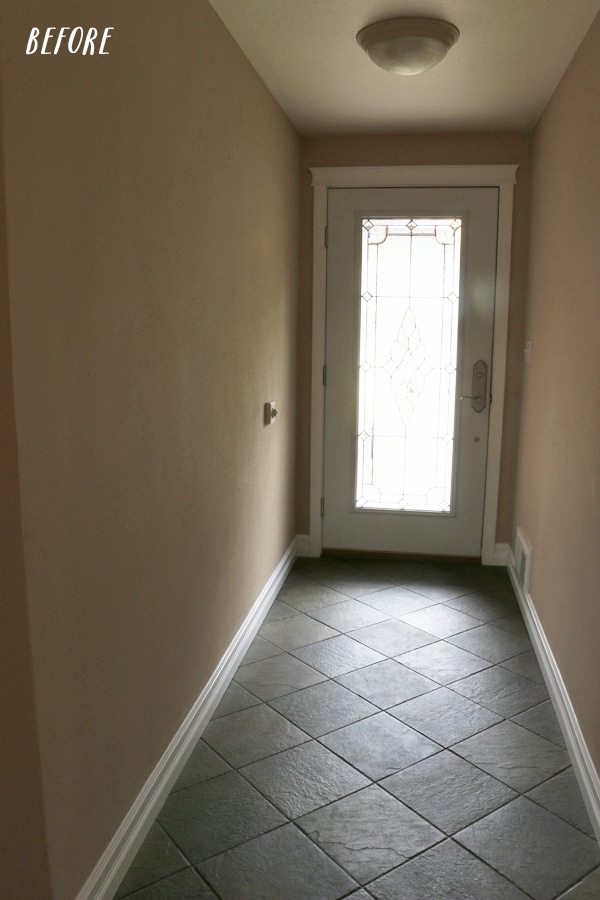 And here it is now!
It's come a long way!
Even though I don't always feel the need to do much in the way of seasonal specific decor, I still think one of the simple joys of life is to feel free to create when the inspiration strikes!
It's your home, so do what makes you feel happy to be in it!
There are so many ways to update a space for fall. Whether it's a refreshed color palette, a mood, combinations of textures, organic seasonal elements or even artwork or accessories that were inspired by the season, nature can be an endless source of ideas.
By observing the beauty found in each season, you can capture what speaks to you and bring it to your home in creative ways.
With this update I not only have the fun of a new seasonal look for my entryway, but it brought a new dimension of warmth and function to my home, too.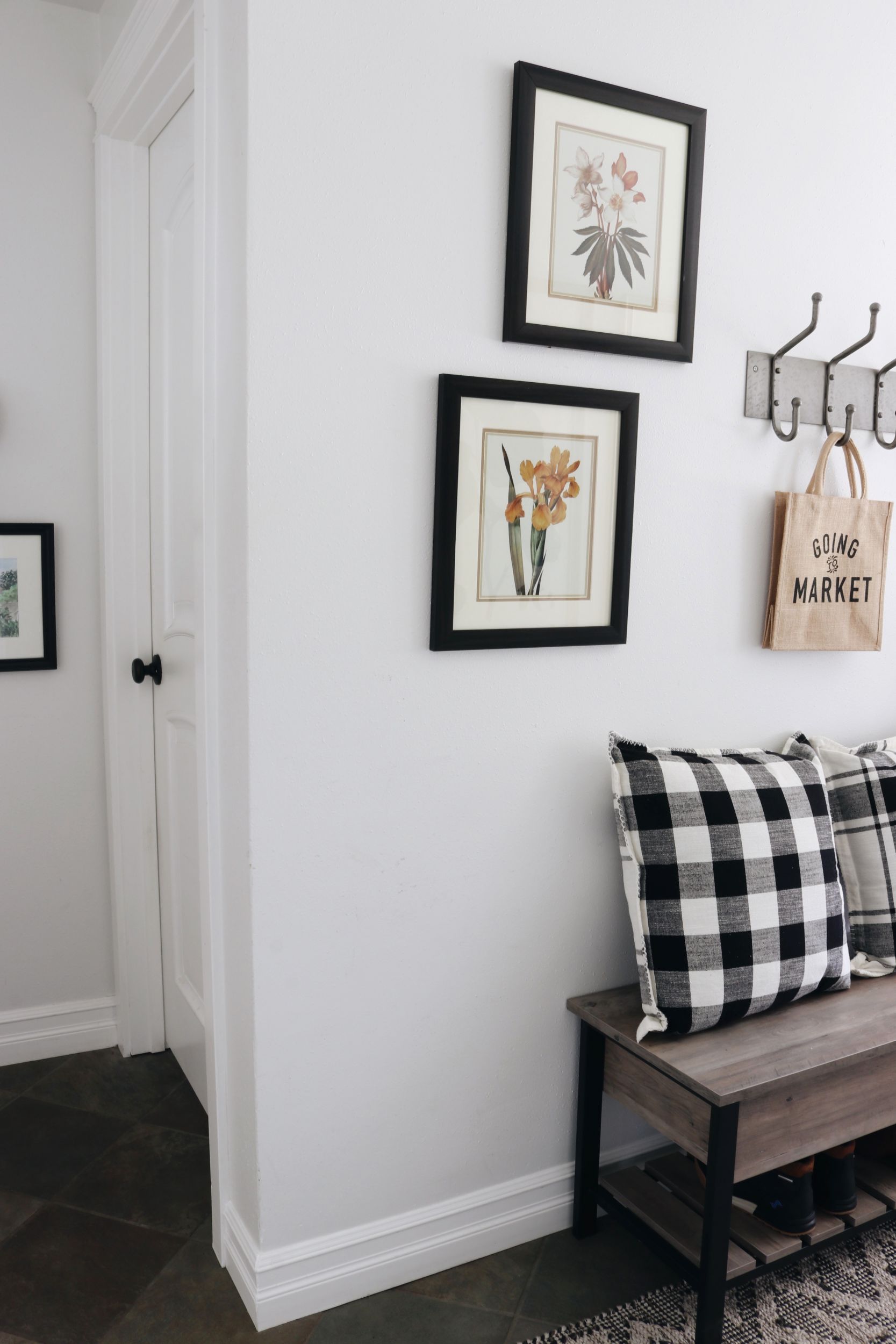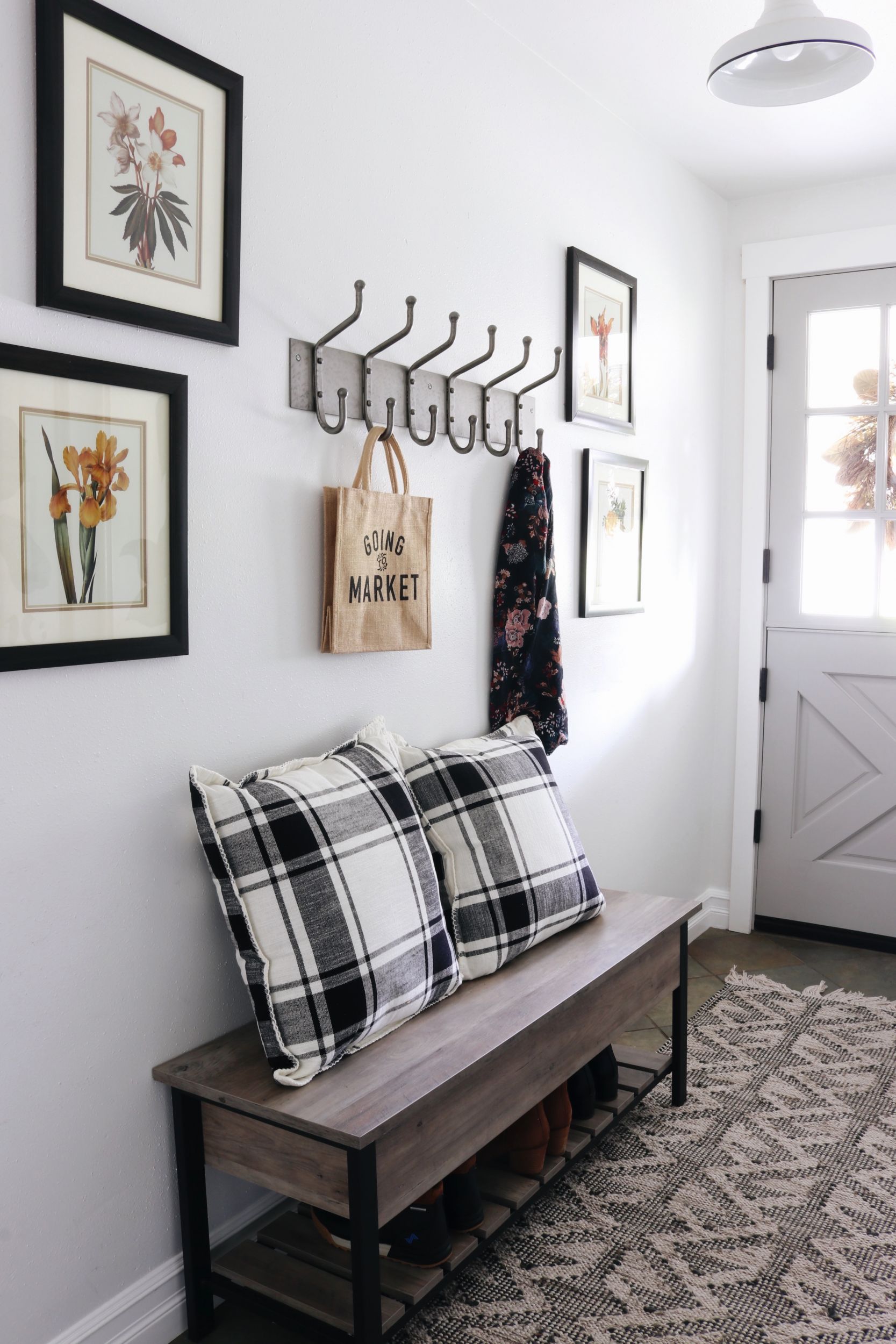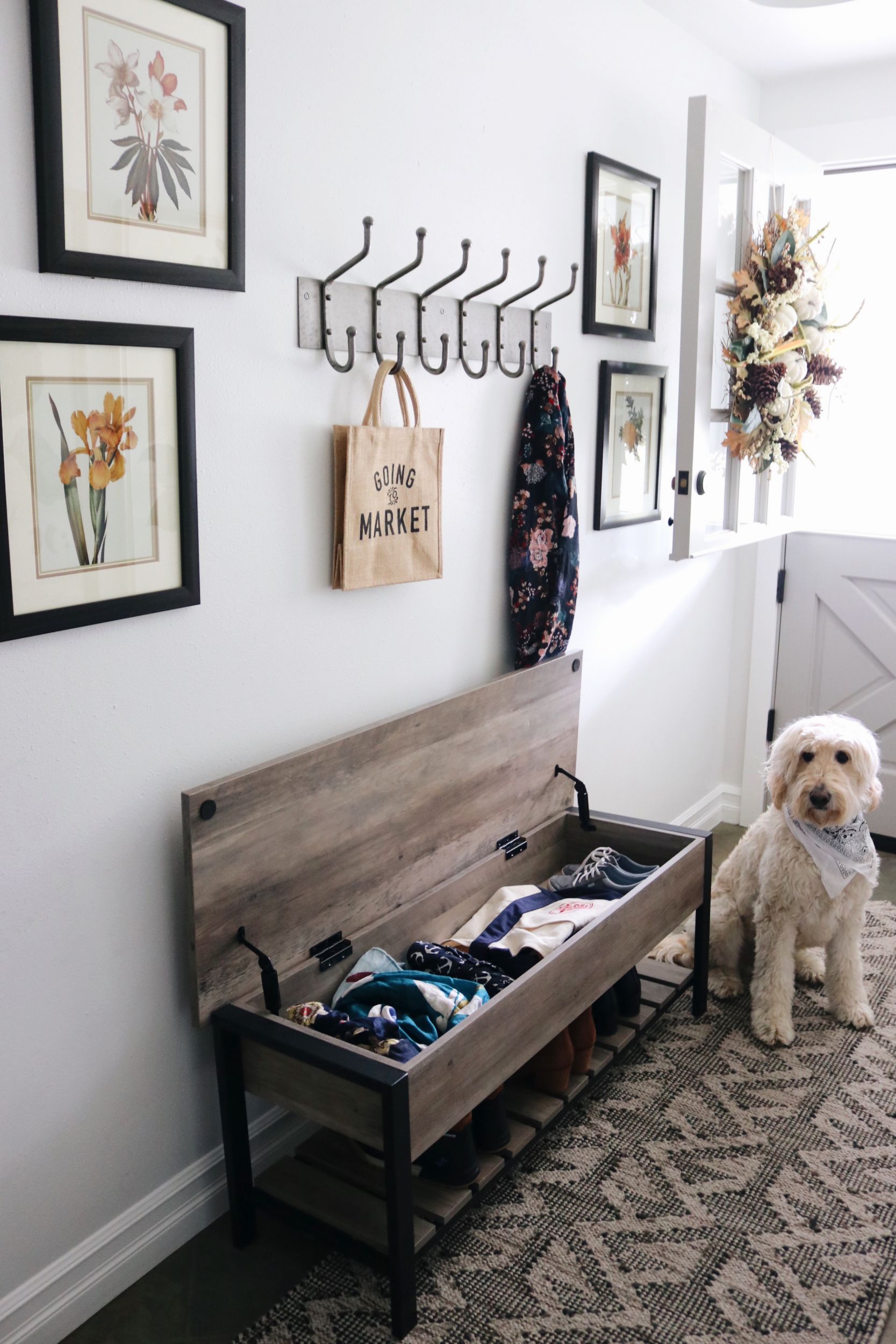 Now I have a convenient place to stash our shopping bags and other items we need to be able to grab on the way out the door.
I love evolving my home and adding more function and layers over time because each simple update brings me renewed joy in where I live (and helps me to continue to Love the Home I Have … ya know what I mean?)
I'm already feeling excited that I can update this wall for every season if I want to by switching out the artwork for whatever inspires me!
Walmart Home has so many stylish items that you can use to give your space more function and a new look. It's simple to shop in one spot and so fun to able to update your home with new seasonal items, all without breaking the bank! Below are some things I found and loved at Walmart:
Sources: 1 // 2 // 3 // 4 // 5 // 6 // 7 // 8
Scroll below to shop my Fall Harvest favorites!

---
If you feel paralyzed or overwhelmed by projects or where to begin in your home, start with a clean slate and focus on function first (as we did with this hallway when we first moved in!)
Sometimes that's all we need to feel at home, even if it's just for a season (or two or three). Then we can allow spaces in our home to change as we have the desire, time, opportunity or creative inspiration to move forward. We should never feel the need to rush a project, or to stay stagnant!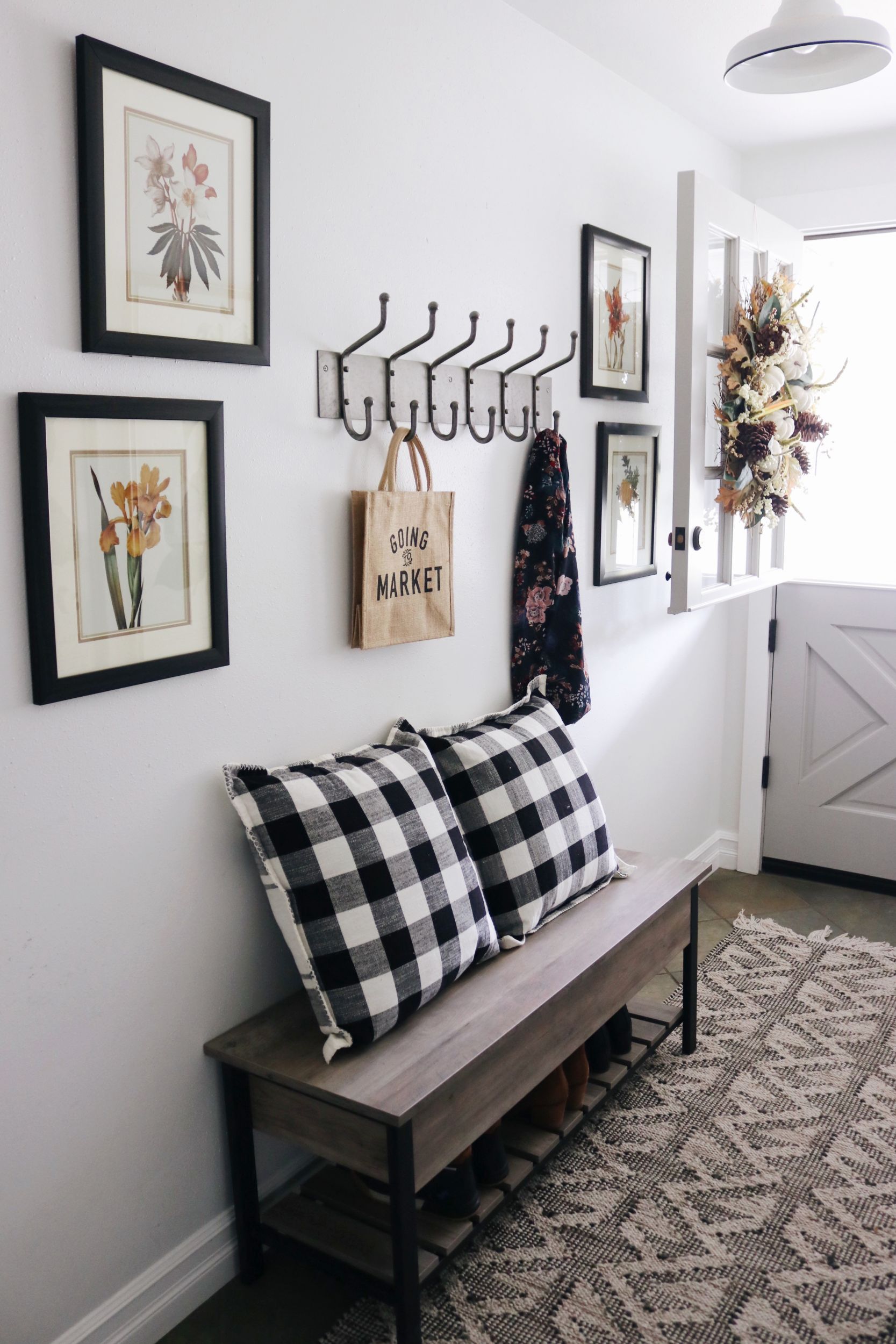 A home can continue to evolve, yet be beautiful and functional in all seasons.
Side note on creativity, I've found that when I intentionally quiet the noise of the outside world (shutting off a constant barrage of excessive social media, for example), I feel more inspired to create inside my home. Anyone else experience this?
Does your home evolve and change over time and do you have fun with that process through the seasons?