This linen slipcovered sofa is featured in partnership with Sixpenny
Ch-ch-ch changes! Tis' the season for rearranging all the things. I've been on my usual pre-Thanksgiving mission to maximize coziness and prepare for celebration.
If you've been around The Inspired Room for long, you know how I am this time of year, haha. Nothing is safe.
Today I'm thrilled to introduce you to our brand new linen slipcovered sofa from Sixpenny!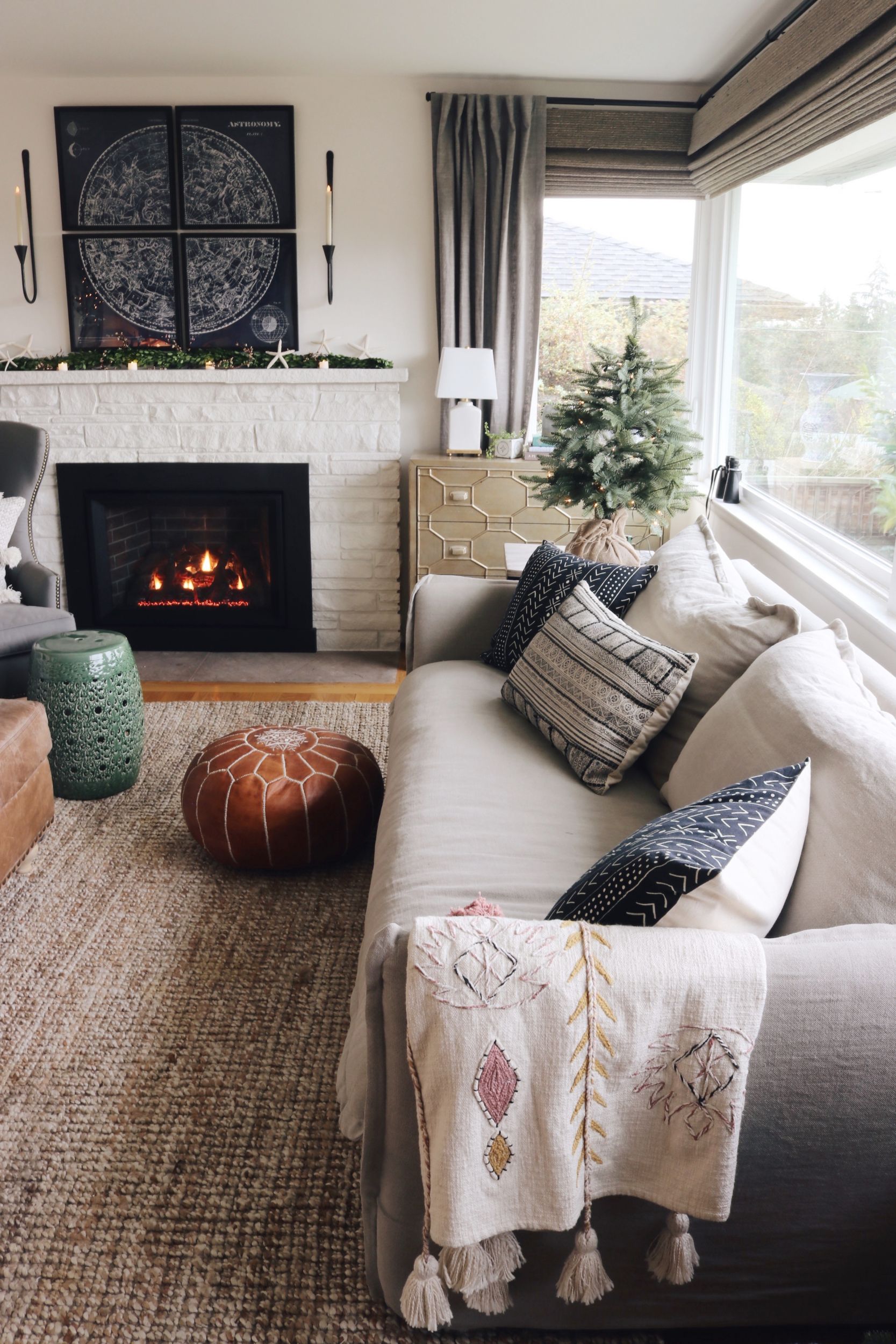 Now that our son Luke is officially a college student and living on campus, I have been considering how to best create a home that will serve us well and carry us gracefully into this new season of life.
With our newly "empty-nest" comes a few adjustments but opportunities to evolve our home in fun ways, too. Things are going to be in transition all over our house for awhile (story of my life!) but it's all for good reason. We want to fully use the space we have and live well in every room in our home.
We'll keep you in the loop as to all of our changes, ideas and plans in due time, I promise. It's going to be fun.
Our new slipcovered sofa from Sixpenny already feels like it belongs here. It's going to be a wonderful addition to how we live in the living room.
The caption on their website for their slipcovered pieces reads:
Life-friendly, battle-tested, and easy to swap. I like the sound of that!
With my love of change and life with crazy dogs and family still hanging out with us often, we need battle-tested furniture.
Happily, this sofa is even more cozy than we had imagined! It's the Neva Sofa (84″) in Medium Weight Linen Jasmine Rice with Feather Down Fill.
The color is so soothing, a perfect linen/gray neutral. It is lovely as is, but can also easily be paired with any colors, patterns or textures of the seasons. The cushions are feather down-filled, so they are so very plush and inviting.
It's the perfect height under the windowsill, an inspiring spot for lounging and gazing out the window. This sofa is a part of a very comfortable conversation area for gatherings in our living room.
We actually planned to put the sofa on the side other room (and may still move furniture around in this room, I have some more ideas for change!) but when it was placed here we immediately loved it. So for now, it's at home right here.
This sofa is also a perfect size to offer as a guest bed as needed (I'm hosting overnight guests for Thanksgiving so I need all the beds I can get!).
I know you are probably worried about the dogs and wondering if they've asked where their daybed went. Not to worry, they were consulted and approve LOL. If it isn't evident by these photos, I can assure you they are VERY happy with this whole situation (as are we!).
The daybed is still in our home should they want to curl up on it for old times sake. More on that later!
Check out the other furniture at Sixpenny, too. They have lots of great pieces I have my eye on!
We are so looking forward to enjoying our living room and cozy conversation area, filled with the people we love next week!