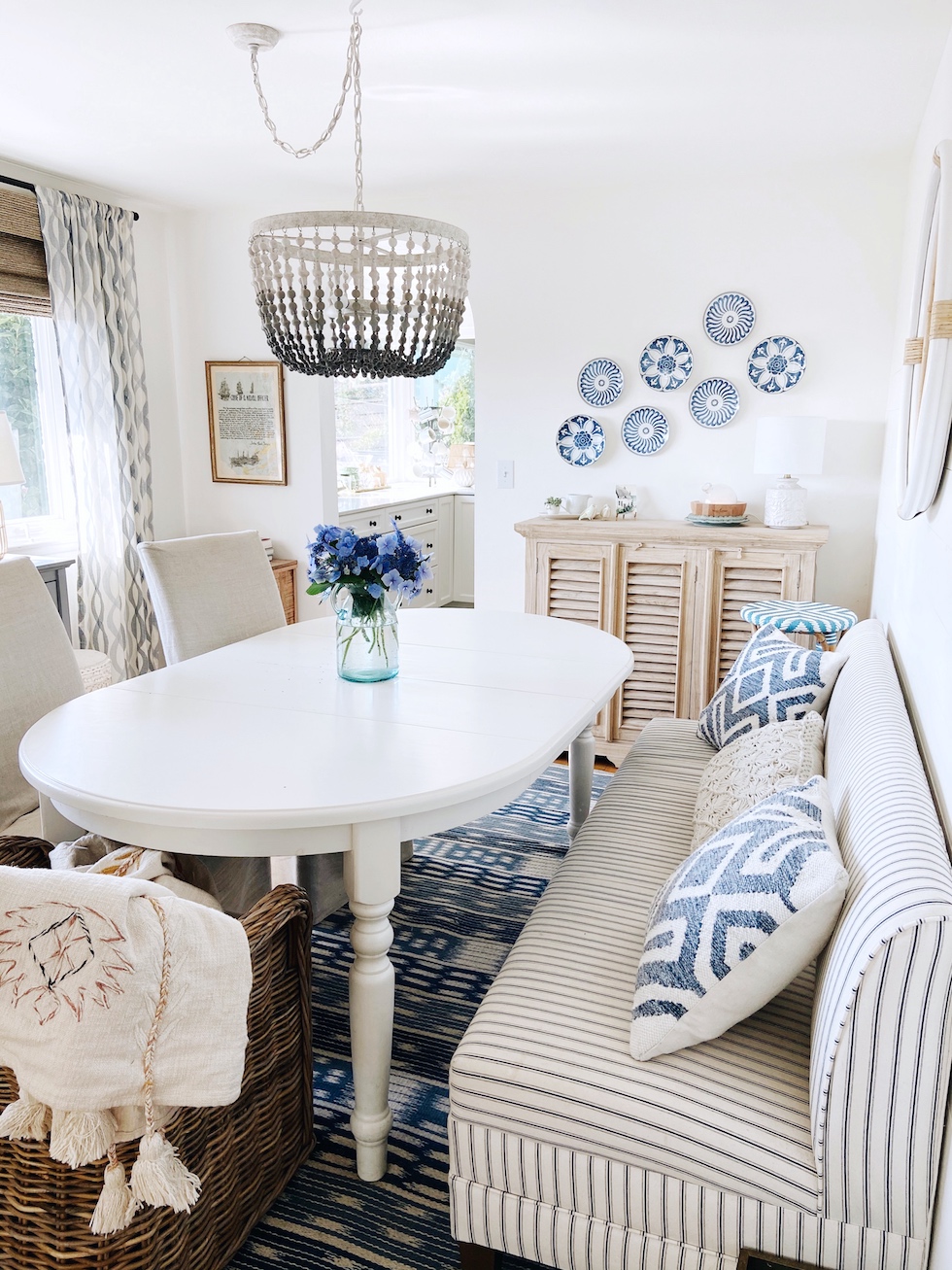 Sources: Bench // Rug // Similar Wicker Chairs: One or Two // Similar Oval Table One or Two // Similar Chandelier
A few years ago I got these beautiful blue and white dishes from here and I absolutely love them. They have actually become a part of our every day dishes! We also pair them with our original white set as needed.
Who knew dishes could be so versatile? Awhile back I was trying to figure out what to hang on the wall above this cabinet. I just felt like we already had enough framed art. I happened to look at my pretty plates and bowls in the drawer and said to myself "hey, those are so cute, they should be on display!" So I hung them on the wall. Of course, then I had to buy more dishes because I love using them so much (hahah!).
You can get them in a set of twenty or in sets of four right here. The 20-piece set includes 4 each of dinner plates, salad/dessert plates, bowls & mugs with saucers. I absolutely LOVE the mix of patterns included in the sets.
We use the 'house bowls' for pasta, rice bowls, or salads. They're the perfect shallow depth to keep any dressing or sauces contained, too.
The plates are so pretty, the pattern on the rim perfectly frames the bowls or salad plates.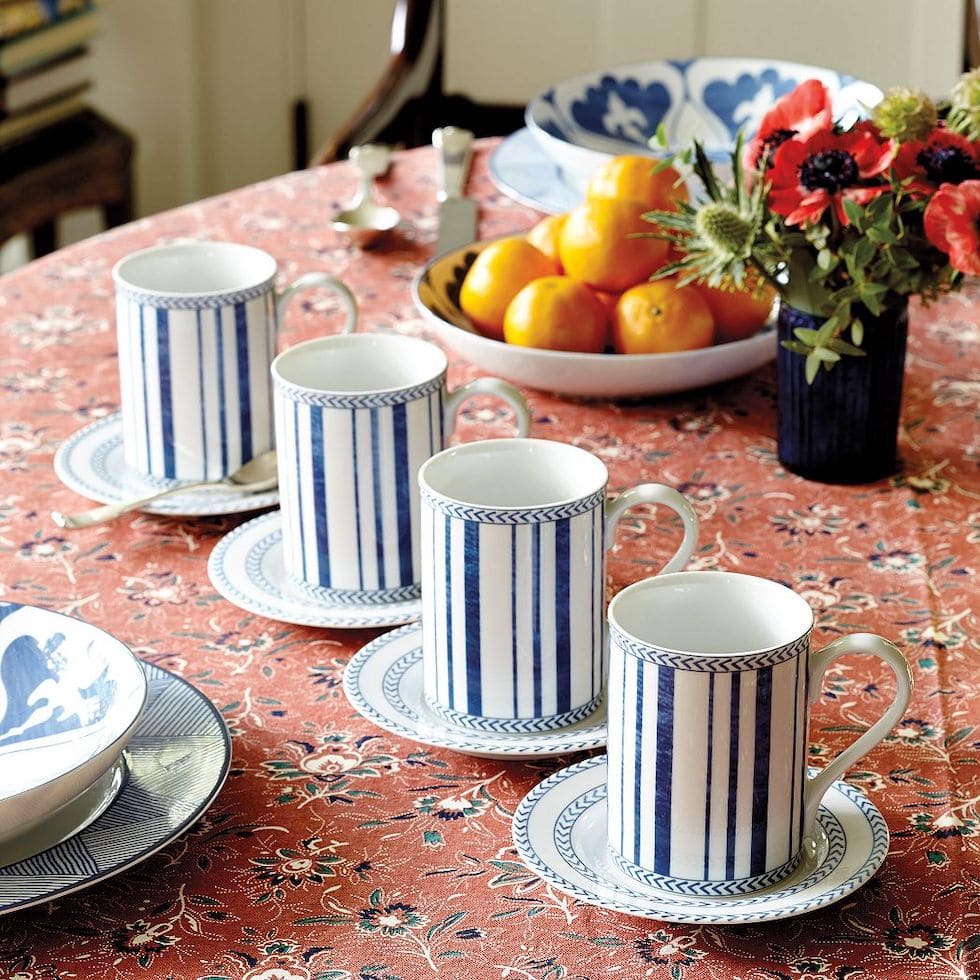 We have these mugs hung up on our mug rack and we use them for coffee (see it below mixed with other mugs!), plus we use the saucers all the time like little snack plates!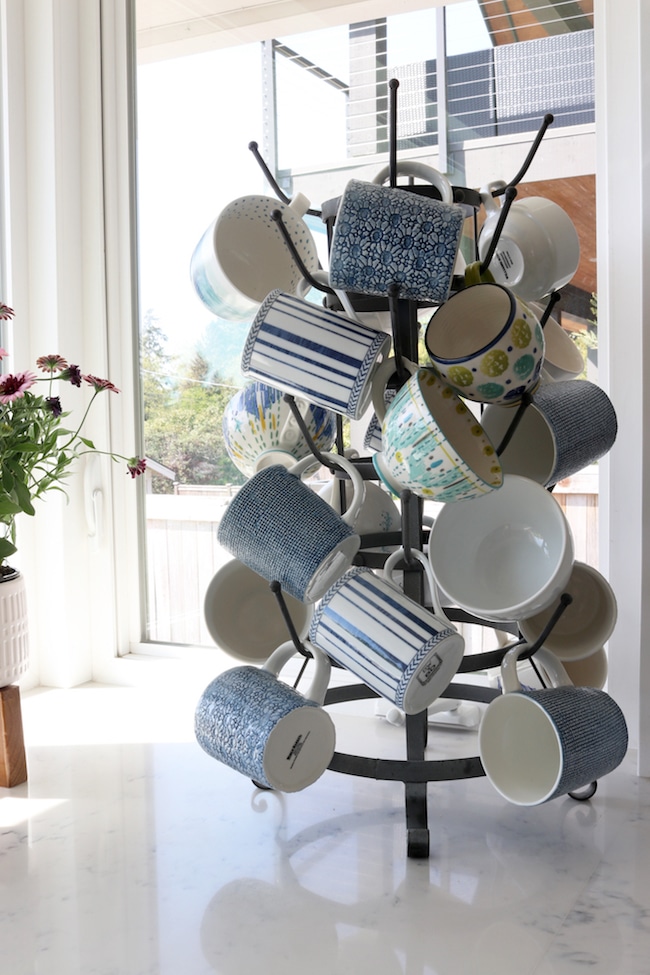 I love that these dishes are timeless, so versatile for any season and can easily mix and match with other dishes! They are always beautiful but can be dressed up or down depending on the occasion.
These fruit bowls are the only part of the set I don't have, but how adorable are they? I love the wavy stripes! I'm putting them on my wish list.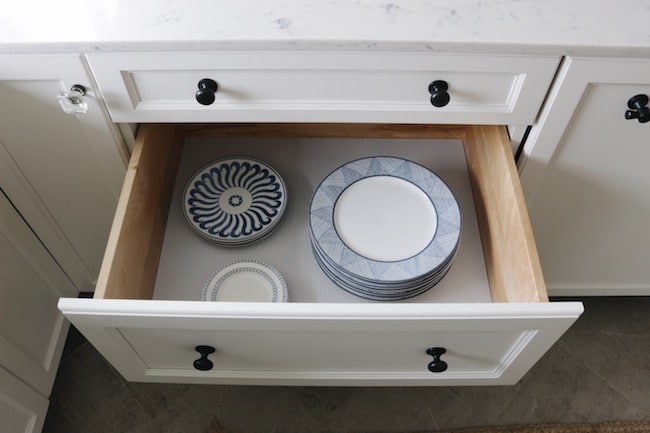 Even just seeing them in my drawer makes me happy…
Click HERE for the dinnerware set!
Wondering how I hung the plates on the wall? Click here for details!
More blue and white plates: