Hi friends! It's Courtney (Melissa's daughter) here today to share some big news! I know many of you have been following along with The Inspired Room for years and have been so supportive of our family personally. Some of you have started to follow along with me on my own Instagram, too! I'm so excited to share with all of you today my latest life update and a new chapter in our family's life…if you haven't heard the news…I'm engaged!!!
There's so much I could tell about the nearly three years leading up to this moment…but I wanted to share the story of the day we got engaged. :)
(You can also watch a short video HERE with some of the behind the scenes videos that were taken during the proposal!)
I had stayed at my family's house overnight on Friday to do some work, and my boyfriend Dong and I had planned for him to come pick me up on Saturday morning to go to brunch and a pumpkin patch together in Coupeville about an hour away. Rain was in the forecast, so I put on my coziest sweater, a raincoat, and hiking boots anticipating mud at the pumpkin patch. Dong arrived to my family's house, chatted with my family for a bit, and then as we headed out I said "see you later!" to my parents, reminding them I'd be back later that night since I was leaving my car there.
Then we hopped in Dong's car and started driving to Coupeville! I filmed my view out the car window as we drove across the Deception Pass Bridge and captioned it "going on an adventure!". We've gone on many little day trip adventures over the last almost three years of dating. We arrived to Callen's, a new-to-us restaurant right by the ferry and ordered brunch takeout. It was a bit of a wait, so we walked around by the water for a bit in the meantime. It was veryyyyy windy.
We ate our brunch, then headed to the pumpkin patch. It was a little underwhelming, to be honest, ha! We walked around for a bit, took some photos, looked at some pumpkins, and some cows…and eventually said "well, we saw what we needed to see" lol and we left to find other things to do in the area.
Next, we headed to a place we'd heard about called Price Sculpture Forest. We stepped through the arched entrance that said "Wander in Wonder" and walked hand in hand, breathing in the smells of the forest and looking at the sculpture art throughout the trails. When we finished the loop, we got back in the car and Dong mentioned a park he'd heard about nearby that could be our last Coupeville destination before we planned to go get dinner in Oak Harbor.
We got to Driftwood Park around 3:00 and started walking along the beautiful beach. It had been raining off and on all day with heavy wind, but we remarked at how glorious the weather was now. The water was the prettiest blue-green color, glistening in the most beautiful way (you can see it at the start of this video here). I stopped to take a video and we continued walking along the rocky shore.
Then Dong pointed to a bunch of seaweed on the beach and said "is that yours?" (that's a weird thing we say to each other all the time on walks…we point to random things on the ground and say 'is that yours?', and the other usually says 'yeah i'll come back for it later', I don't know just a thing we do, hahah).
We walked a little further and Dong once again said "is that yours?" but this time he was pointing at a more unusual object tucked in some driftwood…a big glass bottle with a cork top. I looked at the bottle…looked back at Dong…looked back at the bottle…and I said "um, is that YOURS?" And he said "you should look at it". I hesitated, still not knowing what was happening and he smiled and again said "you should look at it".
I picked up the bottle and slowly opened the cork top, reached in and pulled out a scroll wrapped with twine. My hands were shaking as I realized what was happening and read the sweetest words he'd written on the scroll.
The next thing I knew, Dong was getting down on one knee and smiling as he said "Courtney Lane Michaels, will you marry me?".
I said yes without hesitation, gave him a hug and a kiss, and felt pure joy and peace In the midst of being shocked at what just happened!
I then was told to look over and see that someone was taking photos of us. I smiled and waved for the camera, still having no idea that the photographer was actually my sister Kylee (who I had every reason to believe was in Portland that day). After I realized it was her, we started walking up to a cute shingled house right on the beach. I heard people cheering on the deck and the shock continued…
As I got closer I was in complete shock seeing so many people I loved standing there celebrating! My parents and grandparents who I had just been with that morning (they knew the whole time?!), my little brother who lives in Seattle, my best friend since first grade Emily who lives in Seattle and her husband Devin and their baby, and Jane my good friend and roommate from college who lives in Mukilteo. It was so special to have them all there to celebrate with us…and absolutely the most surprised I've ever been!
Little did I know they were inside the house the whole time saying on the floor hiding and filming us! You can watch a video HERE to see some of their stealthy behind the scenes videoing. So grateful this moment was documented!
We headed inside to the adorable Air BNB house Dong rented which was all decorated for the occasion!
I was handed a phone with some more of my friends to chat with on Facetime. The next hour or so was full of conversations where layer by layer I realized how much planning went into this day, how many little things were happening behind the scenes to pull off the best surprise ever.
Months of planning, group texts I didn't know existed, people canceling plans with me, pretending they were places they weren't, my dad hiding the bottle on the beach…etc. It was so funny to piece it all together.
I also learned that Dong had this sign literally tucked behind his back in his raincoat, and the ring box under his ARM?!? the entire day. Proposal planning extraordinaire.
Fall is my favorite season so this festive fall charcuterie board situation my friends put together brought me great joy (as if I needed any more reason to be joyful on this day, ha!).
I felt so loved and so grateful. It was a day we'll never forget!
There's a very sweet story behind my ring. The diamond in my solitaire ring was a gift to my fiancé Dong from his mother who immigrated from Vietnam during the Vietnam War. Before she escaped the country, her mother (Dong's grandma) gave her the family diamonds and jewelry from their jewelry business, and said "take this to start a new life". She carried the diamonds with her to the US, and now one of those diamonds is the one my fiancé used in my ring. He had it reset, and used my Pinterest as inspiration for the branch ring with it. I couldn't love it more and especially love that it has such special meaning behind it!
The week after we got engaged we visited Dong's family and looked through family photo albums…the photo above is my fiancé's grandma (who the diamond is from) on her only visit to the US. So special!
There's so much more I could share about the years before and the days after, but for now, that's the story of how we got engaged!
You can watch a short video HERE or below with some of the behind the scenes videos that were taken during the proposal!
You can also follow me on Instagram HERE where I've shared more photos, answered questions and more in my story highlights. I'm sure I'll share some of the wedding planning process and more along the way, so I'd love it if you followed along.
I've been so grateful for SO many incredibly kind and supportive messages from so many of you! Thank you so much for following along with our family and being so sweet. It's been really fun to share the excitement with you all and I can't wait to share more in the upcoming months. :)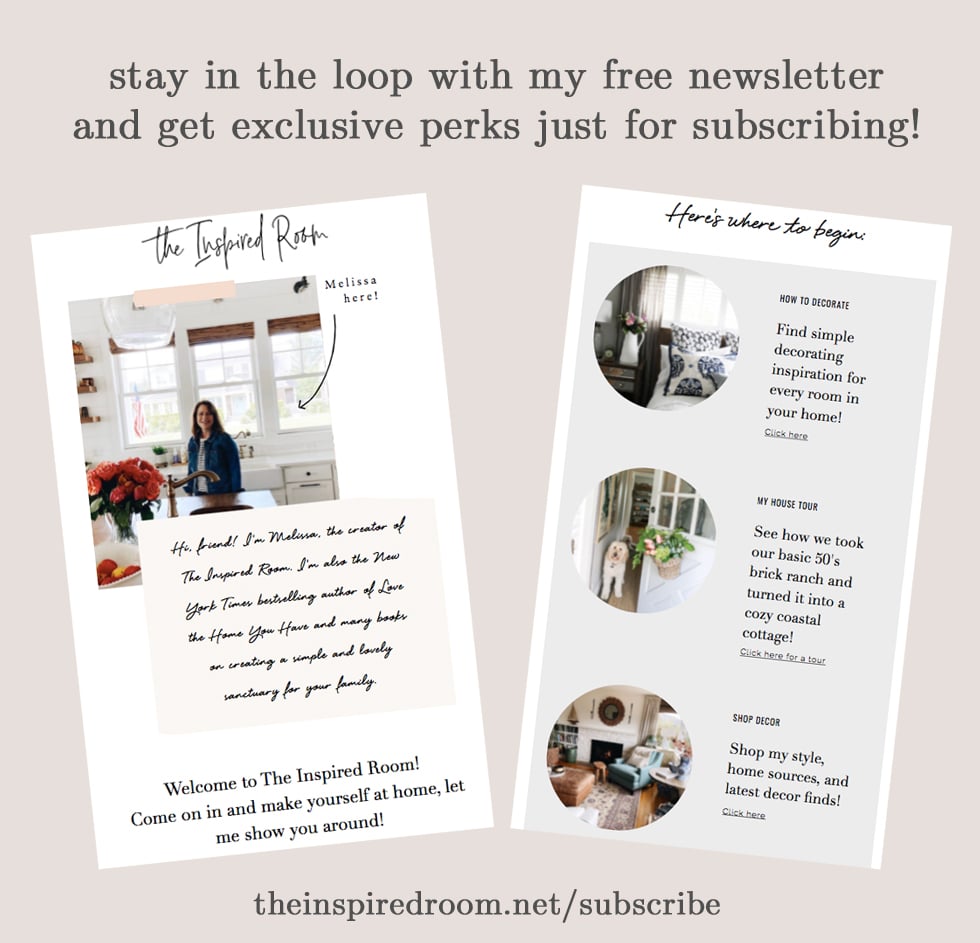 Click HERE to subscribe to The Inspired Room's free newsletter to stay in the loop and get exclusive subscriber perks!
---
You can follow along with all our family's Instagrams below:
The Inspired Room // Courtney // Kylee // Dwell Well Collective // Jack the Goldendoodle // Doodles at Home