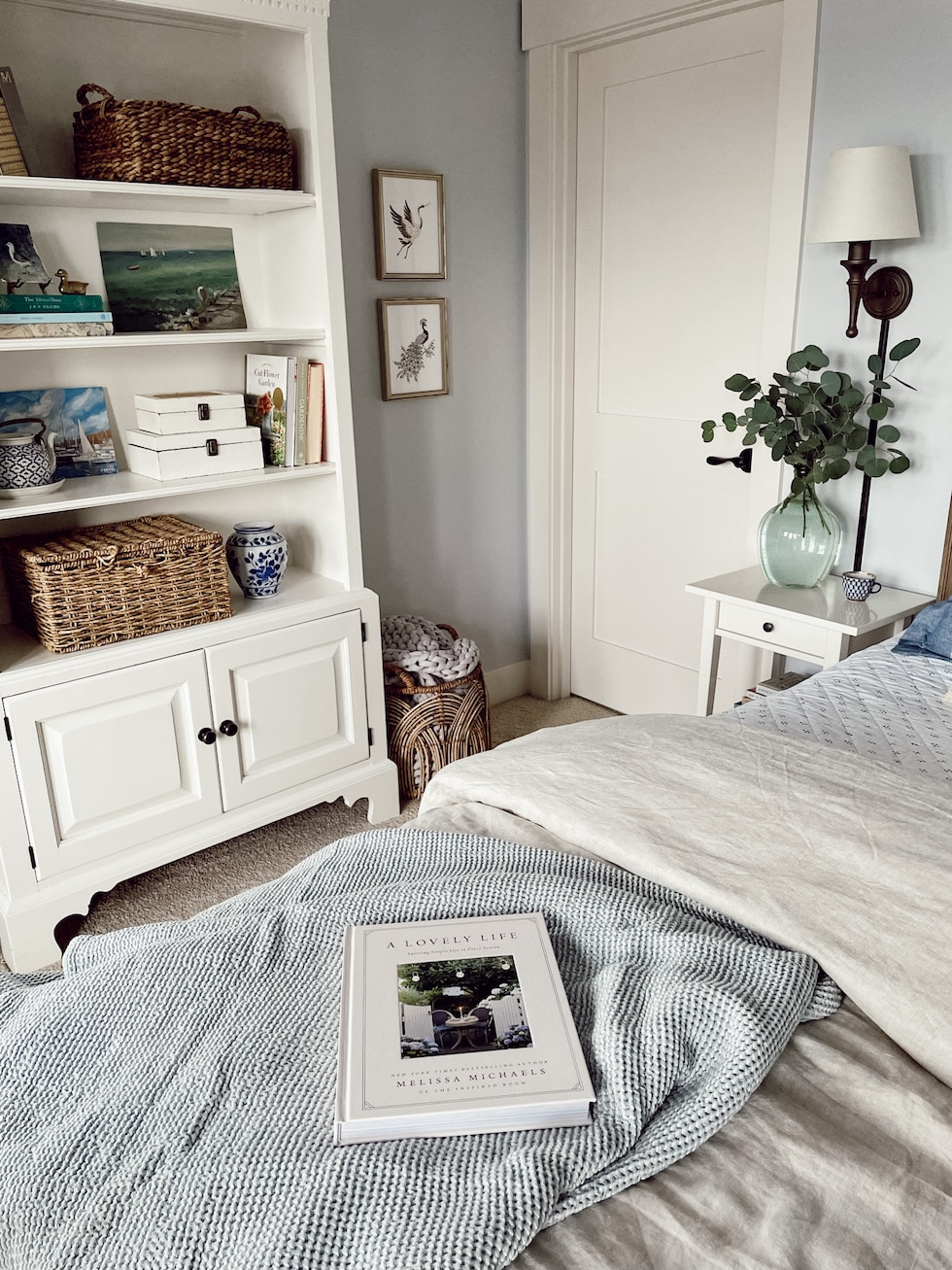 There are just 32 more days until spring! Does the thought of days filled with more sunshine and flowers make you as happy as it does me? My goodness, it has felt like a long winter. I'm so glad spring is nearly here. Regardless of what season we're in, my brand new hardcover book A Lovely Life is about discovering the beauty always in front of us. It's about slowing down to savor the ordinary moments, finding more joy in our home*making rituals and practicing soul*tending rhythms in every season.
I can't wait for you to be able to have this book in your home. I'm so thrilled with how it turned out and truly hope the words and images are an encouragement and inspiration to you.
Note: You can pre-order the book now and you won't be charged until the book ships later in May. Your pre-order means you'll be eligible for our pre-order frebbies as well! Once you order your book, all you have to do is go here to fill out a simple form with your order info so you'll be able to receive the pre-order bonuses!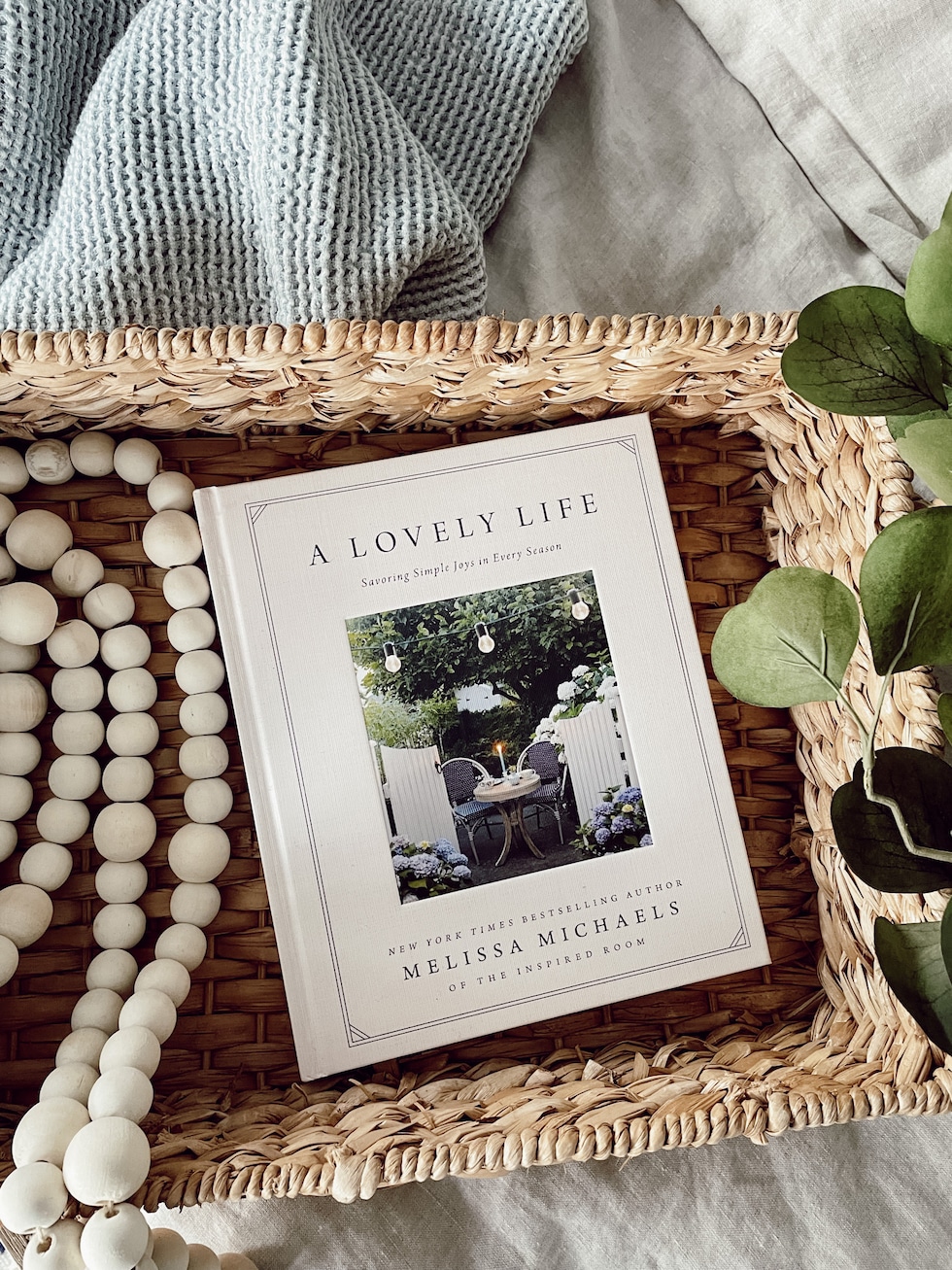 Here is an excerpt from the introduction to A Lovely Life (Ten Peaks Press, an imprint of Harvest House 2022).
Whether I'm delighting in my garden on a spring day or curling up by the fire in a well-worn chair on a winter evening, when I'm at home, all is right in my world. The days may not always be perfect, but life feels lovely anyway. A lovely life is one that appeals to the heart or mind as well as to the eye. Loveliness can grow in and around us wherever we are. Our days may not read like the pages of a fairy tale. Our homes may not be the picture-perfect ones found in our dreams. Rather, a life lived with intention becomes lovely, blossoming one delightful moment at a time.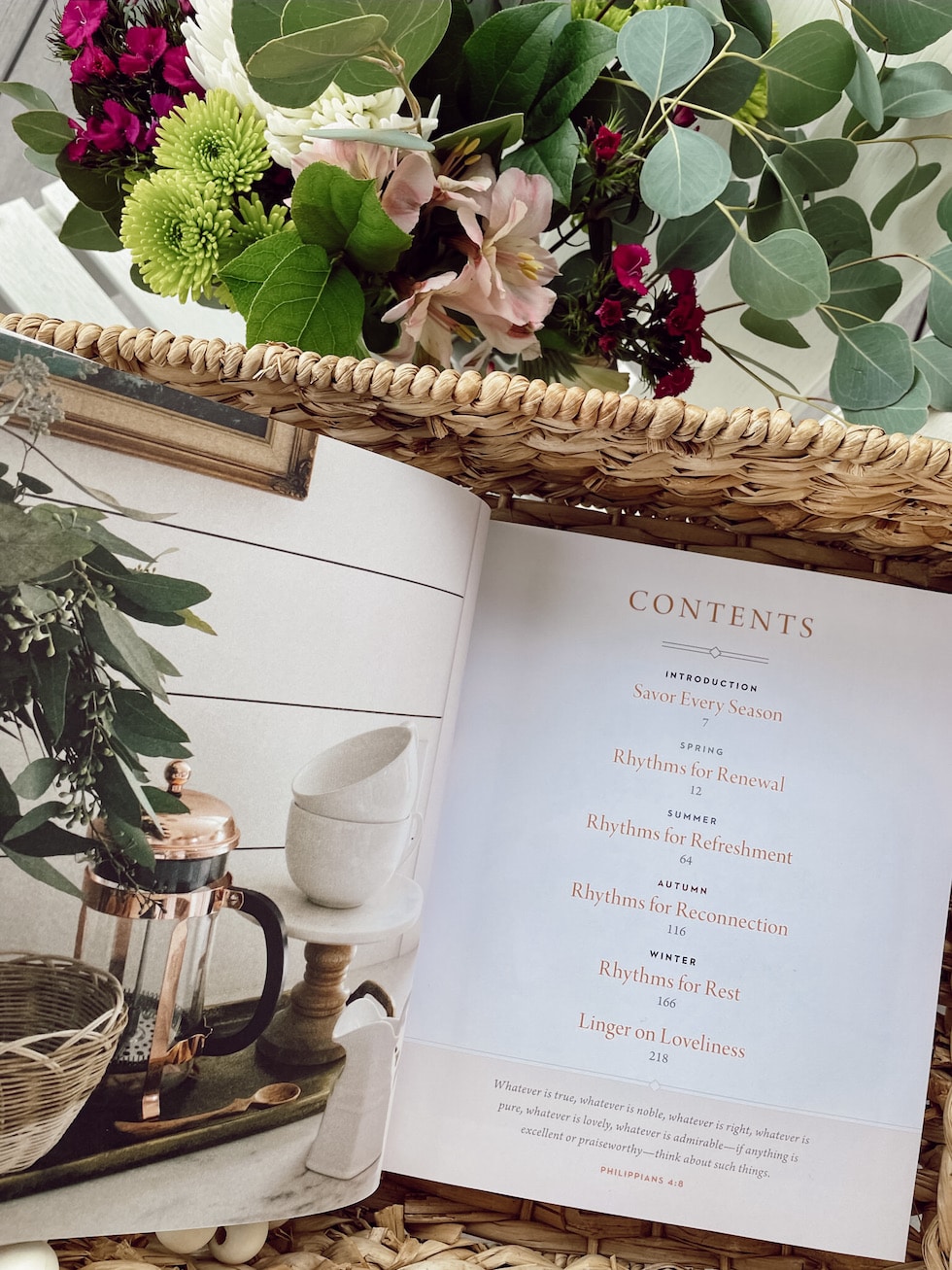 The rituals and rhythms we savor for home-keeping and soul-tending are as refreshing for our states of mind as they are for our homes. They are like wearing a pair of beautifully rose-colored glasses. A rosier outlook won't just sugar coat our homes' imperfections or make sweet lemonade from sour lemons in life; it will inspire us to frame every season with more gratitude for the beauty and grace already in front of us. Even when (and perhaps especially when) there is a shift in seasons or in our own circumstances or the world around us, we can find our equilibrium in a familiar sense of rhythm and routine for our lives and homes.
Our rhythms empower us to design our homes and lives in more meaningful, authentic ways. The moments we intentionally elevate will nourish our well-being, infuse more enjoyment in routine household tasks, and inspire us to celebrate the sacred wonders and gifts of every season. Seasons will come and go, but the life we create and the rhythms we practice at home become anchors against the ebb and flow, so we can find a refuge of joy and delight in the simple pleasures of them all.
+ + + + + + + +
Pre-order A Lovely Life here, or from your favorite retailer. If you preorder before May 5, go here to claim your Pre-Order Bonuses! Thank you from the bottom of my heart for your support! Every pre-order is a huge help to me as an author, so I appreciate it greatly. xoxo