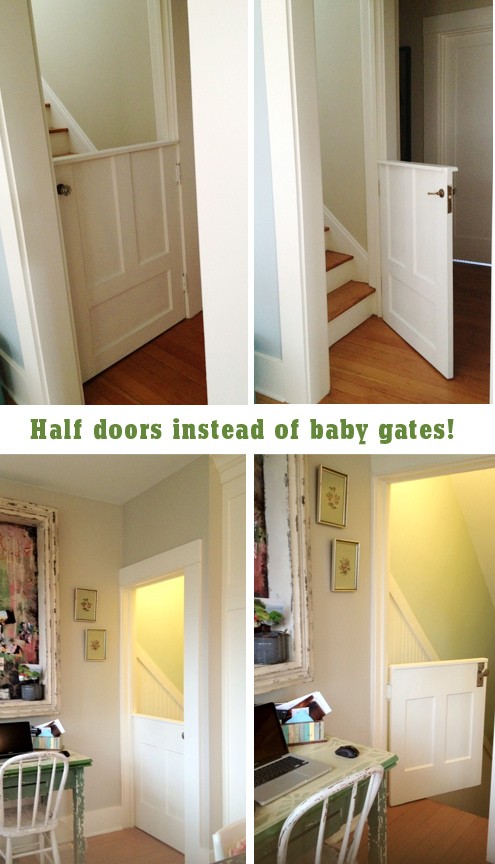 DIY Dutch Door as Baby Gate!
I've always loved a charming dutch door! Using one for baby safety is a great idea. I might need to install one of these for Jack (our puppy) because he is always into trouble!
Check out this DIY dutch door baby gate at Kelly Rae Roberts!