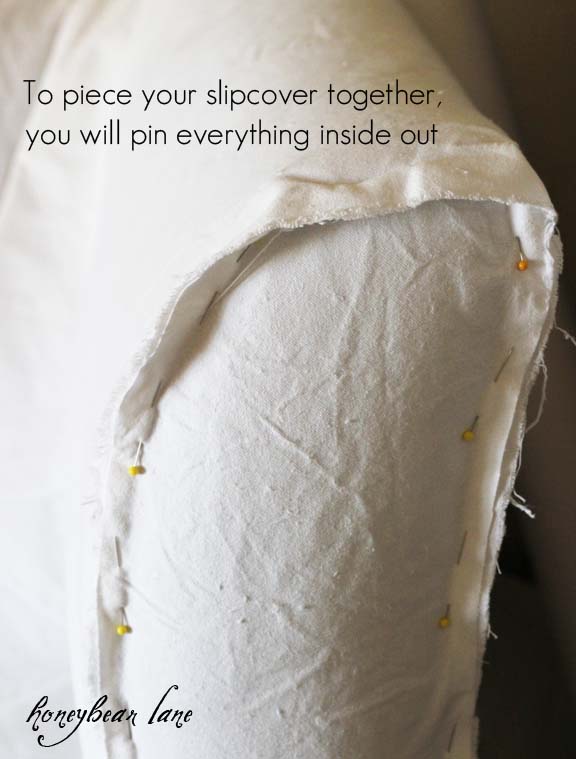 How to Make a Slipcover
Do you want to learn how to make a slipcover?
I love my slipcovers! Slipcovers make SUCH a difference to an old worn or mismatched sofa! I saw a tweet from Honeybear Lane that she was inspired by my slipcovers and made her own, so I'm thrilled to be able to feature her process! I hope it will help some of you make your own slipcovers!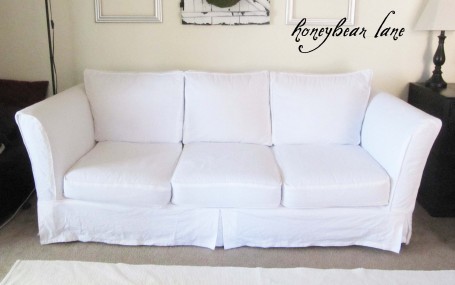 The AFTER looks fantastic, doesn't it? You'll have to click over to see the BEFORE, you'll be even more impressed!
Enjoy the sofa slipcover tutorial part one and part two!