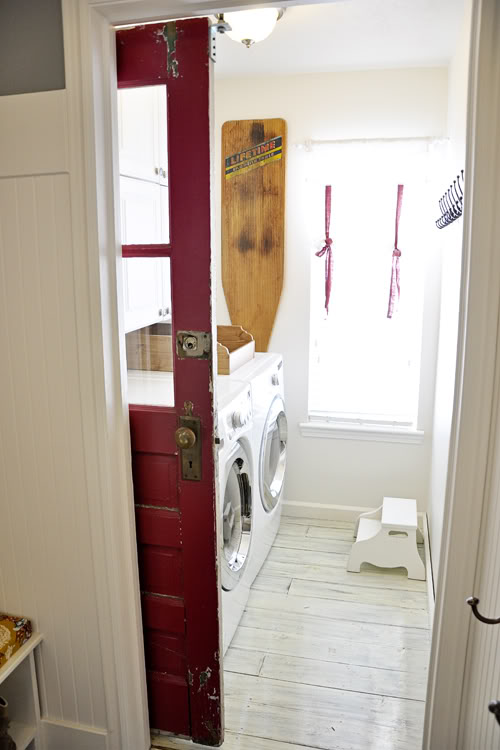 Make Your Own Charming Sliding Door
I almost put this room in Room Tours, but this sliding door intrigued me so much that is is going to be here in DIY. Because sometimes you just need a little inspiration to do a  fresh and fun project like this. It is more charming than a regular door and it saves space too!
You can see the DIY sliding door and the tour over at Natalme.