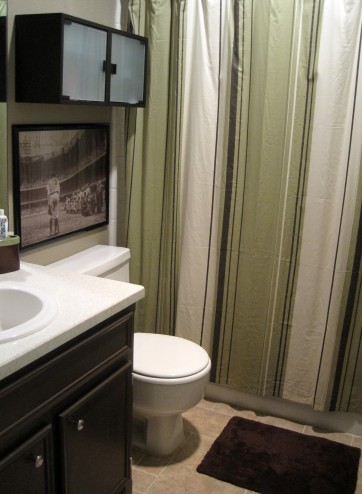 Practical Solutions: Bathroom Makeover
I love to feature real life solutions for our homes. This bathroom makeover is a great example. Not only did Samantha of Two Become One's bathroom need a facelift, but it was really tiny! Here was the solution that worked for her and her husband:
Since the bathrooms in our house are so small, my husband and I decided to each have our own bathroom. He chose to go with a brown and green theme. We had the countertops reglazed, we repainted the cabinet a dark chocolate brown, and replaced the hardware and wall storage.
Check out all of her simple and affordable makeover ideas, including reglazing the countertop and painting the cabinet, and see what this pint sized bathroom looked like in its before photos: Affordable Small Bathroom Makeover