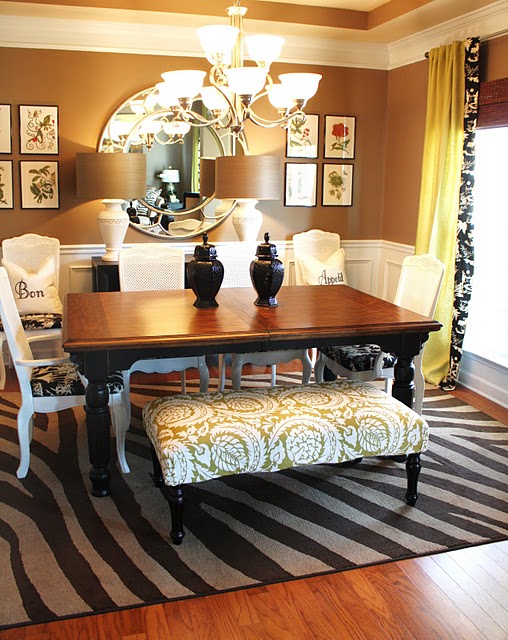 Eclectic Dining Room
The cool thing about going with an eclectic decorating style is you can mix a variety of things, from a variety of sources, all on a budget, and come out with something fun and all your own!  That is what Emily A. Clark has done with her dining room — a fresh mix of old and new, colors and patterns, make this a room you won't find on every blog in town!
Check out the whole room and how it all came together on Emily's dining room tour!