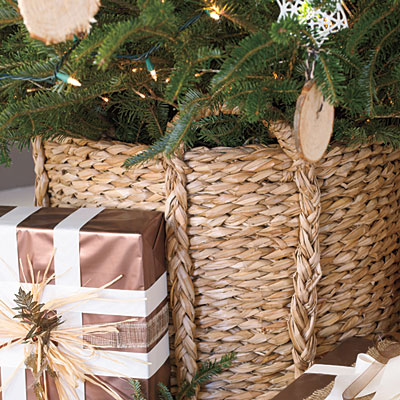 I saw this Christmas Tree in a basket over at Southern Living. I love the idea of breaking away from the expected green and red metal stands and "Christmas tree skirts" and putting the tree in a more charming container instead!
Over the years we have spent many hours cursing Christmas trees that won't stand up, so I am not entirely sure if this basket idea would actually work for a large tree. Even with a stand inside the basket it might be a little tipsy. But I think it is worth a try!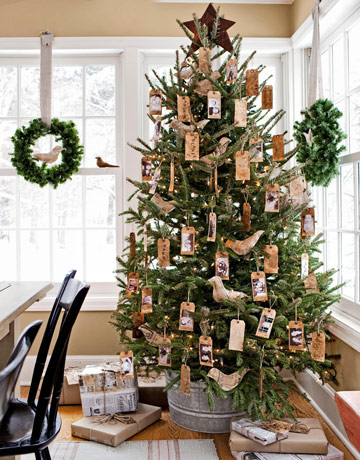 I also love this tree in a big metal tub seen in Country Living magazine. Another charming and interesting idea for thinking outside of the traditional stand and Christmas tree skirt.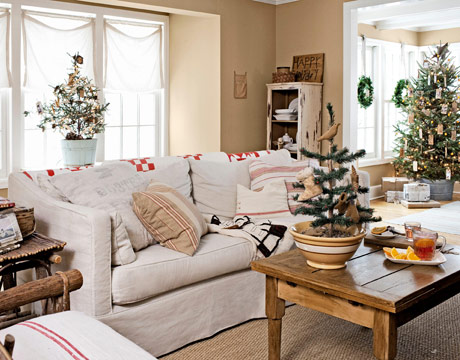 In this same home they put a smaller tree in a white pot and yet another tree in a large bowl! (via Country Living).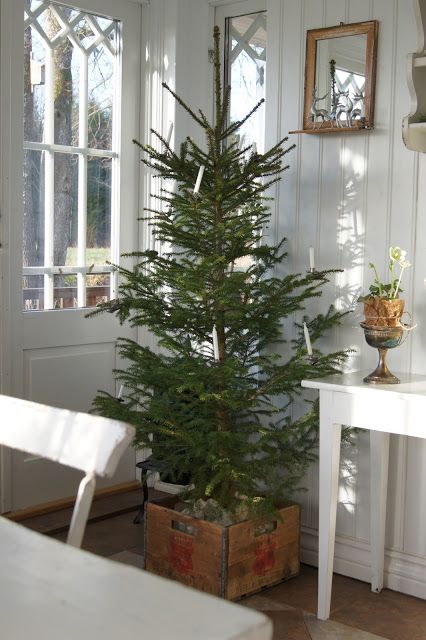 Lantliv i Norregard
I love this Christmas tree in a wood crate!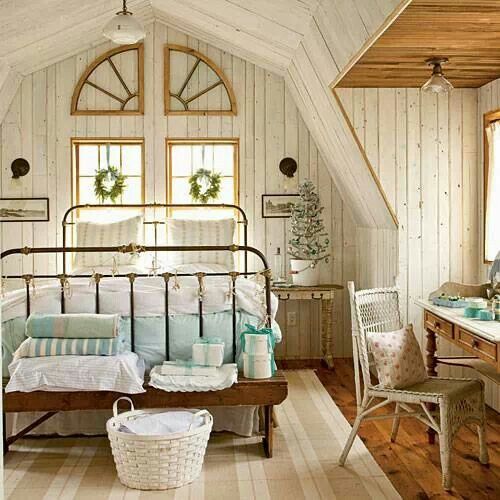 This room from Coastal Living has a tree in a small white bucket with a handle. So cute!
I'm loving the simple creative touch of a unique Christmas tree container!
Take my Christmas house tour here and shop my favorite Christmas decor here!