Unique Christmas Tree Ideas
I like using unique decor for my little trees. I don't spend a lot of time on them, but it is kind of fun just to try something different. Last year I used my mom's silver spoons for the decor on my dining room tree.
As I mentioned in my Christmas House Tour post, this year we put some of my Grandma's jewelry on the tree. Because I didn't feel like digging around all my jewelry boxes (I'm a lazy decorator), we just used what we could easily find. Some of it is just random gold jewelry from Forever 21 so it isn't all heirloom.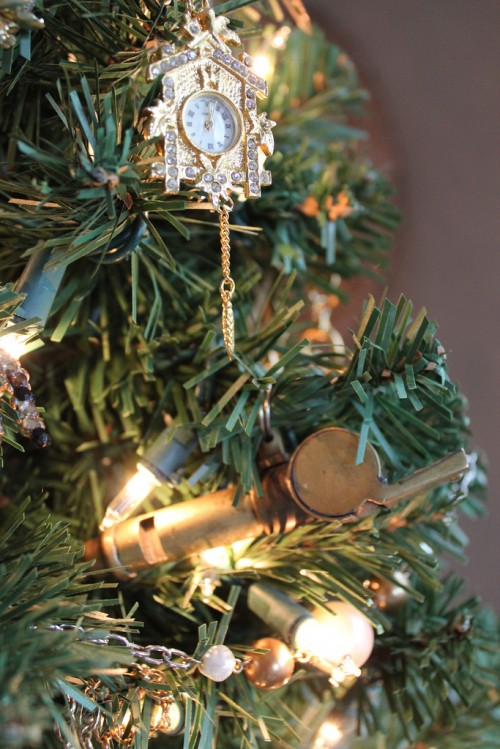 For some reason, most likely my lack of photography skill, I can't get all the jewelry to really show in the photos. But, I tried to get a few close ups. In addition to jewelry, we even put in a few other little treasures like a brass whistle.
And just for fun, here is my big tree and some of my favorite ornaments this year:
Thanks for stopping by to see my tree! I'm sure enjoying all the Christmas Tours, the linky is still open if you want to join or visit!
I'm linking up to Thrifty Decor Chick's Christmas Tree party! Go see all the pretty trees!