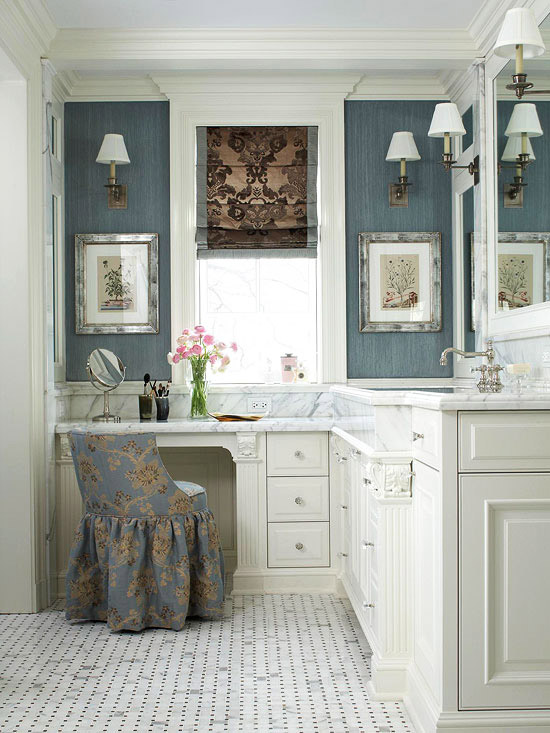 BHG
I love having a morning routine. While I readily admit I'm not the most organized or scheduled person in the world (far from it), I do have a few simple routines that help me keep my house clean enough and get me through my busy life in a somewhat balanced manageable way without losing my mind (you may have read about some of my daily routines in my Four Daily Routines post).
While some more awesome women than me might be successful with an a elaborately lovely color coded chart or regimented system for their day, I can only handle very short lists and routines and need some flexibility in order to stay sane.
I believe in homemaking simplicity  because I know myself: I will lose interest or fail at anything too complicated, time consuming or elaborate. I've tried so many systems and never kept up with any of them. I've followed my four basic daily routines for at least 13 years (not perfectly every day but they have definitely been a part of our life!). I really tried to love detailed colorful housekeeping chore charts and file boxes with chore cards, I really really did, but the reality is I mostly just loved the idea of being THAT organized. I loved how pretty it was, too, rather than loving following what it said to do.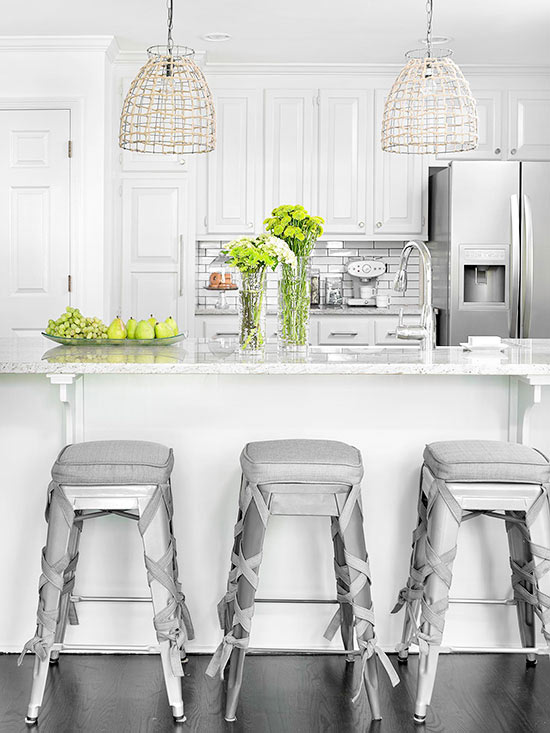 BHG
This will probably disqualify me from Homemaker of the Year if I ever wanted to apply, but the truth is (shhhhhhh) I would be more inspired to clean the toilets by simply planning a party for this weekend than I would be by being told by a chart that I had to clean toilets on a Tuesday morning. 
I may not feel like cleaning a toilet on a Tuesday.
But I DO want the toilets to be clean, that is a MUST for me. So if they need attention and I notice it, I'll clean toilets right then and there (even without planning a party! YAY ME!). I will! I will make sure that every nook and cranny of that toilet is spotless. The toilets WILL get cleaned because I WANT them to be clean. And each toilet only requires a few minutes to be sparkly again so I can fit in that task as needed in my four daily routines.
Just don't tell me I have to clean them on Tuesday or I probably would do them on a Monday and it would mess the whole week up. :-D
I have A LOT to do every day and I get a lot done between running a growing business, all the responsibility we have in managing a church, my family and household. But housekeeping is not something I can or want to spend a lot of time on. I LOVE LOVE LOVE a clean house and strive to keep our home clean (enough), but the tasks required need to fit into the time I want to devote to homemaking and I often need to be inspired to want to do them. Thus, I have my four daily routines to keep me focused and inspired.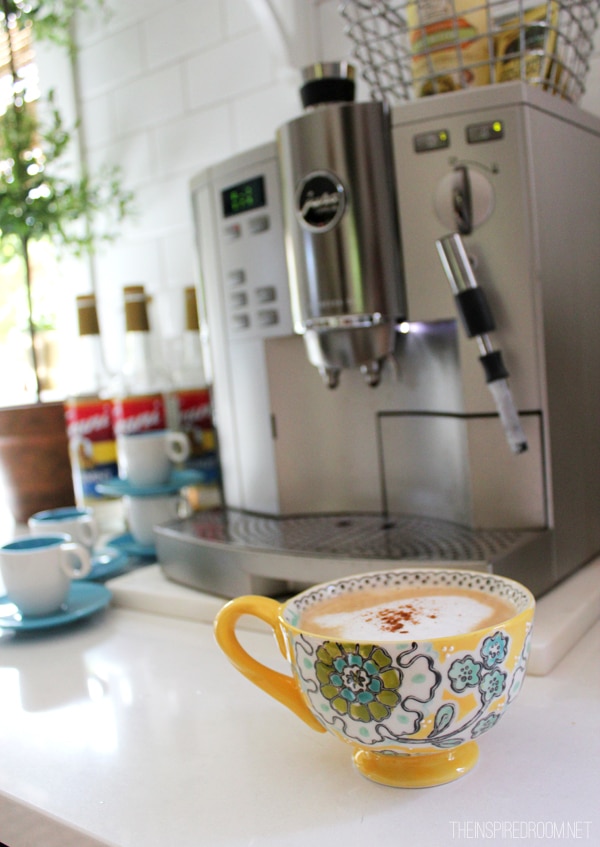 Why is a morning routine so important to my day?
My routines give me hope and daily inspiration for a "clean enough house" as well as a great start on a productive day. They help me keep up with the house a little bit at a time, which makes every task seem manageable since nothing piles up too big.
But here is a very important aspect of my morning routine (and all my routines):  ENJOYING my routine is important to my emotional health and productivity. My morning routine sets the tone for the day. My routines are a pleasant part homemaking, not a dreaded part. Since I enjoy the morning routine, I can start out the day much happier and content with my life!
Honestly if I had to face a long list of dreaded chores on Tuesday morning like CLEAN THE TOILET and PULL HAIR OUT OF THE SHOWER DRAIN I probably would crawl back in under the covers and never come out. But maybe that's just me. I have issues with boring tasks. I need a simple routine that is comforting, familiar and inspires my day (mixed in with a few routine tasks that must get done every day) so it is something I actually look forward to! Like coffee! I love the smell of coffee, I love the ritual of coffee. I don't even really drink that much coffee, I just ENJOY that it is a part of my routine.
There is also something motivating about routine when it is manageable and you know you can succeed with it! We all probably have a morning routine even if we aren't intentional with it, so if your morning routine isn't contributing to the success and happiness of your day, time to do some editing!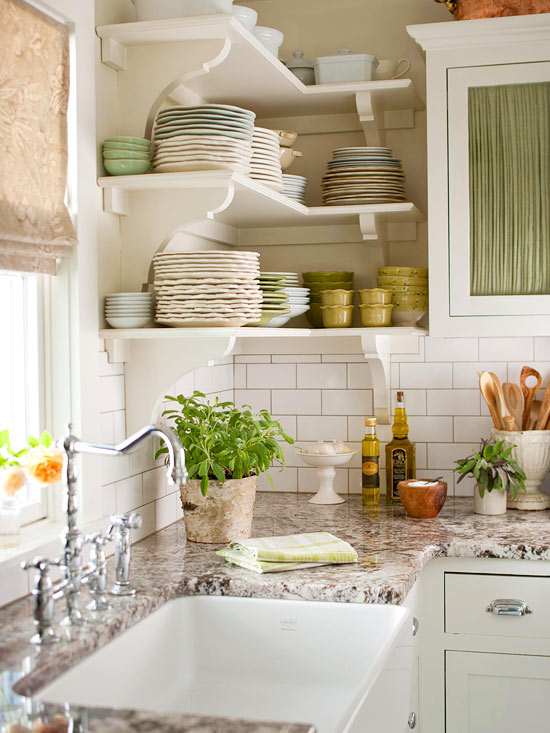 BHG
How much time does a morning routine require?
A  simple morning routine can be as quick as 10 – 30 minutes or as long as an hour or two. Pick a realistic morning routine for your schedule and make whatever adjustments are necessary to set yourself up for success in the morning.
We all have different schedules and morning expectations, but you can mix and match what tasks work for you to create your own daily routine! Obviously those of us who work outside the home or have children (or pets, eh hem!) who need our attention may have much different morning routines than those who have more free time at home. But don't make excuses for why you can't have a morning routine, even if you just get dressed, brush your teeth and wipe out your sink THAT is a morning routine most everyone should be able to manage and benefit from.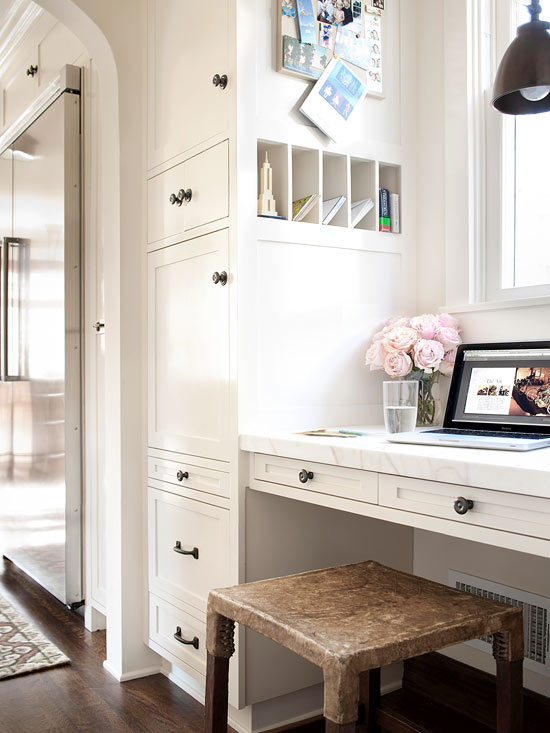 Set up a morning routine with three kinds of tasks:
1. Tasks you need to strive to complete every day to be productive, pulled together, energized and ready to dive in to the day's work (like brush teeth, make the bed, shower, get dressed, have coffee, unload the dishwasher, have some quiet time, etc.)
2. A couple of tasks that you can catch up really quick depending on what needs attention or how much time you have that morning (tasks like doing a load of laundry or sweeping up the kitchen floor or wiping off the bathroom counter).
3. A thing or two you enjoy and look forward to (like coffee, or music or journaling or bible reading or praying, walking, catching up on blogs).
Even if you occasionally have to skip making the bed or have to run out the door without a shower, try to stick with your routine every single day as much as possible. Don't be discouraged if it doesn't feel natural at first or seems like a bother, it takes a month or so to get in the habit.
Soon you'll start to look forward to your routine! Your day will start to feel less stressed and your home will be more in order! When I first started my morning routines and kept them for longer than a week my husband could hardly believe I was the same woman. :-).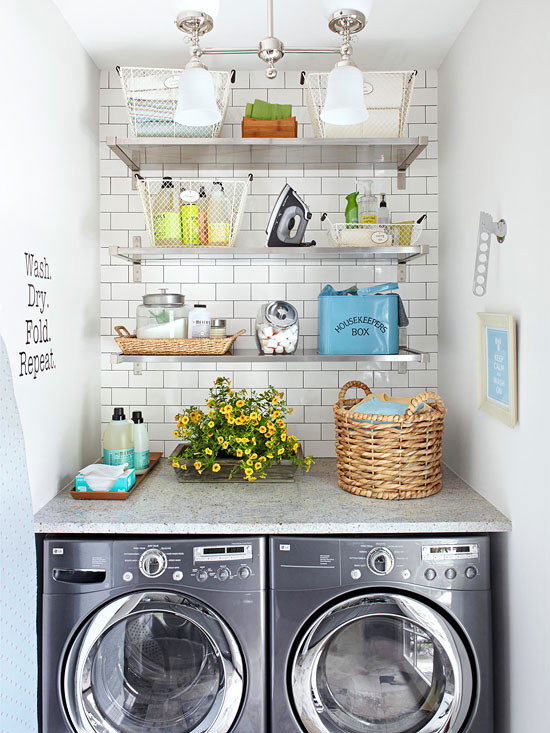 So, what is MY basic morning routine? 
Brush teeth and wipe out sink (because I hate bad breath and icky sinks!).
Make the bed (because it lowers the chances of me from crawling back in, starts my day out with order and motivates me to keep the bedroom clean).
Open the blinds (I need to see daylight to feel energized!)
Turn off the porch lights (I turn them back on in the evening as a part of my nighttime routine!).
Make a cup of coffee (if you are a coffee lover, no explanation necessary!).
Quiet time (sometimes I switch the order with making the bed).
Unload dishwasher, put breakfast dishes in dishwasher and clean out sink (when I have a clean sink I am more likely to keep it clean all day).
Shower (it's my thinking time!), throw in a load of laundry (set a timer to move it to the dryer), apply light makeup and dry hair (so I feel put together and ready for the day), get dressed (shoes and all because I am more productive when I don't put my slippers on).
Move the laundry to dryer, set a time to remove and lay out clothes (we rarely iron anything since we take clothes out immediately and never pile clothes in a laundry basket).
Turn on computer. Start the work day! (because it not only pays our bills but because I LOVE my job!).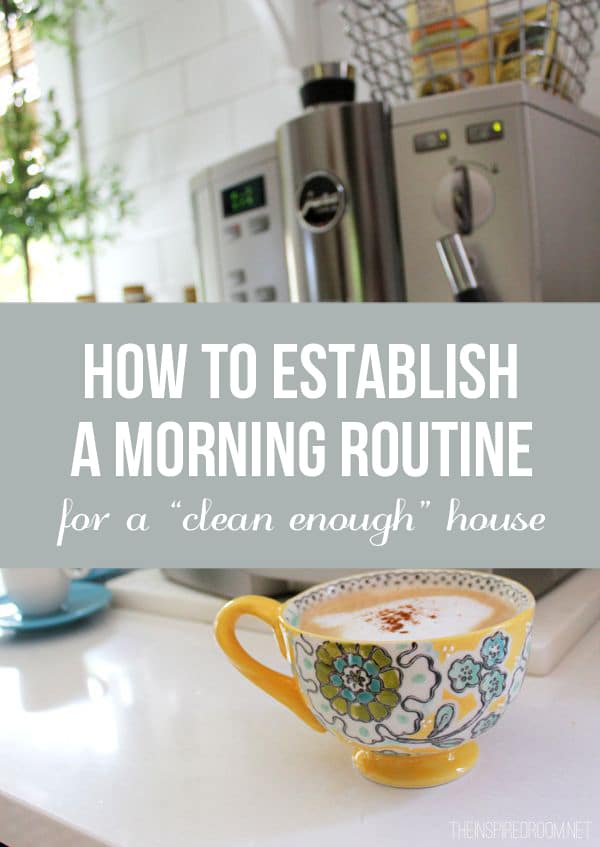 Want more ideas for being happier at home?
Check out my New York Times best selling book, Love the Home You Have! You can order it online at Amazon

or

Barnes and Noble

!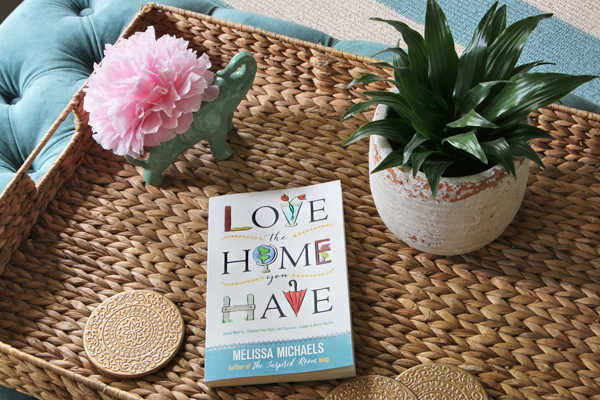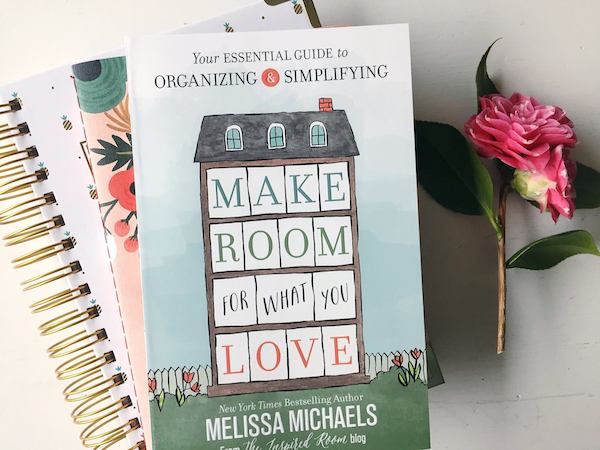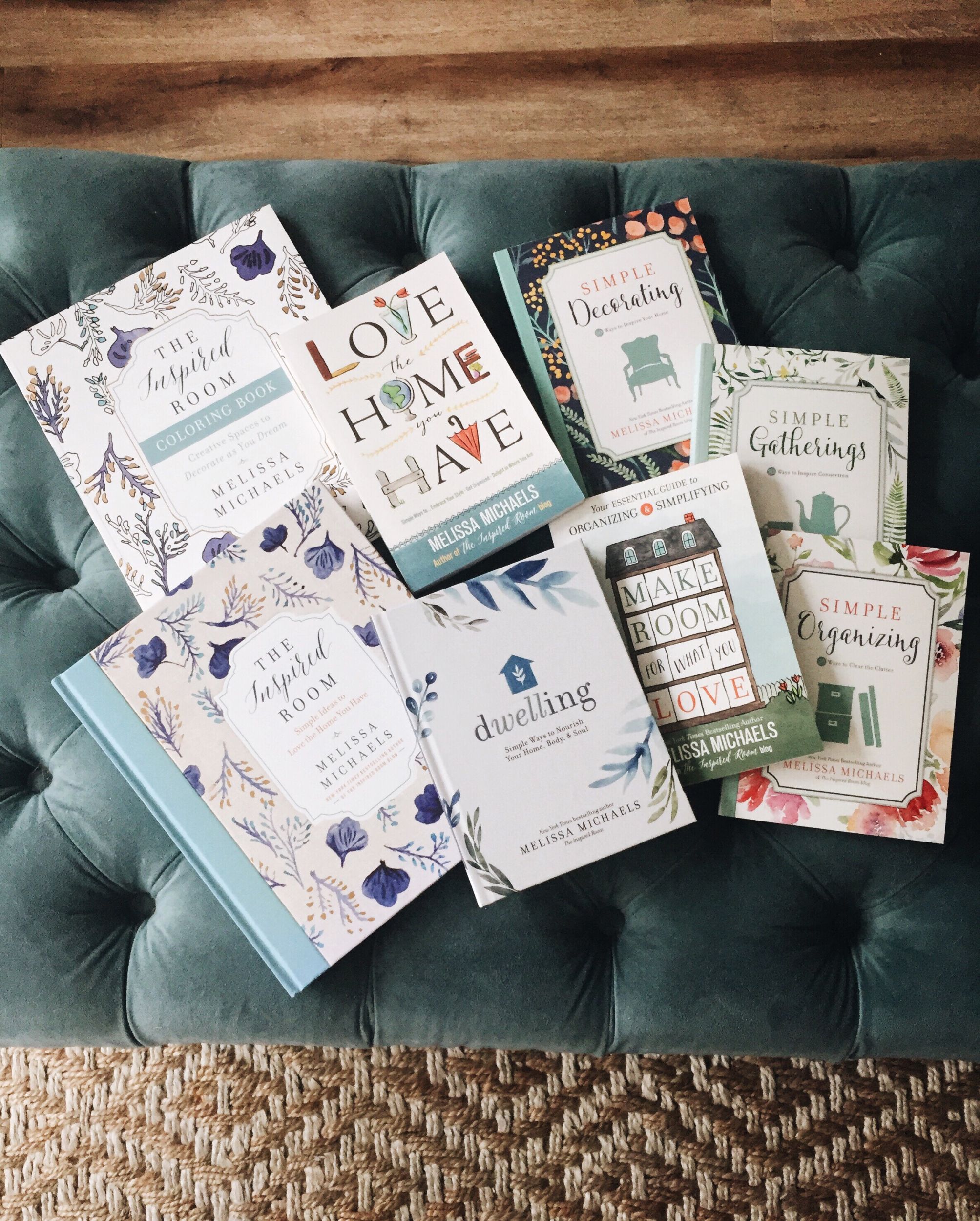 Find all my books here.
Click here for my post, Speed Cleaning: Tips for Fast & Efficient Housekeeping