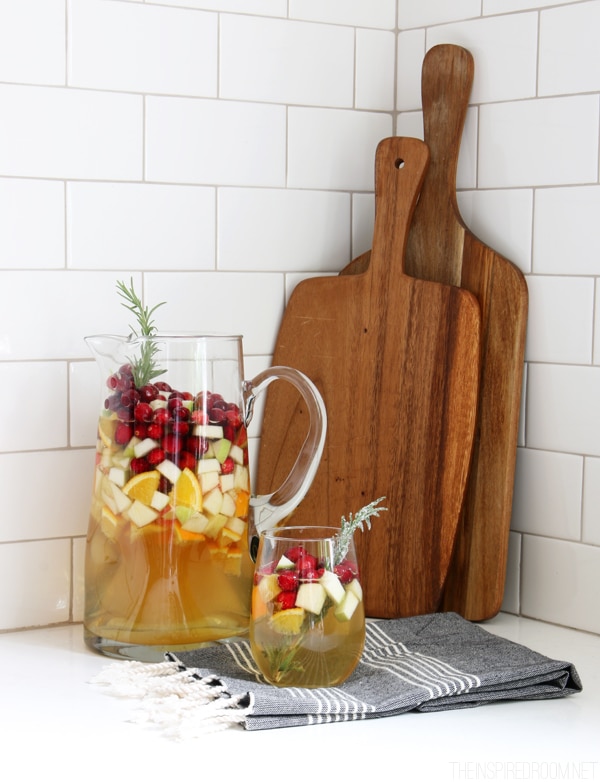 Greetings! I've got a really deliciously festive drink recipe for you, it's been a real hit around our house! We do love our ciders. I am just popping in to share it, I hope you all are enjoying a late Merry Christmas Eve! I've been way off my usual posting frequency so while I've been a wee bit scarce on the blog, I'm still here, just trying to be IN the moment with my family. It's been wonderful! I miss you all though!
Over Thanksgiving we made a really pretty drink and after it was spied in a pic on my Instagram, I promised followers there that I would post the recipe! Well, a few weeks later (eh hem) but HERE IT IS!
We made it again today and snapped a few pics for you, and it's quite festive and delicious for celebrating. It would be great to make over Christmas/New Years' break for parties or celebrating all winter long.
I'll be coming back tomorrow for with some cell phone behind-the-scene snapshots from this week, to wish you all an official Merry Christmas from our house to yours.
Meanwhile, pin and save this recipe and enjoy! (of course, feel free to modify to be non-alcoholic by omitting the wine and bourbon, it will still be just as festive!).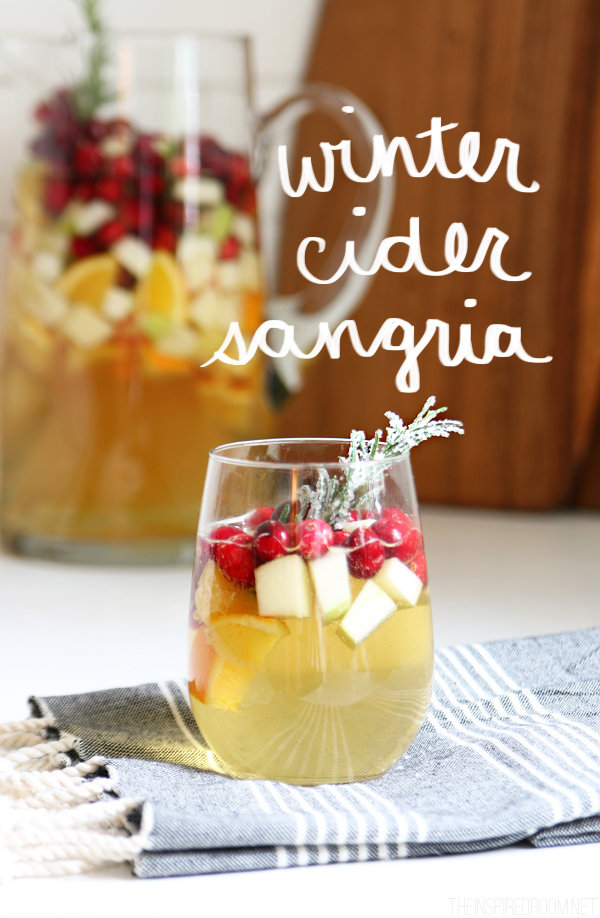 Festive Holiday Sangria:
You will need:
1 granny smith apple, chopped
1 honeycrisp apple, chopped
1 orange, chopped (you can keep the rind on!)
1-2 cups whole cranberries
1 bottle of Pinot Grigio
1 bottle of sparkling apple cider
1/2 cup of bourbon (optional)
Rosemary sprigs for garnish
Directions:
Combine all ingredients and stir well. Chill until ready to serve!
Garnish with a sprig of rosemary, and better yet, we like to dampen the sprig with water and roll in sugar for a little extra sparkle!
————————————
If you missed our cranberry hot cider recipe, see it here! >> Mulled Cranberry Cider