I've always been sensitive about our home. I don't mean sensitive in that I'm self-conscious, easily offended, or that I cry all the time or have a bleeding heart, but rather that I feel like I am particularly aware of how things look and feel around my home. Not overly aware in a perfectionist obsessive kind of way (necessarily, hahah) but just aware of how my choices for those elements definitely can make a difference in my daily experience.
When I am purchasing things that I will be touching all time time, such as hardware or dishes or fabrics, in addition to paying attention to the shape, color or pattern, I instinctively run my fingers over it to "see" what it feels like with my hands. I know that I'll enjoy taking care of my home so much more when the tools I use, the hardware I have on my cabinets, or the towels I grab feel right to the touch and are interesting to my eye.
Photo via Polder's Old World Market
Years ago I started replacing many of our spatulas, spoons, cutting boards, containers, dishes, pots and pans. I not only didn't want to use certain materials or coatings for potential health reasons, but for the extra joy I felt when I grabbed a pretty spoon or spatula rather opening a drawer full of black plastic ones.
I knew the expense of replacing and updating kitchen items was something we would be able to spread out over time and even through gifts, because that's how we have furnished our home. My husband and I have always used birthdays or holidays as a time to treat ourselves or each other within our budget to something special we could enjoy in our home.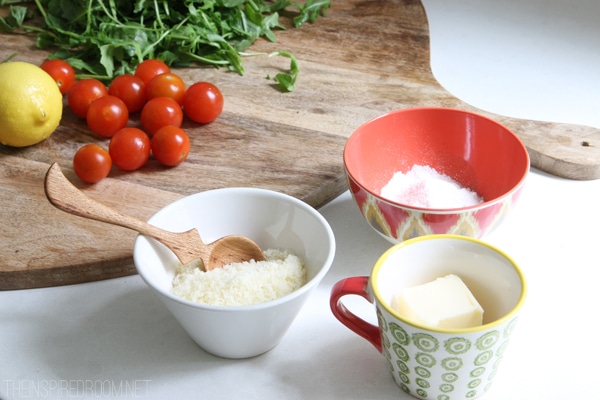 I know some women might feel a little slighted or offended if they got a new Dutch oven or set of kitchen tools for their birthday, but not me. That reminds me of the scene in Father of the Bride when Annie gets the blender from her fiancé as a wedding gift and almost calls off the wedding. Ha! But for me, if it's pretty and good quality, I'd be thrilled! I've even asked for cloth napkins for my birthday before simply because of THE DELIGHT IN SEEING PRETTY CLOTH NAPKINS! Am I weird? Maybe. Probably. But I know we'll enjoy kitchen items for years to come, and many we hope to have for a lifetime, so I would consider practical pieces that are beautiful to be treasures because they provide daily joy. Why skimp on joy?

Photo via Polder's Old World Market
I introduced you to some of our lovely wood spoons a couple of years ago. I loved them so much I'm always thrilled to continue adding to my collection! The company is called Polder's Old World Market. Each piece (called Dreamware) is so beautifully handcrafted by a wonderful family who creates high quality housewares and gifts on their farm in Tennessee. The wood has incredible texture and tones (I mix and match woods because I love that eclectic collected look) and the shape and smoothness of each is delightful.
I am grateful that this company built a family business around creating such beautiful little works of art that bring me and many others joy every day. I'm inspired that they do something so special and meaningful together as a family!
The Polder family is offering The Inspired Room readers a 25% discount code through the end of this month, so treat yourself or someone you love with the code INSPIREDKITCHEN! These would be the most wonderful wedding or Christmas gifts. You cannot have too many of these beauties so you could be assured that the recipients would love whatever you selected and you could even add to their collection over time! I'm going to start giving these to my girls as gifts because I know they will treasure them for a lifetime.
Don't forget to look at their beautiful products here and use the 25% off discount code INSPIREDKITCHEN before the last day of June!
If you want to read the Polder family's story, you can find it here.
Thank you to the Polder family for providing me with a lovely collection of Dreamware. 
What are some of your favorite gifts to receive or give?